Financial freedom takes time, hard work, and discipline. Sometimes all you need is a little motivation to get started. Inspiring quotes about money from successful businessmen can provide that spark you need.
If someone tells you that money isn't important, they are a fool. Money makes the world go round and trillions of dollars are exchanged every single day.
Money is extremely important and if a man doesn't have a good relationship with money, then he most likely doesn't have a good relationship with the other parts of his life.
Food, shelter, and all the important necessities in life require money, so it is important that you take control of your finances.
Here are 10 inspiring quotes about money that will help inspire you to reach your goals.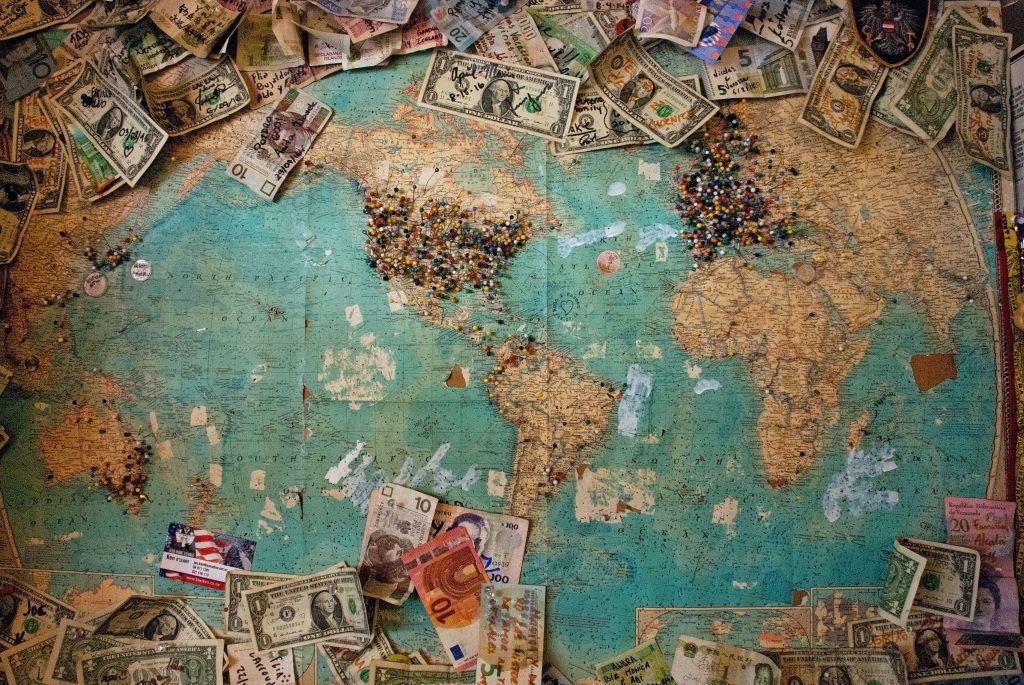 "The goal isn't more money. The goal is living life on your terms." –Chris Brogan
The reason to acquire more money is so you can live life on your own terms. Who wants to get stuck at a 9 to 5 office job they don't like for the rest of their lives?
If you earn enough money to become financially free then you have the ability to have no boss and make your own decisions every day. You'll have the freedom to do anything you please and that's the main goal.
Chris Brogan is the Chief of Staff at Appfire and an executive-level strategist and CEO advisor, working with companies in the 100M+ revenue range.
"You either master money, or, on some level, money masters you." – Tony Robbins
Money is about Power.
The more money you have, the more potential power you have. Making a lot of money is one of the fastest ways you can turn a dream into a reality. Making good financial choices and having control over your money will allow you to reach your goals faster.
If you fail to make smart financial choices then you will ultimately end up with no money, which means no power. Money can buy freedom in America.
Tony Robbins is an entrepreneur, #1 NY Times bestselling author, philanthropist, and the nation's #1 life & business strategist. He has empowered more than 50 million people from 100 countries around the world through his audio programs, educational videos, and live seminars.
"If you want to be financially free, you need to become a different person than you are today and let go of whatever has held you back in the past." — Robert Kiyosaki
Doing the same thing over and over again and expecting different results is the definition of insanity.
Change can be hard, but it is necessary in order to reach financial freedom. If you've been struggling to pay the bills or have been working a 9-5 your whole life then it is probably time to make a change.
If your current practices and methods haven't been working then why would you continue to use them?
You have to let go of old ideas and practices and be willing to change. Different actions will bring different results.
Robert Kiyosaki is best known as the author of Rich Dad Poor Dad—the #1 personal finance book of all time. He has challenged and changed the way tens of millions of people around the world think about money.
"Money is like manure. You have to spread it around, or it smells." – J. Paul Getty
If farmers don't use the manure on their farms to plant seeds none of the crops will grow, which will lead to starvation. However, if they spread the manure all over their fields and plant the seeds then they can grow a plentiful amount of crops and have peace of mind from starvation.
This same idea applies to money. Once you earn money, you have to spread it around into different investments or it will never grow.
If you let your money sit in a savings account it is losing value every year.
The Stock Market and Real Estate are two ways that wealthy people use to make even more money.
J. Paul Getty was an American-born British petroleum industrialist who founded the Getty Oil Company in 1942 and was the patriarch of the Getty family.
"Everyone has an idea. But it's taking those first steps towards turning that idea into a reality that are always the toughest." – Daymond John
Every single person walking on planet earth has had a good idea that could probably bring them great riches.
Unfortunately, most people are too afraid to take the leap of faith that will bring them those riches. Too many people are stuck in their comfort zone and therefore will never see success.
If you are courageous enough to take the leap of faith and be different then you can reach a level that most people cant.
Daymond John has come a long way from turning a $40 budget into FUBU, a $6 billion fashion game-changer.
Daymond is not only a pioneer in the fashion industry but a Shark on the 4-time Emmy Award-winning Shark Tank, a New York Times best-selling author, a branding guru, and a highly sought-after motivational speaker.
"Never Spend your money before you have earned it." –Thomas Jefferson
Spending money you don't have yet is the worst mistake you can make.
Buying things you don't need is one of the quickest ways to get into bad debt, which will ultimately hinder you from reaching your financial goals.
The more bad debt you accumulate, the more stress and worry you'll accumulate.
Having money problems will not only hurt you financially, but it will also hurt your emotional health. It's important that you understand how to control your finances so you don't end up in this miserable situation.
Thomas Jefferson is best remembered as the person who wrote the Declaration of Independence and the third president of the United States.
"Trade money for time, not time for money. You're going to run out of time first." – Naval Ravikant
You will never get rich by renting out your time, and trading time for money might be one of the worst ways to make a living.
At a young age, we were all told that we should follow the regular career path of working 40-hour weeks to receive a stable paycheck in order to earn a lot of money. Well, we were lied to.
When you trade your time for money you are putting a cap on how much money you can earn. You have to figure out ways to earn money without trading your time.
Naval Ravikant is an angel investor, podcaster, and entrepreneur. He is best known for being the CEO, chairman, and founder of AngelList.
"If you don't find a way to make money while you sleep, you will work until you die" – Warren Buffet
Again relating to the last quote from, Naval, stop trading your time for money.
Buffet's words should be a wake-up call for most of you. You need to find ways to earn passive income in order to reach financial freedom.
Trading hours for dollars isn't the answer. Unfortunately, most people do this until the day they die.
If you want financial freedom you need to be different.
Warren Buffet is an American business magnate, investor, and philanthropist. He is currently the chairman and CEO of Berkshire Hathaway.
"The man who does more than he is paid for will soon be paid for more than he does." –Napoleon Hill
The difference between ordinary people and extraordinary people is that little bit of extra.
As entrepreneurs, you might not see the wealth you deserve right away, but if you continue to work hard and believe in your end goal then you will eventually be rich.
Financial freedom takes time, hard work, and discipline. The hard work you put in will yield results over time and you will be happy you put in the extra work.
Napoleon Hill was an American author who is widely credited to have influenced more people into success than anyone in history. He is the author of Think and Grow Rich, along with Outwitting the Devil.
"If you don't get serious about your money, you will never have serious money." –Anthony Bailey
Yes, this is my quote.
You need to get serious about your financial goals and take action before it is too late.
One of the leading causes of stress comes from having financial problems, so it is essential to come up with a financial plan in order to avoid these problems and reach financial freedom.
Get serious.