Enhancing your knowledge of personal finance is one of the most responsible, yet eye-opening actions you can take. Technology has never made it easier for novices to become experts in the financial world and many people are taking advantage of this in order to change their lives and have financial success.
Most people want to learn how they can invest their money and maximize their earning potential. Other popular interests include debt repayment and money management.
There is so much opportunity and valuable information out there and you need to take action on it.
With that being said, some people get overwhelmed with all this financial jargon and get fearful which neglects them from improving their lives. This is why it is important to know what you need to focus on first.
There are a few general rules of thumb that will guide you on your financial journey. Everyone is different, but if you follow the fundamentals of finance then you can change your life too.
Let's take a look at some core values that will help you on your way.
Positive Money Mindset
The first step to take is to change your mindset about money. A lot of people have a negative connotation when it comes to money because they have struggled to understand the benefits it can provide to you.
They have so many negative thoughts and think that they will struggle forever.
You have to look at money as a tool. You can use your financial hammer to build up your goals, or you can use it to tear them apart. The key is recognizing that you ultimately decide how to use it.
In order to figure out why you are struggling to reach your financial goals, you first have to consider the way you are spending your money.
Are you saving any money? How much are you investing every month? How much money are you spending recklessly? Where are areas you can cut back?
These are all important questions you have to ask yourself in order to make progressive changes.
Deciding to make proactive changes is the first step to make. Once you become serious about your goals you will see how much of an improvement you can obtain.
Taking one small step at a time will help you propel forward. It may sound silly, but just changing your mindset on money into positivity is an important step in attaining financial success.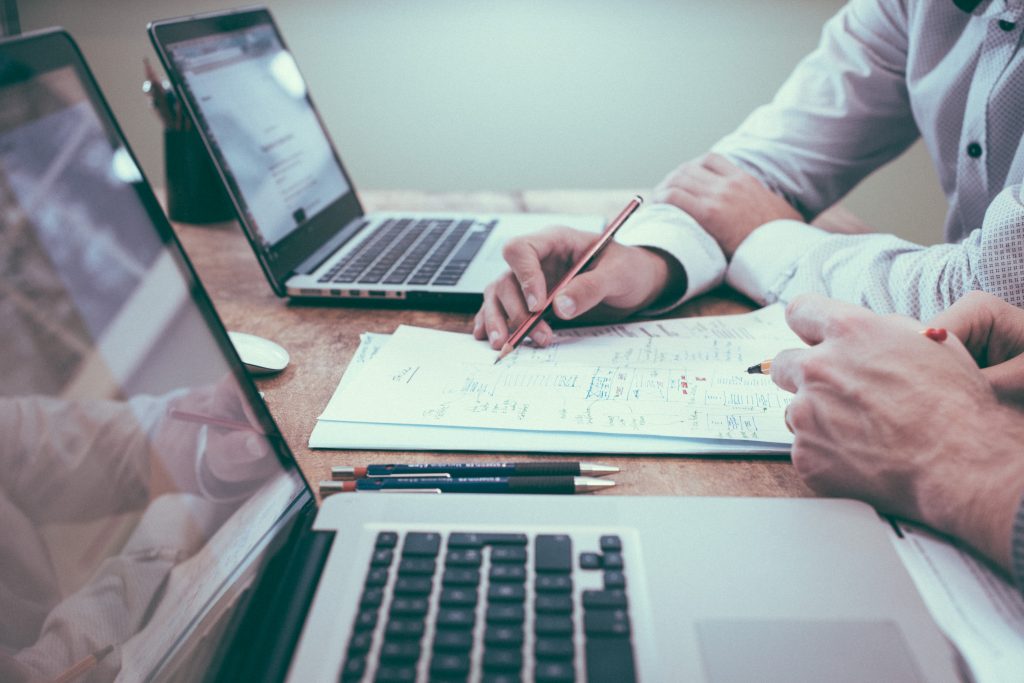 Create Goals and Objectives
You need to figure out what you want to achieve and create a financial focus. You have to evaluate your financial situation and decide what steps you need to take in order to enhance it.
Maybe you want to make an extra $5000 this year, or maybe you want to destroy your student loans. You have to decide what specific tasks you want to accomplish.
What is your main priority?
Do you want to get out of bad debt? Start Investing? Purchase a Property?
Having total control of your finances is a cheat code to life. Here are some examples of objectives that are common in personal finance.
Objective 1: Emergency Fund
You should first create an emergency fund of cash in case life hits you with one of its many surprises. Having money allows you to do what you want when you want and relieves you of any financial emergencies.
If you want to live life on your terms, then you need to build financially.
Objective 2: Pay Off Bad Debt
Paying off your bad debt should be high on your list as well. Stupid purchases and high-interest rates can drastically delay you in reaching your financial goals. One bad car loan or bad credit card can leave you dry in the mud.
Avoiding these mistakes is essential if you want financial freedom.
Objective 3: Create Investment Plan
Make sure you track your income along with your expenses. This personal balance sheet will open your eyes to see how much money is going into your pockets at the end of the month.
Once all things are considered, you can create and implement and investing strategy.
Planning for your future is absolutely necessary, so you should be thinking about passive income opportunities. Having money to invest will drastically change your life.
In summary, your plan should include these steps.
Create a Savings
Eliminate Bad Debt
Budget Income/Expenses
Create an Investment Plan
These essential steps are necessary in order to achieve financial freedom. Evaluating your situation will also allow you to discover proactive opportunities.
Follow Your Plan
"You either master money, or, on some level, money masters you." – Tony Robbins
If you don't have control over your time and money then they will control you. It's as simple as that.
Creating a step-by-step plan will help create new opportunities for yourself and your future family.
Once you have created your plan it is obviously important that you FOLLOW YOUR PLAN. DUH!!!
Too many times I see people create a plan that will work, but then they take no action.
How do you expect to eat a cake if you never put it in the oven?
Focus on one thing at a time and follow the process and you will get to your next objective much faster. In order to see the financial change you have to make a change.
Easier said than done, but winners aren't afraid to do something new.
Creating a plan means you are also going to be creating new habits and behaviors. This may seem hard, but it really is just new. Once you get used to your new behaviors life will become much easier.
If your main goal is investing, do research on what the best process is. If your main goal is to buy a property, then follow the best real estate accounts on Youtube.
There are so many different opportunities, so make sure you are taking advantage of them.
Follow these core values and steps so you too can reach financial success.