Whether you're a rookie or a seasoned vet, these Fantasy Football draft tips will help you pick the best possible team.
1. Know your Scoring System
Tip number 1 is to know your scoring system. Though this may not seem like the most important thing to worry about, knowing whether your league is PPR or not is extremely crucial.
For the Fantasy rookies, PPR stands for Point Per Reception, which means that for every catch a player gets, they receive 1 point in addition to the number of yards they racked up. If this is one of your league's rules you should consider exploring receivers that are known more for their catching skills in the later rounds of your drafts. You'll also want to look at pass-catching running backs because they'll rack up points on short dump offs all Sunday long.
If your league doesn't apply PPR then it would be a better idea to pick up a more explosive receiver that will get a ton of yards after the catch. The reason why I say wait until the later rounds of your draft is because your league's PPR rules shouldn't affect how you draft your key set of players. Obviously, many of this year's best Receivers and Tight Ends finished near the top in receptions and yards last year anyway.
Half PPR has skyrocketed in popularity and there is a high chance that one of you will be participating in a Half PPR league. The beauty with Half PPR is that it gives the Manager a lot of freedom in who to draft. For instance, there is no wrong answer in choosing between a ball security high catch rate tight end, and an explosive young wideout in the later rounds of your draft. Half PPR is indeed the middle-ground of the reception scoring system.
Besides PPR status, your league's scoring system will be standard and relatively insignificant when it comes to drafting your other positions.
2. Know your League Rules
Playing along with knowing your scoring system, knowing the rules of the league is also extremely important. In every league, there will be a certain number of RBs, WRs, QBs, etc that you can hold on your roster at a given time.
Certain leagues will allow you to have four running backs. Considering that you will usually start two running backs on Sunday, it is important to make sure that you can rely on at least three of those backs to get you steady points, especially if you need to use one of them in your Flex spot as well.
Whereas with QBs, you will start one in your lineup and will usually have one backup. So just make sure you are confident with your starting QB because you will use the other Quarterback once (unless the starter is injured), but you could also just pick up a free agent QB matching up against a bad defense. 
3. Know your Competition
This Fantasy Strategy usually flies well under the radar, but it could be the difference your team needs. Knowing who you are competing against in fantasy football is important because even in this high-stakes lifestyle, team fandom & emotions can get the best of people.
For example, if you are in a league with a bunch of die-hard Eagles and Giants fans, there is a high chance they hate the Dallas Cowboys. You can use this to your advantage to not only take Starting Quarterback Dak Prescott, but you can wait longer in the draft because the big Eagles and Giants fans are probably not going to take him. This will get you a solid Quarterback while being able to solidify your other positions with your picks before him.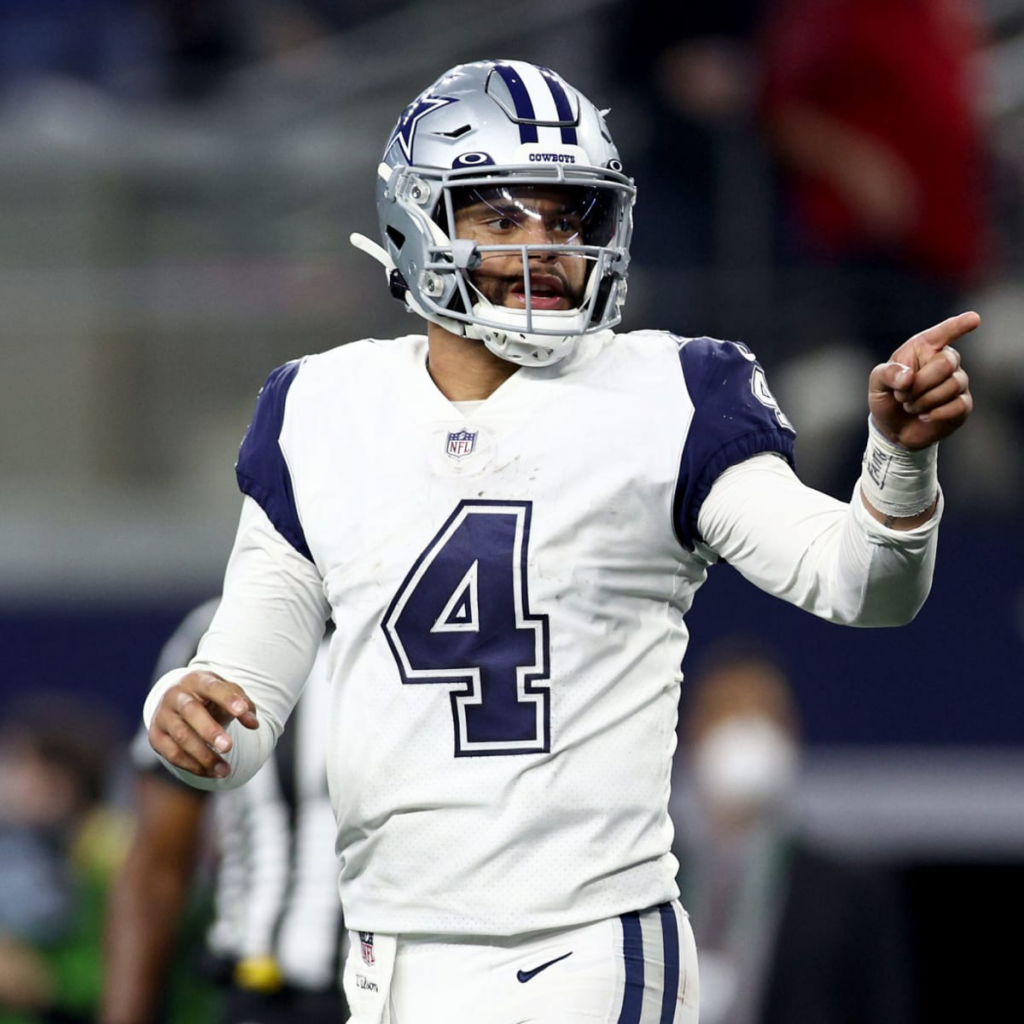 Obviously, this specific example is just a strawberry in a 5-acre field, so this tip can be useful in many other ways. This Fantasy Strategy will be really important to remember come draft day.
4. Swing for the Fences
Fantasy Football is all about risks. You can without a doubt have a decent team by picking the safe option, but if you want to have a championship-level team you have to be ready to take a flyer on some players.
You don't necessarily have to do this with your early picks because top players will most likely be key contributors to your team anyway, but with that being said, you need to make those early picks count. As you go to the early-mid rounds, look to take a few risks on some younger more explosive players. If these guys hit, they can be huge for your team and can carry you to a championship.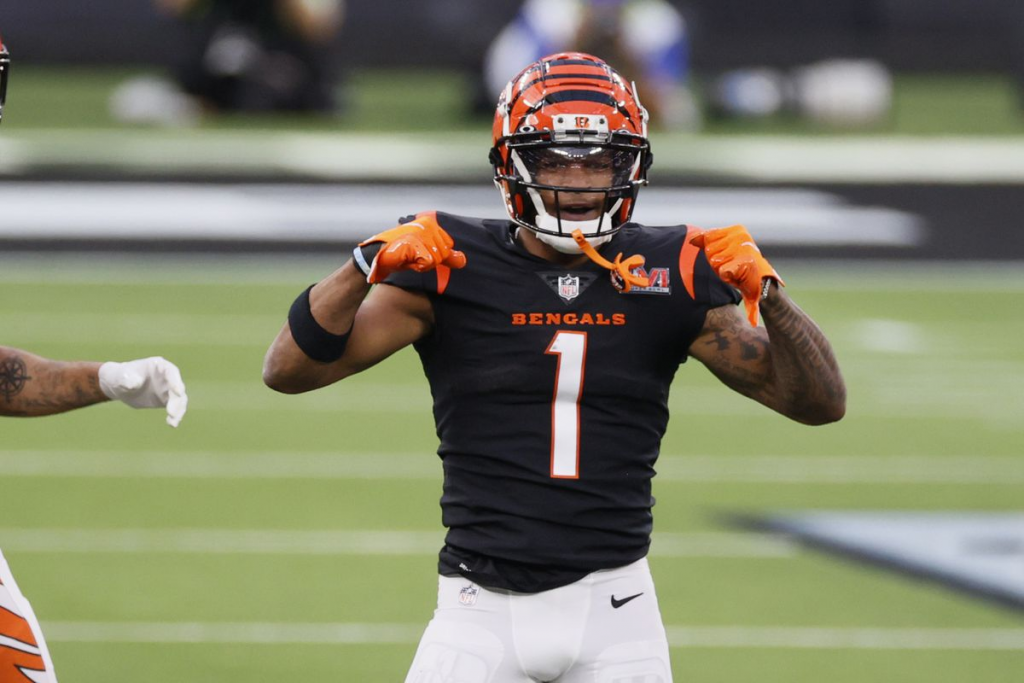 When deciding on who to pick in these rounds, consider the team situation the player will be competing in. For instance, do they have a strong Head Coach? What's the Quarterback situation like? Are they the top Wide Receiver, or are they the second or third option? Knowing this information will help you take commanding yet calculated risks. 
5. Mix in Dependable Depth
Just like in real football, being "top-heavy" will never get you far. Drafting depth is super underrated, and it might just help you if everything goes haywire.
The main reason you're going to draft depth is because of the slight chance that the majority of your team gets injured. If this were to happen to you, you will be in a good spot because your backups could have been starters on some other teams.
Your depth drafting is another spot where you might want to risk it for the biscuit. By having a big boom or bust player on your bench, you aren't necessarily relying on them to have huge games every Sunday. But if they were to unlock something mid-way through the season, you can incorporate that player into your lineup and experience his highs instead of his lows. However, when it comes to drafting depth, you're usually drafting safety picks that you can rely on to give you easy numbers if/when you have to plug them in. 
6. Value-Based Drafting
There is a high chance that some of you haven't heard of the term "Value Based Drafting," but drafting based on VBD will get your team to the next level.
Value-Based Drafting is a strategy that gives value to a specific player at a specific position by comparing that player's fantasy worth to the regular baseline player's fantasy worth at that same position. Basically, it just shows how valuable a player is by comparing that player to others in his position group. Obviously, the more valuable the player, the more you're going to want them on your team, but if we just go for the high-scoring part of value, then there would be no regard for positions because the team would be full of RBs and QBs.
Here is an example: it's draft day and you are deciding between a Wide Receiver and a Running Back. This year, the Running Back is projected to score more points than the Wide Receiver, but there is a massive point projection difference between the Wide Receiver and the rest of his position group. Many in this situation would want to go for the Running Back because he is projected more points, but it would be much smarter to go for the Wide Receiver because you know that he will most likely outscore your opponents' wide receiver every week because of the massive points gap.
Though this may not give you the most points at the end of the season, it will give you an edge and help you win fantasy games at a high rate. 
Use these 6 draft strategies to put together a dominant team!
For my analysis on the best rookies to take a look at for your team to have a fantasy edge, click here.