Nico Collins, WR, Houston Texans
Rostered in 21.1% of ESPN Fantasy Football Leagues
Nico Collins is in the midst of a career best four games in terms of target volume. Collins has been targeted 36 times, catching 19 for 176 yards and two touchdowns. Last week against the Cleveland Browns, he only caught three of his ten targets for 35 yards, but a six yard touchdown catch saved his Fantasy Football day.
Collins is riding back to back double-digit performances into a tough matchup against the Cowboys. It will be interesting to see if Collins continues to get 8-10 targets a game even if Brandin Cooks (Calf Injury) is ready to play this week and going forward. Collins is certainly someone to pick up via the Waiver Wire because if he becomes more efficient with his catch to target ratio, he can become a good Flex/WR2 candidate in some leagues.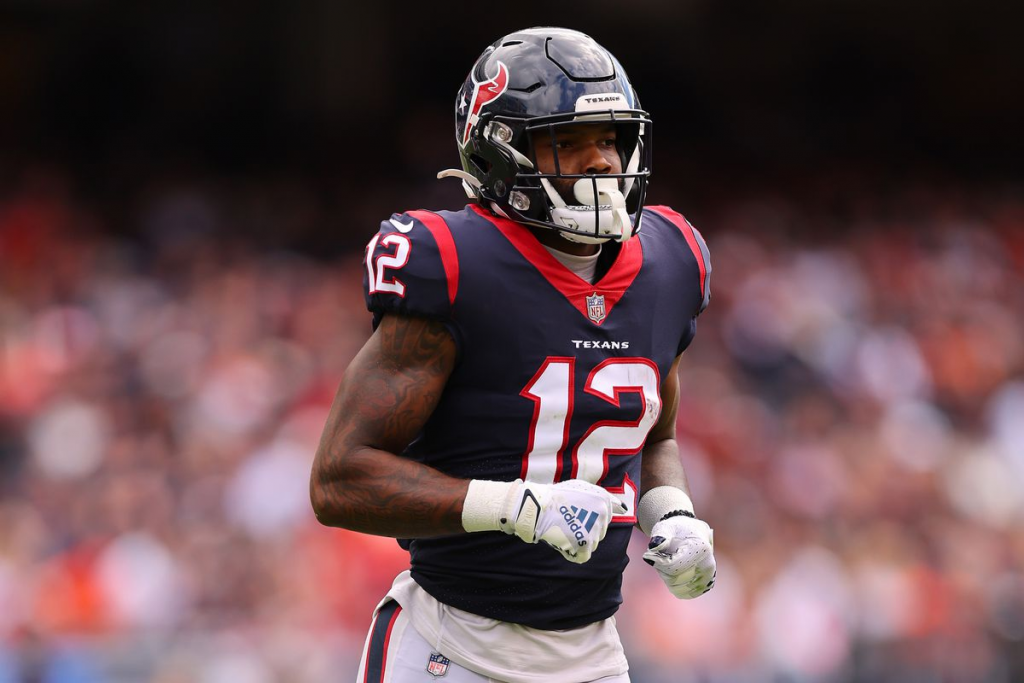 Corey Davis, WR, New York Jets
Rostered in 11.3% of ESPN Fantasy Football Leagues
It's been a pretty up and down year for Corey Davis; the veteran receiver tallied 53.1 PPR points in the first four weeks of the season, but he was only able to rack up 14.9 points his next four games including an injury from Week Eight to Week Eleven. However, in his second game back, Corey Davis and new starting QB Mike White hooked up five times for 85 yards.
Rookie Receiver Garret Wilson is the clear number one in the Jets offense, but second place is still up for grabs. It's probable that Corey Davis will be the answer because he is a reliable veteran, contrary to the many young Jet receivers. Look for Davis to finish this year strong; and if he is still available in your league, pick him up because he could definitely enter the Fantasy Playoffs as an underrated Flex.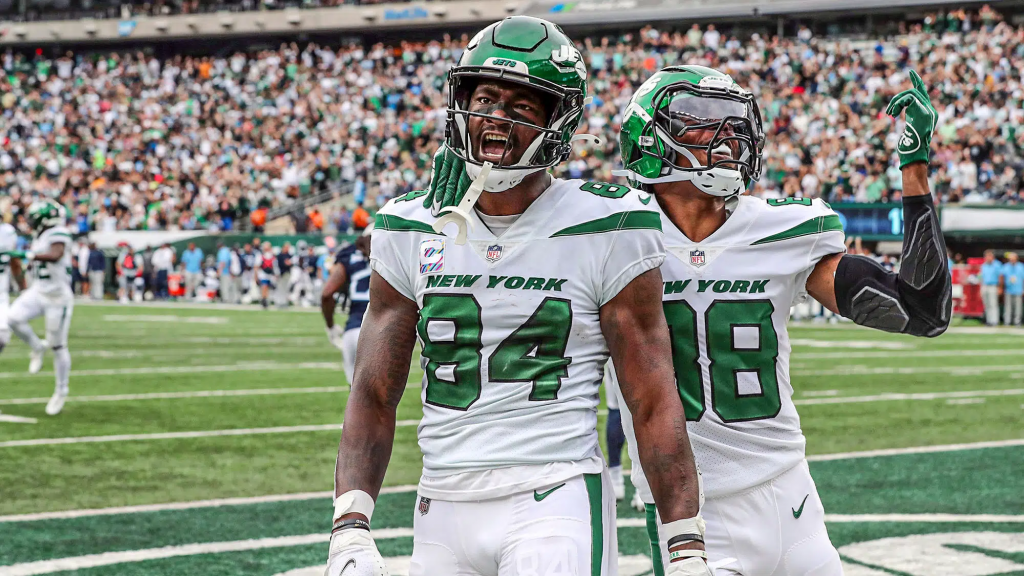 Tyler Huntley, QB, Baltimore Ravens
Rostered in 0.4 % of ESPN Fantasy Football Leagues
After star Quarterback Lamar Jackson's knee injury (later diagnosed as a PCL Sprain, recovery time 1-3 weeks) in the 2nd Quarter, Tyler Huntley jumped in and led the Ravens to a 10-9 victory over the struggling Denver Broncos. Huntley gathered 15.58 Fantasy Points across three quarters, with the highlight being a game winning touchdown run. Like Jackson, Huntley is dangerous with his legs giving him some exciting Fantasy Football value; however, unlike the star Quarterback, Huntley isn't great with the arm. He threw for 187 yards with an interception, and he primarily worked in the shorter areas of the field.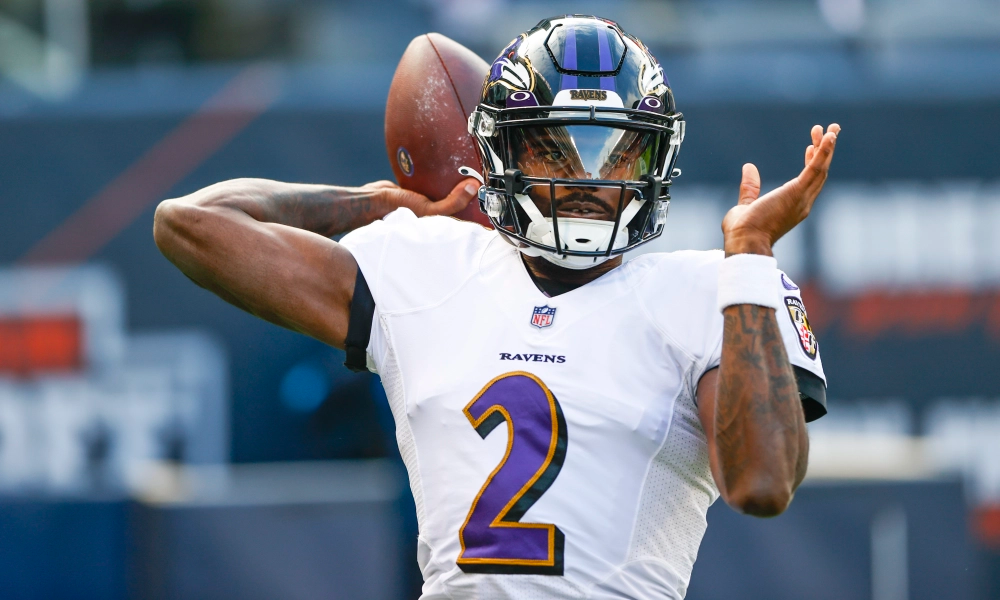 Huntley and the Ravens will matchup against the Steelers this week, a defense that ranks near the bottom in passing yards allowed, but near the top in interceptions with 14. Huntley is on the plug and play radar, especially if he can punish the Steelers defense on the ground.