Do you ever wonder why you work so hard…but can't seem to make any progress with your money? Every day, you grind so hard in life – especially over the past couple of years…but – for what?
Many of us are unhappy in life and struggling to find balance. Our financial life is one aspect of our life that is often out of balance. Finances, like life, is complicated. Where do we begin? What's the secret?
Goals.
"People with goals succeed because they know where they're going."

Earl Nightingale
Continue reading to gain a better understanding of:
The Importance of Financial Goals
What are Financial Goals? – (with examples)
How to Set Financial Goals
This article is part of a larger series detailing out 7 important areas of focus in life and 7 Steps to Make 2022 Your Best Year EVER! Every article takes a deep dive into setting goals in each area of focus.
Did You Do Your Homework?
Did you read the last article and remember to do your homework?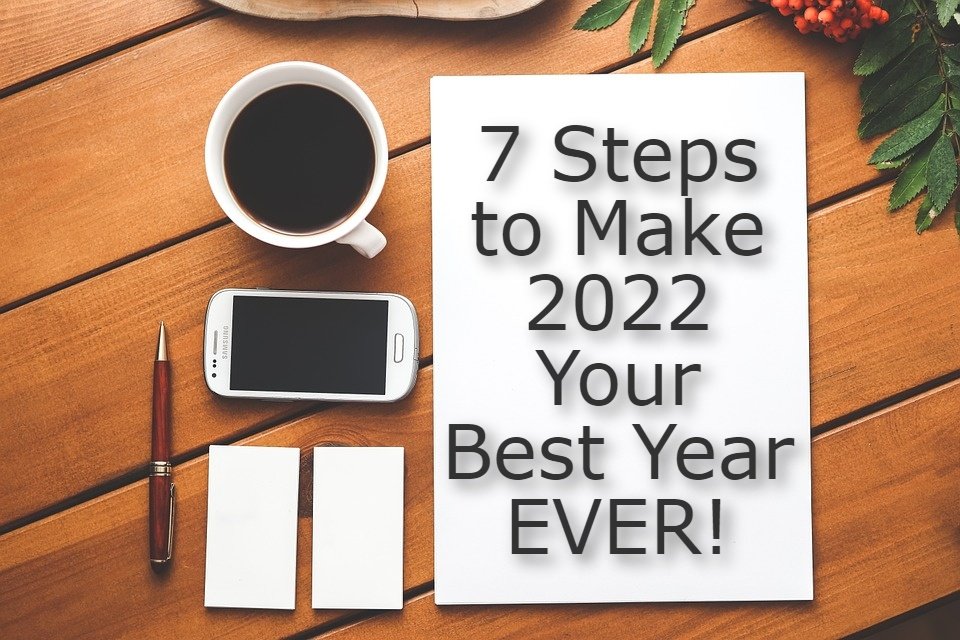 The Importance of Financial Goals
If you don't think financial goals are important, or if they're only for the rich – you're wrong. I know because I thought like this for years. Each year I carried that way of thinking, I was losing.
I've ridden a cycle of debt throughout my entire life, one that also included a bankruptcy in my early 20s. Afterwards, I searched for effective money management strategies…but I was unable to make anything work. By the time I reached my 30s, I found myself back in the debt cycle all over again.
Why?
I never set goals.
What are Financial Goals?
A financial goal is a plan for your money.
It really is that simple.
Feeling overwhelmed is easy…and if we aren't working toward anything specific, we're likely to spend more than we should. When we don't have goals, we often find ourselves spinning our wheels.
So…what are you working towards?
Of course – many things…and likely different from what I am working towards.  Nevertheless, the tools and resources within this article are applicable to wherever you find yourself in life.  The stage of life we're currently in will generally determine what type of financial goals we are setting for ourselves.
How to Set Financial Goals
Perform the simplest assessment possible.
If the answer is no, what I'm about to write applies especially to you – since that is where I spent the bulk of my adult life…until June of 2020, when I finally paid off the final +$23k in debt, mostly in credit cards.
For those of you who answered "yes" to the prior assessment and you are debt free – congratulations!
Keep reading.
I am confident that the information contained within the links will be of benefit to all readers.
Financial Peace University
Of all the money management strategies I have encountered over the years, it was the work of Dave Ramsey and ultimately Financial Peace University where I discovered freedom from debt was possible.
The simplicity of the Baby Steps, as outlined in Financial Peace University helped me understand the foundations of setting financial goals. It all began with $1,000. The easiest and the hardest step.
When I became free from the shackles of debt and began to get my feet wet again with investing – I wanted to do so in an educated and rational manner. I decided to work in conjunction with a Ramsey Trusted Provider (formerly known as Endorsed Local Providers). These are local service providers who are advocates for Ramsey's financial and business principles. They know their job is to serve—not sell.
Hit a plateau? Are you feeling stagnant with your finances? Regardless of where you are in your financial journey, I recommend taking a Financial Peace University course…and *working* the program.
The key word here is *work* – for if we are unwilling to do work…we will get nowhere fast with our goals.  If we're unwilling to do the work…it's unlikely we're setting goals in the first place.  Change now.
My financial goals became easier to clarify when I began working through Financial Peace University.
Not interested in Dave Ramsey? There are a number of different articles on money from all of our different contributors at Men of Order. Everything from debt, investing, crypto, and more!
Regardless of your chosen methodology, setting goals with our finances is critical.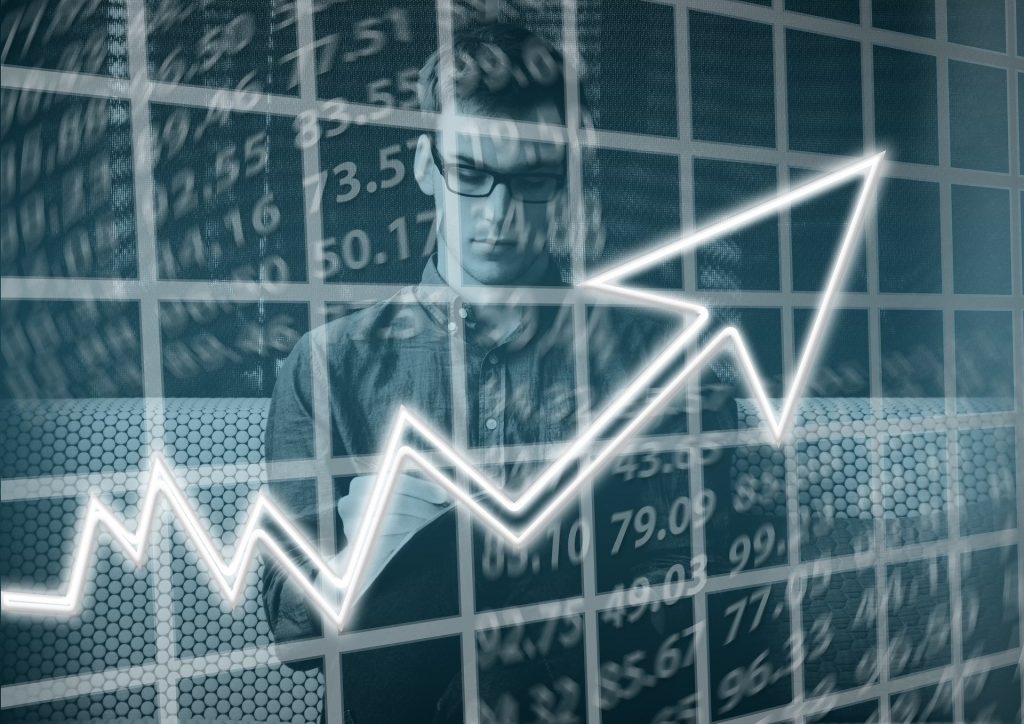 Keep it Simple!
When you set financial goals, keep your process simple to achieve success.
1. Write Your Goals
"Being able to describe your goals vividly, in written form, is strongly associated with goal success."
My own experience with goals validates this quote from Forbes magazine. Writing goals is critical – and keeping your written goal somewhere visible is also important. This will remind you to stay focused.
2. Set SMART Goals
Many of us are familiar with this mnemonic acronym, S.M.A.R.T. "The November 1981 issue of Management Review contained a paper by George T. Doran called There's a S.M.A.R.T. way to write management's goals and objectives.[1][4] It discussed the importance of objectives…:"
Specific – target a specific area for improvement.
Measurable – quantify or at least suggest an indicator of progress.
Assignable – specify who will do it.
Realistic – state what results can realistically be achieved, given available resources.
Time-related – specify when the result(s) can be achieved.
3. Act!
"Ideas are worthless unless we act on them."

Earl Nightingale
This is where the rubber meets the road. We can dream. We can plan. We MUST act. The achievement of goals in all aspects of life demands action and sacrifice. One question:
Are you man enough to make the change in your life?
You MUST understand the untapped potential that lies within you.
You will gain the clarity to see it once you have released yourself from the shackles of debt.
What are you going to DO?
Here's the deal. If you've become stagnant with your money – it's because you're not setting goals. You have two options…continue on the current path that you have chosen – or begin walking a new path.
Whether you choose Financial Peace University or a different route to pursue your financial goals…there is one thing I know for certain and believe with all of my heart when it comes to building wealth.
Here's the secret:
To receive, we must first give.
It is critical that you engage in the act of giving. It was only when I began to GIVE, that I *really* gained traction with my finances and began to make *real* progress with my goals. I cannot emphasize the importance of charity / tithing in your financial journey. You have nothing to lose and everything to gain.
Our finances are but one facet of the life we live here on this earth. When we gain a better handle on our finances, we are in a much better position to gain a handle on and move forward with goals in all other aspects of life. Be sure to check out the first article in the series detailing out these 7 important areas of focus in life and 7 Steps to Make 2022 Your Best Year EVER!