Mayweather, a professional bank robber. But is he really?
A lot of people felt unfulfilled following the Floyd Mayweather fight. Not gunna lie, that was my initial reaction too. But after thinking about it, what is the actual value of what was paid for?
A fee for a service is a sum of several components that is typically greater than the price paid for the service.
You are paying for

A result
Accumulative knowledge was needed for the service
The caliber of knowledge and the time it took to innovate that service
Time it would take in today's opportunities to ascertain that knowledge
The time you save not having to find that knowledge and master it
To have the knowledge communicated effectively
Before we get going, one thing: Floyd passes the entrepreneurial checklist.
Irrational overconfidence: Pretty boy Floyd aka Money Mayweather
Screening Ideas: Literal gladiator sport. Humans love conflict; Floyd has elite gladiator skills
Marketing, branding, selling: Completely outclasses boxers in the market and delivers the result every time
Mayweather-Spartan Bloodline
Leonidas: You, what is your profession?
Arcadian Soldier: I'm a potter, sir.
Leonidas: And you, Arcadian, what is your profession?
Arcadian Soldier: I'm a sculptor.
Leonidas: And you?
Arcadian Soldier: I'm a blacksmith.
Leonidas: [Turning towards the Spartans] Spartans! What is your profession?
Spartans: Harooh! Harooh! Harooh!
Leonidas: See old friend, I brought more soldiers than you did.

-King Leonidas, 300
Floyd comes from a gene pool primed for producing boxers. When we think about ancient Sparta, they effectively bred out weakness. Not only in the form of tossing defective babies off cliffs, but over the decades, producing a gene pool that filters for warriors. Agility, hand eye coordination, strength, IQ, all bred for for 1 thing: winning a battle.
Uncle: Jeff Mayweather

WBA lineal Super featherweight titles 1983-84

WBC light welterweight titles 1987-1989

IBO light welterweight titles 1994

IBO welterweight titles from 1994-1995

Dad: Floyd Mayweather Sr.

"Poet laureate of boxing."

Defensive abilities and overall knowledge of boxing strategy.

Middle weight world title contender (lost)

Uncle: Jeff Mayweather

IBO super featherweight 1994-95
So not only did Floyd come from a gene pool designed for combat, but designed for championships. And that genetic greatness was optimized by programming that produced 6-world titles across 3 weight classes. Of course with that as a template, you would expect him to be the 21-year old world champion he became.
Mayweather Championship Innovation
Over the next 9-years – as a world champion, bred to be a world champion, and using a battle tested proven world championship template – Mayweather innovated and evolved his greatness. During this 9-year span Floyd would win 9-World titles across 5 weight classes. The 9th being against Oscar De la Hoya, solidifying himself as the most dominant boxer in the sport.
Money Mayweather was born.
After smacking Oscar in 2007, Floyd was never again the 'B-draw' to a fight. And in 2018, he took home the crown as the highest paid athlete in the world netting over $275-million.
By Age-40, Mayweather won 17-major world titles across 6-weight classes, the lineal championship in four weight classes (twice at welterweight), and retired with an undefeated record.
Conclusion
We will likely never again see a boxer, come from a spartan-like-genetics boxing family, who develops with a 5x world title winning indoctrination, uses it to win a world title at age 21, and innovates off of that for the next 19 years.
We paid Floyd $100-million for:
The time it took for him to become what he was.
The time and cost it would take for us to see the next boxer to learn a 5x world championship winning philosophy, and innovate off it to be undefeated.
For us to have all of that (30ish years) today
The cost it takes to pay someone to teach a world class philosophy and have it thoroughly vetted by 1-2 other World class boxers.
And we got all of that for $40 – Did we really get robbed?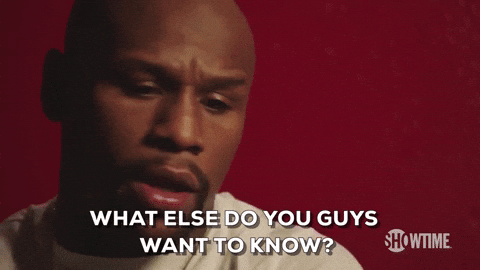 Prediction: Money Mayweather – Age 50 – World Champion
Floyd Mayweather will be back after to claim a World Championship. I predict he will: drop down from light middleweight, enabling him to be a stronger puncher by relative weight class. There, his physical talents will translate better: old man/dad strength strength, a lighter body to make up for some of his lost athleticism due to aging. Couple that with his vastly superior-otherworldly boxing knowledge, at the very least, he has a slight advantage on the battlefield.
The only relatively impressive boxing achievements left are for him is to win at age 50.
George Forman won the unified WBA, IBF, and lineal heavyweight championship titles at age 45
Bernard Hopkins WBA light heavyweight title at age 49
The odds of him losing are slim.
Why?
He has not programmed what he knows into anyone else the same way his family did for him. Hypothetically, the odds of a challenger being available, in their prime, with Mayweather-caliber knowledge, is unlikely. Like he said: he's a bank robber. The storyline is primed for a big pay day: Chasing the last remaining major boxing benchmark, well past his prime, and knowing that his skillset is vastly superior….
An opportunity that I don't think Mayweather will be able to pass up.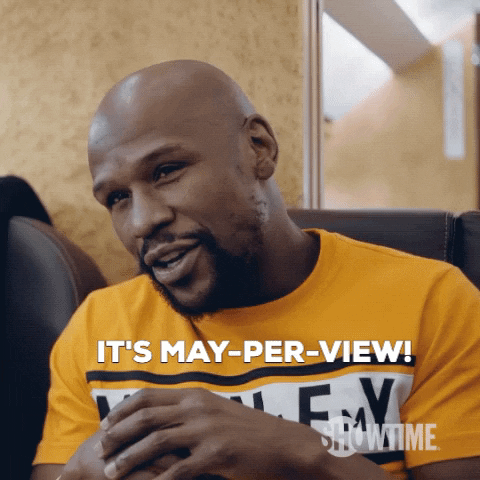 …And one the bank won't be able to pass up either.