Estimated Reading Time: 4 minutes. Contains 712 words.
The NBA Trade Deadline has passed. As always, we got a Blockbuster trade with big time superstars changing scenery, rumors to go around for days, and of course many trades with role players & draft picks moving left & right.
There's always teams that need to make something happen on or before the NBA Trade Deadline. Teams that want to tank for draft picks need to scoop those draft picks by trading away some of their veteran talent. On the flip side, teams that consider themselves contenders but haven't had the best season so far need to acquire all the talent they can before the fans start selling their season tickets.
Here's some of the most impactful NBA Trades in recent memory.
5 Most Impactful NBA Trades Since 2010
Lebron James & Chris Bosh to Miami Heat
Most people don't think about how Miami's acquisitions of these two superstars were sign-and-trade deals. The Cavaliers received two 1st round picks & two 2nd round picks while the Raptors received just two 1st rounders.
While the Big 3 in Miami didn't win as much as they promised, they impacted the league at an enormous level.
After the Celtics formed their Big 3 & won a championship, teams began to realize that was the new blueprint.
The Celtics brought 3 veterans together, while the Heat were able to do it with 3 superstar players all in the primes of their careers.
Since this trade, NBA teams all over the league are focused on putting a team together with 3 prime superstars who mesh well, in hopes to make an NBA Championship run.
OKC Big 3?
One of the championships the Heat's Big 3 won came against a Big 3 in OKC. With the Thunder already having spent some big money on Kevin Durant & Russell Westbrook, they opted to trade their 6th man star guard James Harden.
Well, we all know what James Harden became.
James Harden took Houston by storm. He was awarded All-NBA 1st Team 6 times, led the league in scoring 3 consecutive seasons, & eventually won an MVP as well.
Who knows where James Harden would be if the Thunder never set him free to be the main guy on a team?
Would he have ever ended up on the Nets or the Sixers in huge blockbuster trades?!
The Celtics Win BIG
In 2013, the Brooklyn Nets traded FOUR 1st round picks for a 37 year old Kevin Garnett, a 36 year old Paul Pierce & a 36 year old Jason Terry. The Nets did acquire one 1st round pick in return from the Celtics, which they were able to use to land D'Angelo Russell, who was able to bring the Nets back to the playoffs that year.
However, the Celtics won BIG here.
Paul Pierce left Brooklyn after one season & KG's age got the best of him in about a year and a half.
Meanwhile, the Celtics turned their new draft picks into Jaylen Brown, Jayson Tatum & Kyrie Irving.
The Celtics will probably make their 8th straight playoff appearance this season, & have reached the conference finals twice already with Jayson Tatum.
Lob City
When Chris Paul got traded to the Clippers, joining Blake Griffin & DeAndre Jordan, Lob City was born.
The excitement for Clipper basketball trumped the excitement for Laker basketball in LA, which was unheard of. No championships came from this trade, but the Clippers had the best run of their franchise's history.
The impact Lob City had on the NBA & NBA fans, especially in LA, can't be measured in championships.
Melo to New York Knicks
When Carmelo Anthony was traded to the Knicks, basketball fans in New York had a reason to be excited again. The Knicks missed the playoffs for 6 straight seasons & hadn't won a championship since 1973.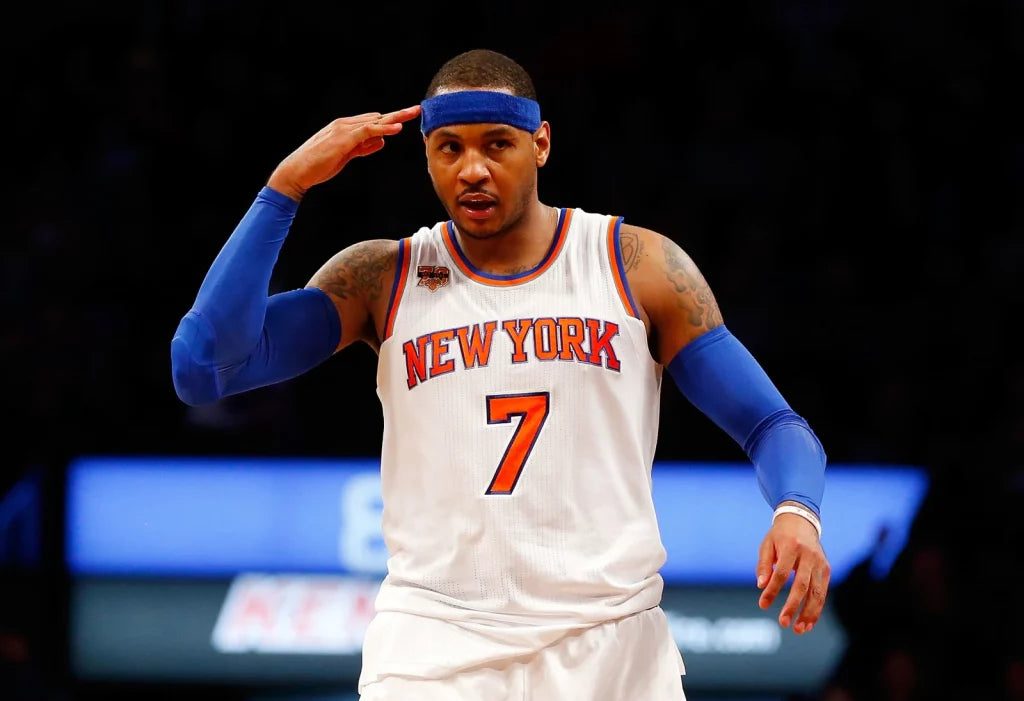 Melo didn't bring the city a chip, but he led the Knicks to 3 playoff seasons. However, the bigger impact may have been in Denver.
The Nuggets got a few productive starters for years to come, as well as their now star point guard Jamal Murray, who they drafted with a pick the Knicks sent over.
Any NBA Trades I Missed?
What did I miss? Tell me in the comments or follow me on twitter & let me know.