The simple backyard chicken provides some insight into what permaculture thinking is and how you can use it change your life.
The backyard chicken, in conjunction with your garden – can save you time and labor..while increasing your productivity on your small homestead. Whether you have chickens or not, this article shows you what permaculture thinking is and how you can use it to radically alter your mindset and perspective.
What is Permaculture?
Permaculture is a design science, inspired by nature and guided by ethics. Let's take a closer look: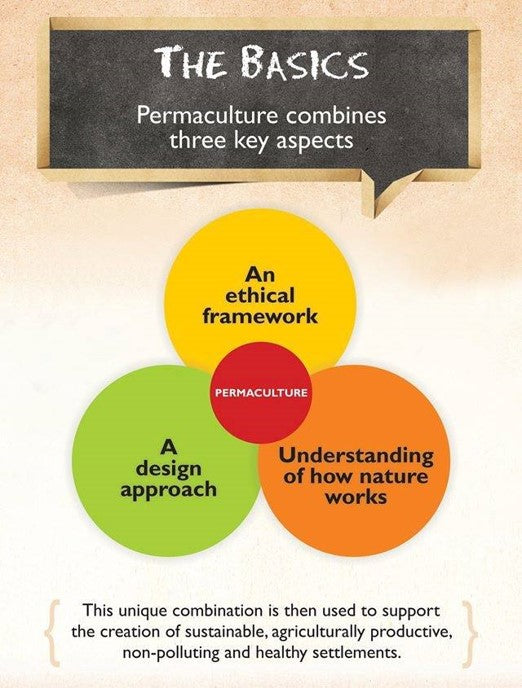 A Design Science
The most basic example is a typical new house, that Johnny and Susie Homeowner recently built and moved into. It's your normal 3 bedroom, 2 bath house in Somewhereville. You know it's the Midwest.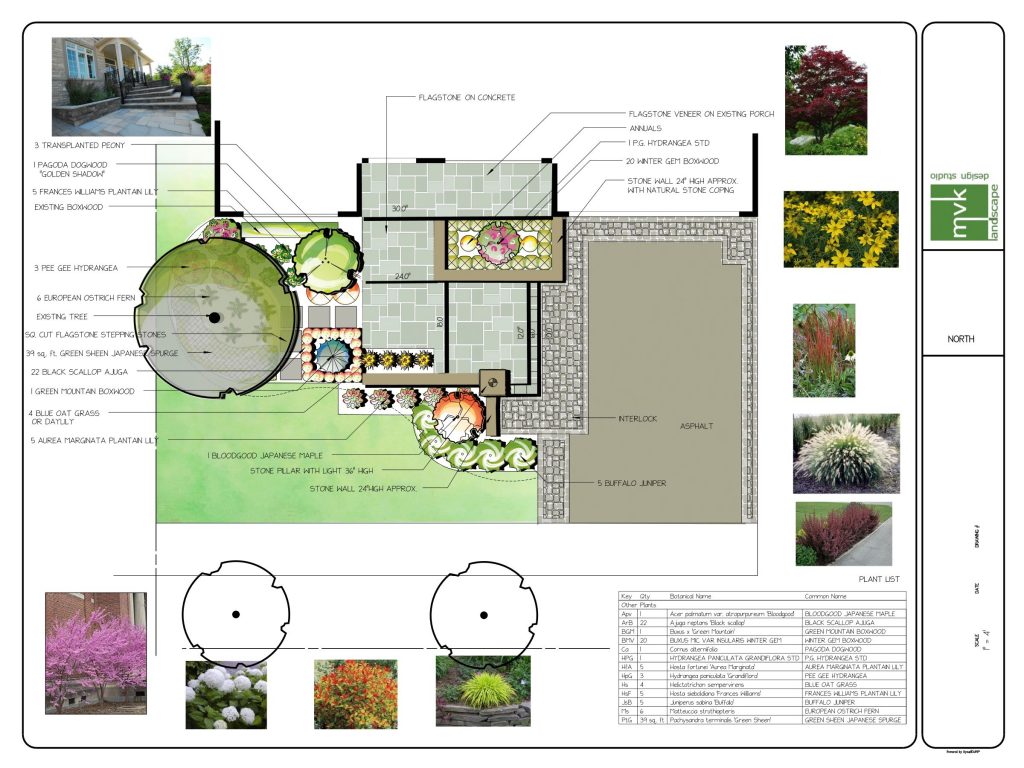 Understanding of How Nature Works
Again, something that is so very simple has been made complicated and corrupted by idiots. We can all agree that conventional farming has caused problems with natural systems such as erosion and increased levels of chemicals in waterways, in large part due to runoff from conventional agriculture.
This isn't a debate or discussion about climate change, it's a fundamental understanding and agreement that there is a better way to manage the land than the way that we've been doing it for the past few generations…including practices that are not only sustainable, but regenerative would be preferred.
An Ethical Framework
This aspect of Permaculture has been the most divisive. Not surprising, because so many people allow themselves to be entertained by the political circus in the modern era of the great forgetting.
So again, let's look beyond the division and break down the ethical framework in the simplest way possible, as defined in a statement referred to as the "prime directive" of Permaculture:
The Prime Directive
The only ethical decision is to take responsibility for our own existence and that of our children.

Bill Mollison – Permaculture, A Designer's Manual
The simplicity and profundity of this statement is what drew me to Permaculture in the first place. There is something fundamental to being a man that craves responsibility and longs to be a part of something greater than himself, perhaps something to care for future generations. This is the way.
The Backyard Chicken
Chickens are animals that are one of the most relatable animals in the world. Because we are so familiar with the backyard chicken, it's easy to understand a different way to manage the backyard chicken.
Managing the Working Chicken
Chances are you know someone with some chickens in their backyard. Maybe that someone is you! Just like raising any other pet or animal, there's an infinite number of ways to manage your flock.
With some creative thinking, we can learn how to create whole, functional systems that use different elements (like a chicken) in combination with other elements (like those found in your garden) to save time and labor…while increasing your own productivity. For example, check out Bruce Morgan's system:
Chicken Tunnel Man
This video is a great example of "permaculture thinking." He's created systems to manage his little chicken flock, understands what their purpose in this world is, has combined it with unique systems within his own garden to save himself time and labor, while increasing the productivity of his gardens.
Permaculture Thinking
Whether you have chickens or not, this approach to thinking can be a game changer for your approach to life. When we pause, take a step back, connect with others in order to grow – we become better able to view life through the lens of permaculture and apply permaculture thinking to all aspects of life.
Permaculture is a solutions-based approach to solving problems in the world. This approach is "zone-based" in planning and begins with our homes, with principles applicable to those living in a small apartment without a balcony as well as those living on 40 acres with a mule. Don't limit yourself.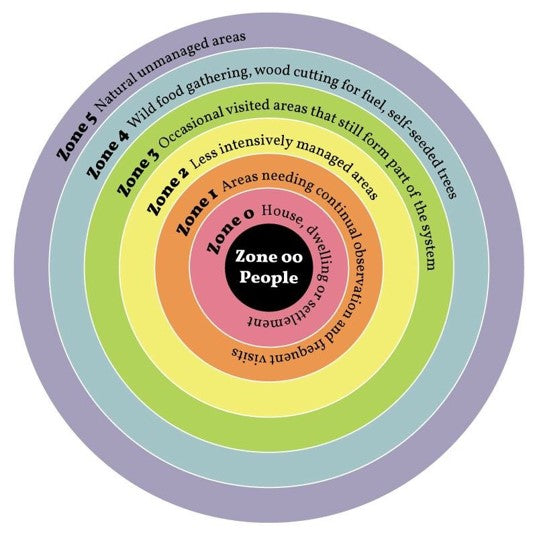 If you like what you're hearing about Permaculture and you want to learn more, I recommend checking out the work of Jack Spirko. He's made it very easy, with a series of videos he's released recently.
Below is the first of what is currently a six-part series breaking down Permaculture. Of all the voices out there, discussing all things Permaculture – I find his dialogue reasonable, and I encourage watching this video introduction to Permaculture in order to begin your own journey towards Permaculture Thinking.
This video further elaborates on the Prime Directive, ethics, zones of design, and the layers of a forest. These four components drive the entire system-thinking process of Permaculture.
What's also great about this video is that he discusses some of the myths and misconceptions about Permaculture that many people have, that cannot be covered in this article.
However, the backyard chicken and the chicken tunnel provided a great example of "permaculture thinking." Bruce Morgan created systems to manage his backyard chicken flock. He understands the needs of the chicken and their purpose in this world. He has created unique systems within his own garden to save himself time and labor…all the while, the productivity of his garden grows.
Whether you have chickens or not, the example Bruce created to manage his backyard chickens is a great case study of how we can apply a different way of thinking to our own individual and unique processes in this life. Permaculture thinking can radically alter your mindset and empower you to change your life.