Who is the most stoic NBA player?
That is a great question, but to answer it we need to define exactly what stoic means. Stoicism is the endurance of pain or hardship without the display of feelings and without complaint.
It is argued that stoics have the sharpest minds.
Winning isn't easy. It requires true determination, dedication, and relentlessness to become one of the best.
I think it is safe to say that the NBA has changed over the years and it seems like some players enjoy being celebrities more than they love playing the game of basketball.
Not everyone embraces the grind of the NBA and not everyone truly knows what it takes to win. It is no surprise that players who have been successful in the league have displayed very stoic characteristics.
In the NBA you have to deal with injuries, fatigue, and a very long season, but if you can learn to deal with all the obstacles along the way then you can become a champion.
There are only a handful of true killers left in the league, so I think it is important to highlight the stoic NBA players that we have seen reach the top of the league.
Let's check out some of the most stoic NBA players that you can learn from.
Tim Duncan
On the court, Duncan always maintained a composed and silent demeanor. You could never tell what he was thinking. If he made a shot or missed a shot he would have the same stone-cold face.
Tim Duncan was known by his nickname "The Big Fundamental" for obvious reasons. His all-around game revolved around textbook basketball and his skills were nothing too fancy, but they were super consistent and got the job done time and time again.
As a defender, you couldn't let his calm and quiet presence fool you or it would be a long night.
Like the other best players in the league, he had a strong competitive mindset. However, he simply didn't speak much. He let his game do the talking.
Sometimes you saw a rare fist pump, quick high-five, or a pat on the back, but he rarely spoke or revealed his emotions.
You never saw him get mad. You never saw him get sad. You rarely saw him get happy.
You just simply saw Tim.
He was always coachable, never yelled at his teammates, and simply just did his job.
Don't think Timmy is one of the best? Simply count his four championships.
Kawhi Leonard
Another quiet and stoic superstar in the NBA is Kawhi Leonard.
Kawhi began his career on the same team as Duncan with the San Antonio Spurs. They even won an NBA Championship together in 2014 and it seemed like Kawhi was going to be in San Antonio for years to come.
San Antonio is well-recognized as one of the most selfless, no-nonsense organizations in the NBA, so it seemed like Kawhi would fit in perfectly but things surprisingly changed.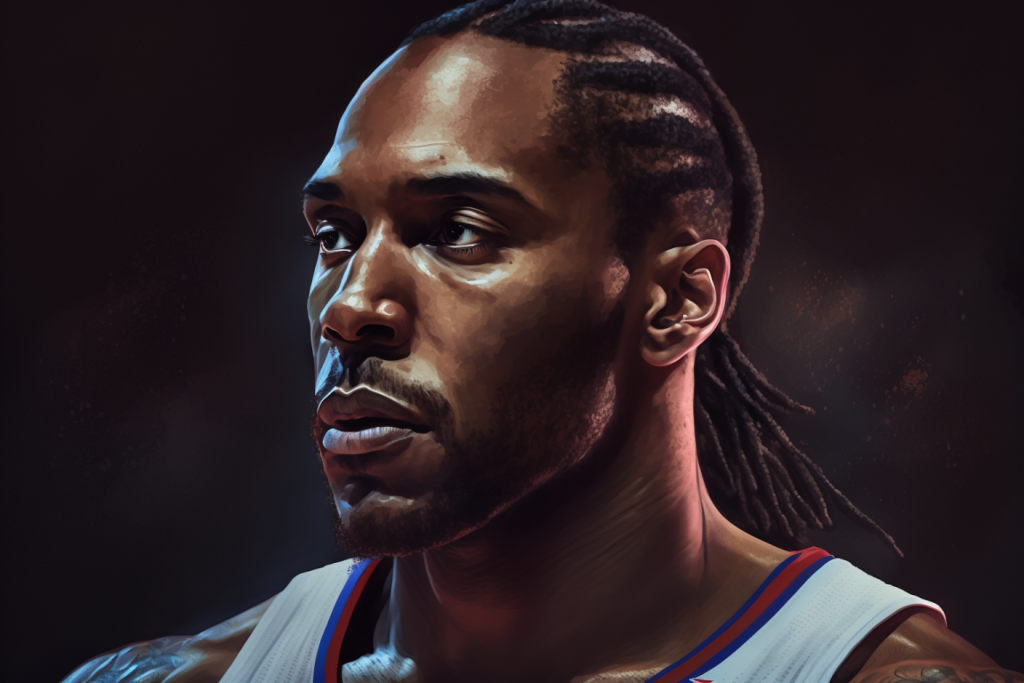 Kawhi has been on two more teams since his reign with the Spurs, including the Toronto Raptors and currently the Los Angelos Clippers. Kawhi Leonard injured his left ankle in 2017 which led to other medical problems in his thigh and ultimately led to his demise with the Spurs.
He only played 9 games with the Spurs that the following season and was called selfish, among other things because he refused to let people know how his personal health was, so he was continuously scrutinized by the media.
He chose to say nothing because that's how he is- very very very stoic. And he didn't like the way the Spurs medical staff was handling the situation.
So he took accountability.
Allegedly, his teammates and coach were scrutinizing him as well, which led to his distrust and he eventually requested a trade.
You will rarely see a smile out of Kawhi. He's typically emotionless.
Just look at this picture of him dunking.
During the trade process, he remained stoic. No one could tell what he was thinking, similar to his characteristics on the court.
The background noise didn't bother him. He concentrated on doing what he felt was right and eventually got traded to the Raptors. That first and only season with the Raptors resulted in an NBA Championship.
Now, he is a current champion and a two-time MVP of the Finals and everyone fears him. He is a stoic NBA player and his stoicism is admirable and unquestionable.
Kobe Bryant
Kobe Bryant is the epitome of a stoic.
The NBA killer standard was set by Kobe. He was feared by nearly almost his opponents and competitors knew it was going to be a long day when they faced him.
He treated every NBA game like it was life or death and played every game like it was his last. He was the ultimate competitor and was willing to do whatever to win.
He possessed the stoic mentality that would forgo suffering in exchange for valiantly battling in war. Those around him described him as "obsessed" and "possessed."
Kobe's nickname was "The Black Mamba" for a reason. He was just different, he was literally an animal. There was nothing normal about Kobe.
What is now known as the "mamba mentality" was just Kobe's way of doing business. He was fearless, confident, and relentless in his pursuit of excellence.
His game had no weaknesses and he was always working on his craft. It is known that in the offseason Kobe would work out 4-5 times a day.
He was known to play through injuries and was willing to do whatever to win. He always had on a pokerface and was never rattled.
Kobe retired a 5-time Champion and was the ultimate stoic NBA player.
RIP Kobe
Michael Jordan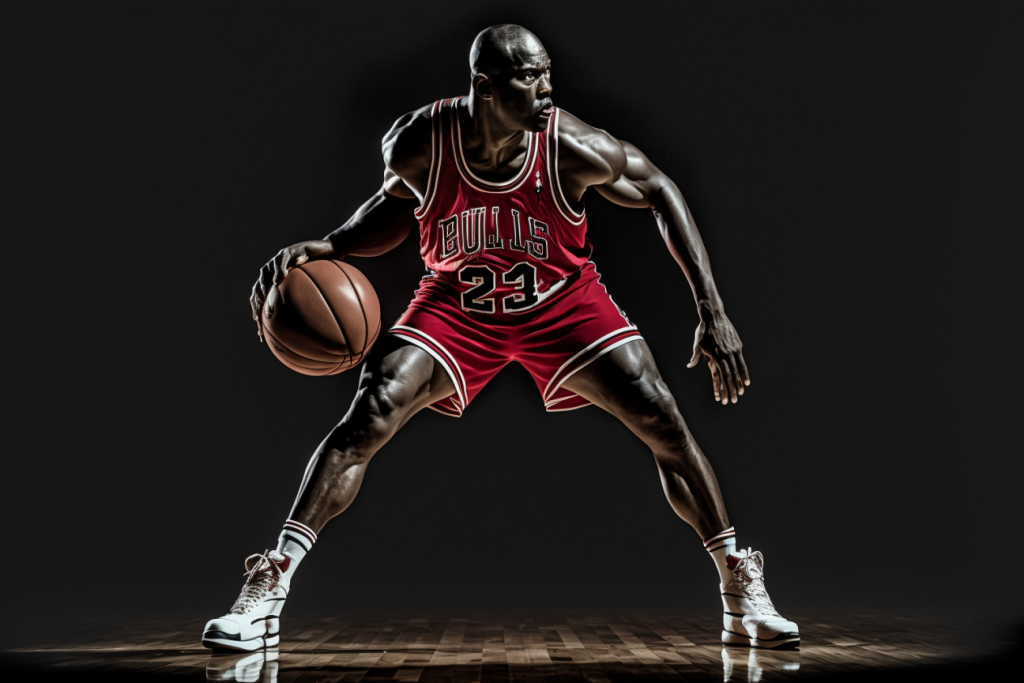 Kobe Bryant is the epitome of stoicism, but Kobe Bryant learned a lot of his stoic ways from the arguable best basketball player of all time- Micheal Jordan.
If there were a picture of a stoic NBA player in the dictionary it would be of MJ.
Jordan believed in order to play the game at the highest level you have to give it everything you have. When you play the game, you play to win. Not just to have fun and go through the motions.
The objective of the game is to win and it is necessary to sacrifice everything you have in order to do so.
Jordan was driven from a young age. It is well known that Jordan tried out for his High School Varsity team as a 10th grader and got cut. How did the best player ever get cut in high school?
Well, that may be the catalyst that drove Jordan to become the best. Jordan uses failure as fuel to motivate him to get better.
"I've missed more than 9,000 shots in my career. I've lost almost 300 games. Twenty-six times, I've been trusted to take the game-winning shot and missed. I've failed over and over and over again in my life. And that is why I succeed." -Michael Jordan
Real grit, determination, and a strong work ethic are necessary for success. The same was true of the ancient stoics, and it is also true of all the successful basketball players we look up to.
Jordan finished his career as a 6-time champion and the most feared player ever.