It's Not What You Think!
Mexico City is a magical place. Although it has its problems like every other city in the world, the reputation it has garnered, especially in America, is mostly unjustified. When I told people I was going to travel to Mexico City, their fear was evident in the comments to me. "Don't get kidnapped. Watch out for the cartels. Be careful what you eat." On and on…
To be clear, there are definitely some neighborhoods you don't want to visit. But that is probably true in your town also. When it comes to Mexico, you won't truly understand until you go there and take a look around. What you see on TV, the movies, and the news is sensationalized. There is nothing more real than visiting another place, another culture, and letting yourself become a citizen of the world.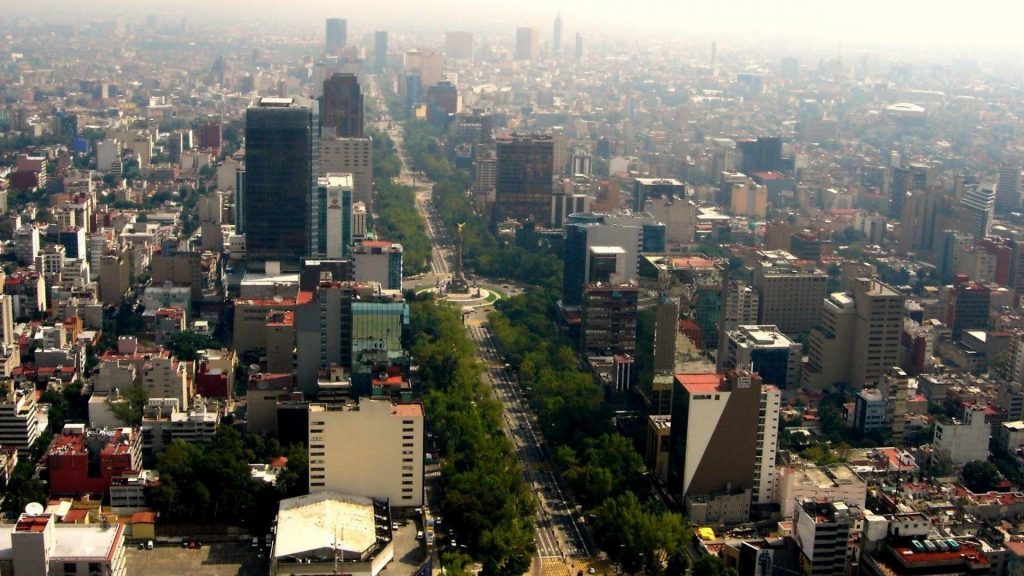 Flavors of Mexican Culture
From the incredible food, to the music and dance culture, to the ancient history and museums that depict the incredible story, Mexico City has it all. You will enjoy vibrant and walkable neighborhoods like Condessa and Roma Norte. Beautiful parks and green spaces full of colorful plants and flowers will invite you in. And after a couple of sips of mezcal, a few tacos, some dancing, and a night at Lucha Libre, you will have a smile on your face that refuses to leave.
I spent three weeks in Mexico City and barely scratched the surface of what you can find here. Below is my top 5 list of things to do while in this incredible and sprawling metropolis. Read through them, then go ahead and book your tickets. The magic of Mexico awaits you.
My Mexico City Top 5
1) Parque Mexico – Located in between the beautiful neighborhoods of Condessa and Roma Norte lies this irresistibly magnetic park. You won't find it in many top destination lists, but it's definitely on mine.
Different groups giving dance lessons are full of people learning and having fun. Wonderful musicians sprinkle sounds from every corner. A plethora of happy dogs socialize and frolic in the dog park. Children are laughing and enjoying the playground. Sitting in the main square, soaking in the sun, and watching all the slices of life present here is a deeply spiritual experience.
2) Templo Mayor and Centro – At the center of Mexico City, right next to the government buildings and presidential palace, lies the ruins of an ancient and amazing temple complex.
There is something very energetic and mystical about this place. For every civilization that has come to power, this temple complex served as the center of it. Each progressive temple was built on top of the one that just got conquered. Today it is a very interesting museum, and is built in a way which you can walk through and see the different ages of the buildings, gods, and ceremonies that existed here. The spirit of the temple is palpable as you stroll through its stones.
3) Lucha Libre – Many Americans know of Lucha Libre through the movie made by Jack Black, called Nacho Libre. Although hilarious, it only hints at the institution in Mexico that is known as Lucha Libre. You can think of it as Mexico's WWF, but way more fun.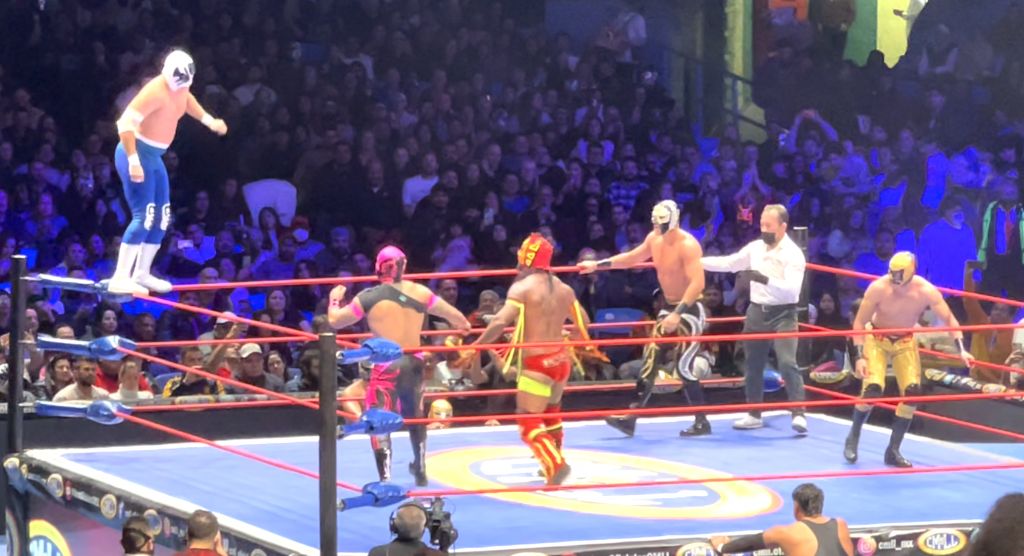 Each wrestler has their own character, and they all wear their own designed mask. With names like Mystico and the Dark Executioner, their characters become bigger than life. They hold events at Arena Mexico, located in downtown Mexico City. So get on down there, get your tickets early, grab yourself a beer, and enjoy the show. I haven't laughed that hard in a very long time!
4) Plaza Garibaldi – I am a professional musician, and in my project Banjo Earth, I travel the world with my banjo in search of the best folk music in the world. Thus, it was no surprise I gravitated to the music from Mexico known as Mariachi.
The musicians dress up in very ornate suits, gather together in this incredible plaza in central Mexico City, and serenade music fans throughout the day and night. For 500 pesos (approximately $25 usd) you can get 4 songs performed by a full seven piece Mariachi band. Violins, harmony singing, horns, and the incredible vibe of the whole scene pull you into a vortex of emotion, beauty, love, and sadness. If you leave the plaza without having laughed and cried, then you've done it wrong.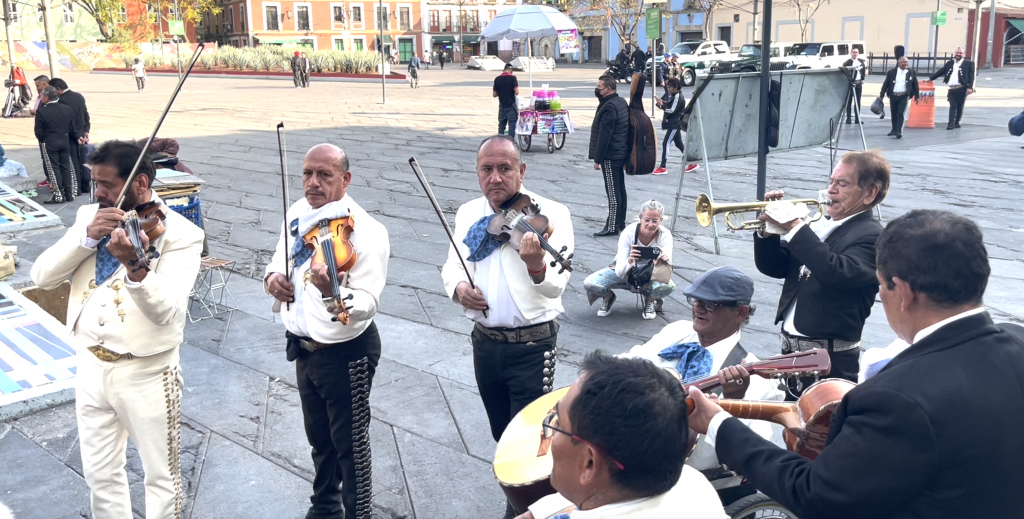 5) The Museum of Anthropology in Chapultepec Park – Known as Museo Nacional de Antropologia, this incredible museum is a powerhouse of culture and history. Traveling from "pre-history" to the Aztecs and Mayans, to the early Mexicans, to the Spanish conquistadors, all the way to the here now.
The Museum will take you on a journey through time. It is so easy to get lost here in the corridors and images of the past. History comes alive, and walking through these halls, one can easily get a vivid sense of where we've been, where we are, and where we're going as a human family.
See You in Mexico!
Like many people who hear of Mexico City, I had expectations of a dirty, gigantic, polluted, and crime-ridden city. What I found instead was one of the best kept secrets in the world. I discovered some of the most amazing food I've ever tasted. I enjoyed beautiful and vibrant colors emanating from a deeply proud and rich culture. And I met incredible people who are extremely friendly, helpful, and loving.
I definitely left parts of my heart in Mexico, and it now forever exists in mine. Upon your arrival in Mexico City, I hope this list helps you navigate this surprising and alluring place.
To keep up with more world travel and music adventures, sign up for the Banjo Earth Newsletter and/or subscribe to the Banjo Earth YouTube Channel. Join us on this beautiful journey around our planet.
Explore and Enjoy!
Andy Eversole