Zoom collects a ton of data on you, including your name, physical address, email address, phone number, job title, and employer.
And it shares this personal data with third parties for "business purposes".
Even if you don't make an account with Zoom, it knows what type of device you're using and your IP address.
It doesn't even use end-to-end encryption like it claims it does.
It's no secret that Zoom is the go-to for video conferencing apps. But as far as privacy is concerned, your data is at risk. Let's look at some privacy-based Zoom alternatives.
Jitsi Meet
Jitsi Meet is a free and open-source Zoom alternative. All you need to do is visit the website, start a call, and send your contacts a link to the meeting.
To avoid being "zoombombed", meeting room names are randomly generated, or you can select your own. You can also set a password for extra security.
It supports end-to-end encryption on nearly every browser. Jitsi Meet does not require users to create accounts. Any information you put in is completely optional.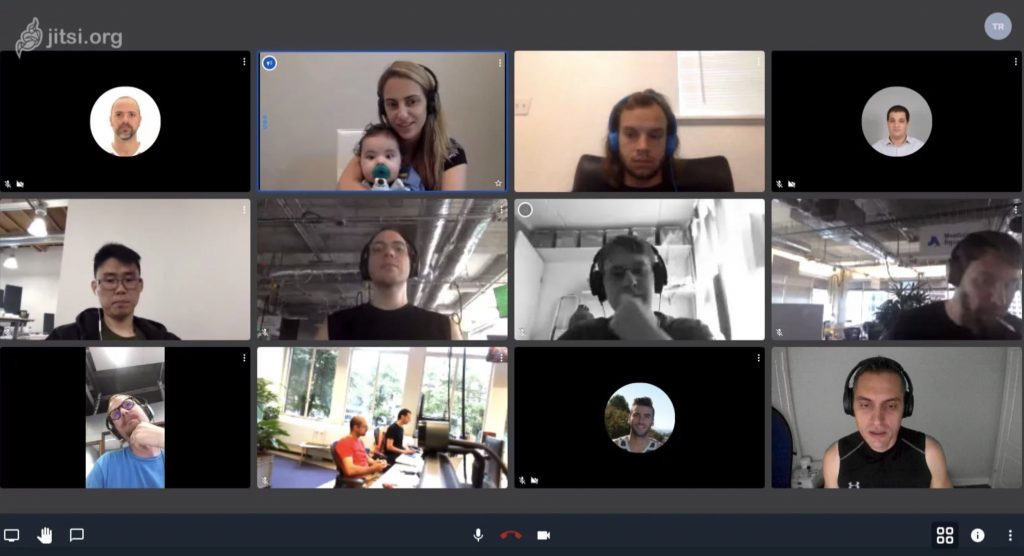 To begin with, all meeting rooms only exist while the meeting is actually taking place. They get created when the first participant joins and they are destroyed when the last one leaves.
Other pieces of data like the chat or images are destroyed when the meeting ends.
And if you wanted to run your own instance of Jitsi Meet on a server, you can install it for free.
Jitsi Meet is available on desktop, iOS, and Android.
Brave Talk
Brave has launched a Zoom alternative built directly into the Brave browser – Brave Talk. It's run on Jitsi's open-source code.
To start a call, all you have to do is click the camera icon in Brave, or visit talk.brave.com to launch a video call. You don't need to download any additional apps or extensions.
The servers don't save metadata, so calls, images, and activities are not recorded or shared without your consent.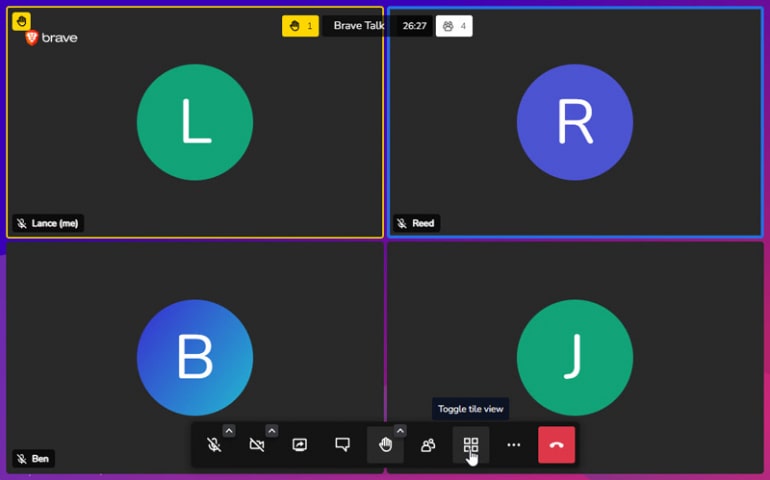 In addition to its privacy features, Brave Talk also includes video group watch, YouTube live streaming, and unlimited call times for free users.
The premium version of Brave Talk allows you to record meetings, mute guests, and set up entry passcodes.
Brave Talk is available on both desktop and mobile browsers.
Jami
Jami is different from the other Zoom alternatives out there because the calls are strictly peer-to-peer. This means it does not rely on a central server and your account is only stored on your device.
Just like Jitsi and Brave Talk, video conferences are end-to-end encrypted.
You won't need a standard login and password authentication unless you want to. No personal information is needed to create an account.
There is no file-sharing limit and video conferencing limit.
If you're on a local network, you can use Jami even if you're disconnected from the internet.
Jami is available on Windows, macOS, Linux, iOS, and Android.
Wrapping Up
It's important to pair other privacy-related tools when using these different Zoom alternatives.
Use a VPN when jumping on a call so your IP address is hidden and your internet traffic is encrypted.
Opt for privacy-based browsers like Brave or Tor to protect browsing history.
Windows and macOS don't have to be the only option for operating systems. Use TAILS or Linux as your base OS. These privacy-based OS are less likely to track your movements.