Tonight's blockbuster card has some interesting matchups along with 2 title fights!! Let's dive in.
Vinc Pichel vs. Mark Madsen
The main card is kicked off by a classic striker vs. wrestler matchup in the Lightweight division. Vinc "From Hell" Pichel takes on Mark "The Olympian" Madsen. Pichel is a gritty veteran with great striking, clinch work and durability. Madsen is an outstanding wrestler, winning a silver medal in the 2016 Olympics.
Pichel has a distinct advantage on the feet and a more diverse skill set. Although Madsen has an excellent wrestling pedigree, he lacks the complete tool set that Pichel has. Madsen is also coming off some lackluster performances while Pichel seems to be having a late career resurgence. Odds sit nearly dead even at -115 Pichel vs. -105 Madsen.
I'm counting on Pichel to get tricky and keep his back off the fence. If he is able to do that, Madsen will get frustrated and leave openings for Pichel to catch him standing. We're taking Vinc Pichel via tko.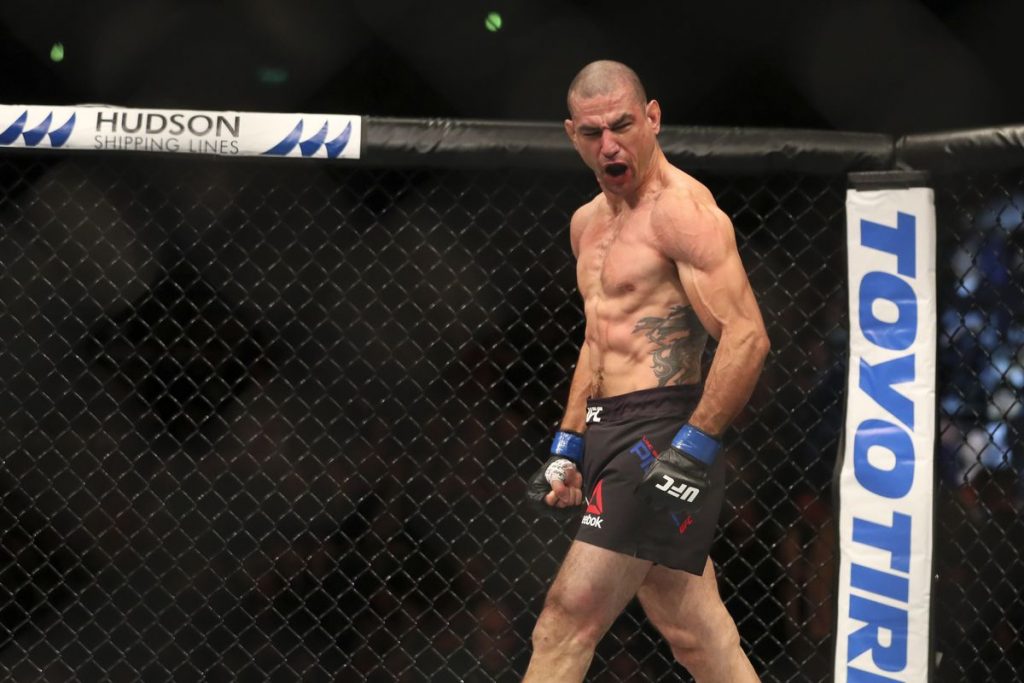 Mackenzie Dern vs. Tecia Torres
The ladies take the reins in the second fight of the main card in the Strawweight division. Mackenzie Dern faces off against Tecia "The Tiny Tornado" Torres. Dern has a BJJ pedigree rivaled by nobody in the division. Torres is a well-rounded fighter with great scrambles and good boxing.
This fight comes down to whether or not Dern can get a take down and maintain enough control to attempt submissions. Torres is slippery, if she can scramble to her feet and stuff take downs, she has the ability to really bust Dern up on the feet.
Odds sit tightly with Dern at -120 and Torres at +100. Although Dern has excellent BJJ, I don't think her wrestling is good enough to control the wiry Torres long enough to set up the submission. I expect Torres to capitalize on her boxing advantage and use her scrambles to get out of trouble. We're taking Torres via decision.
Gilbert Burns vs. Khamzat Chimaev
Now we're into the meat and potatoes of this event. Gilbert "Durinho" Burns takes on the juggernaut hype train Khamzat "Borz" Chimaev. Burns has elite level BJJ and great striking with heavy hands. Chimaev has been an absolute wrecking ball, showing one shot knockout power and a mauling grappling pace.
This fight will solidify whether or not the buzz around Chimaev is warranted. Burns is an elite Welterweight and has the tools for the upset, but Chimaev is a marauder with a tsunami of momentum behind him. Chimaev also has a significant size advantage.
Odds have Chimaev as a heavy favorite at -490, with Burns at +370. This is nearly disrespectful of Burns in my opinion, but it just showcases the expectations placed on Chimaev. In this case I think it's justified. The horror stories coming out of training partners and coaches familiar with Chimaev hold weight. I'm anticipating Chimaev to overpower Burns in the clinch and hurt him with close range strikes, follow him down and finish him with ground and pound. We're taking Chimaev via tko.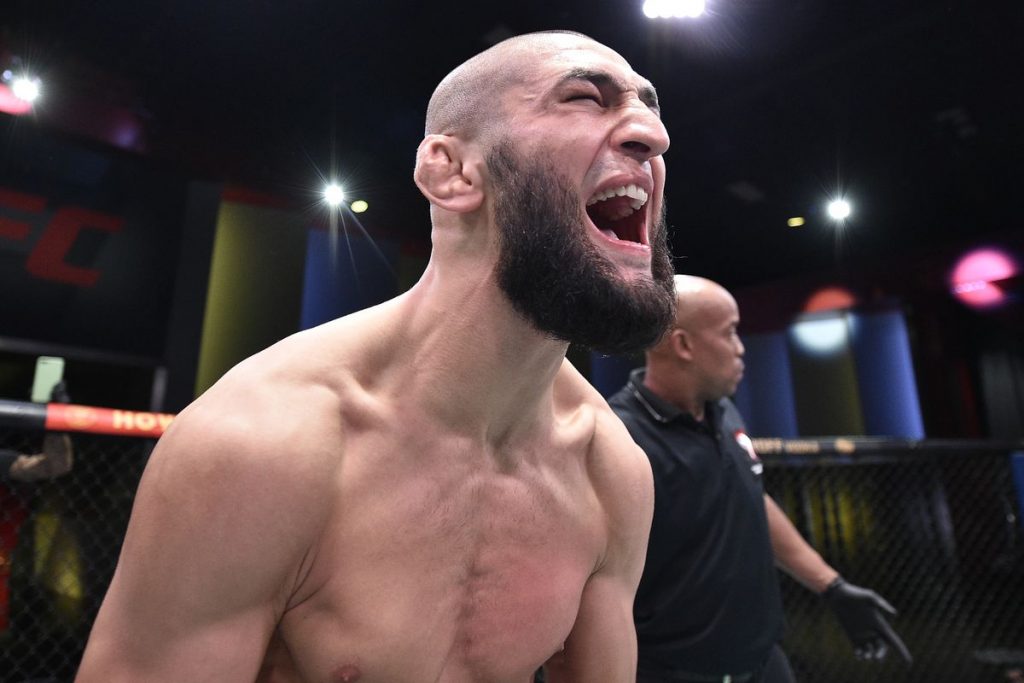 Aljamain Sterling vs. Petr Yan
The co-main event is a long-anticipated rematch for the Bantamweight title. The first showdown ended in a DQ when Petr 'No Mercy" Yan landed an illegal knee to Aljamain "The Funkmaster" Sterling that left him unable to continue. Much has been said as to how Sterling handled the situation, and he has been heavily ridiculed for his actions after the fact.
I'm not interested in any of that. These dudes are set to throwdown tonight and that's all that matters. Aljo is coming off a long layoff after a successful neck surgery. Yan is coming off a unanimous decision over Cory "The Sandman" Sandhagen.
Yan was in control during their first fight leading up to the DQ. But it was not the blow out that people are making it out to be. Aljo had his moments, and due to his surgery afterwards I believe he was compromised going into the fight. Also, Petr Yan's WHOLE corner have been denied Visa's to enter the country for the fight. I truly believe Yan not having his corner is going to affect the outcome of this fight.
Odds have Yan as a heavy favorite at -450, and rightfully so. Aljo sits at +350 with a huge hurdle ahead of him. The last 3 fights on the card all have heavy favorites on the betting line. I believe we will see one upset. This is my underdog pick. I'm pulling for Aljo to create a chaotic scramble, find Yan's back and sink the choke. After seeing Aljo on the scale on Friday, I think it's more likely than the odds are making it seem. We're taking The Funkmaster via submission.
Alexander Volkanovski vs. The Korean Zombie
The main event of the evening features the reining Featherweight King Alexander "The Great" Volkanovski defending his title from "The Korean Zombie" Chan Sung Jung. Volk is one of the most well-rounded fighters in the game with no apparent weak points. TKZ is a powerful striker with extreme durability and proficient grappling.
I'll cut to the chase. This is a bad matchup for TKZ. Everything TKZ does well, Volk does great. Although TKZ has more than a punchers chance, his tendency to absorb a lot of shots to land his own will not age well over the course of this fight.
Volk has nasty leg kicks and excellent counter punches in the pocket. TKZ leaves far too many openings not to get absolutely battered by the champ. TKZ's best chance will be in the early rounds with a full speed blitz, but if he doesn't strike oil quick, he's in for a tough night.
Odds have Volk as a -700 favorite, with TKZ at +500. This will be the opportunity for Volk to get the highlight reel finish he's been hungry for. We're taking Volk via tko.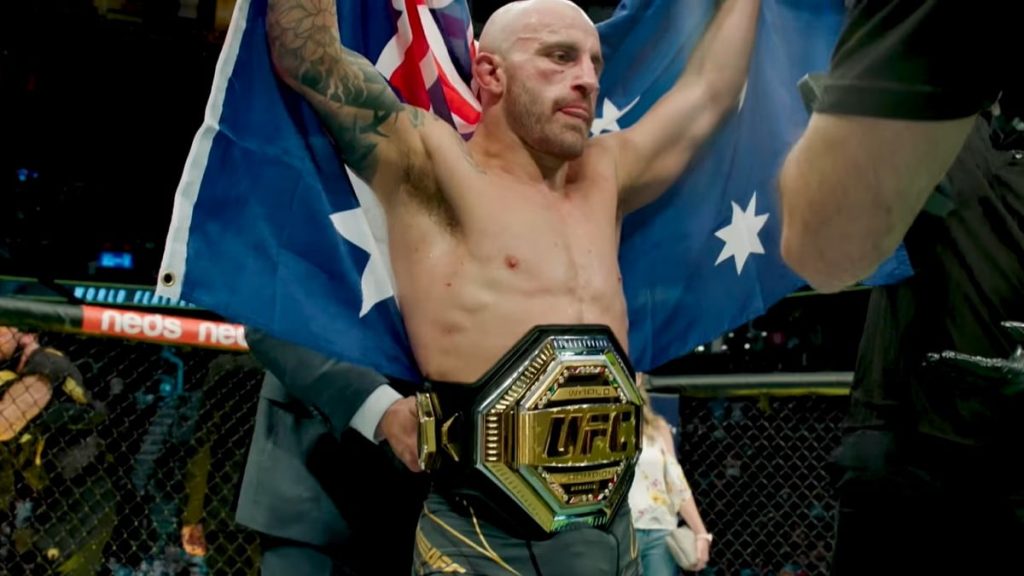 For the best tips on how to parlay this card into cash, Check out our buddies @pickinKeith and @PickinFightsTom