The UFC returns to Las Vegas, Nevada with an absolutely STACKED card that will set the sports world on fire. Let's dissect these insane matchups and make some picks.
Pedro Munhoz (+245) vs. Sean O'malley (-295)
The main card is set off with a wicked bantamweight bout. Pedro "The young Punisher" Munhoz tries to fend off the enigma "Suga" Sean O'malley. Munhoz is a dangerous veteran with great boxing and wrestling. O'malley is a whirlwind of creativity, boasting fluid striking with knockout power and good takedown defense.
Munhoz is an absolute bulldog. Even though he has lost 4 out of his last 5 fights, a few of them were razor close and he fought extremely well against the best in the division. Munhoz is pushing 36 years old, and in the lighter weight classes that's getting up there. But I believe he has a lot to give and will absolutely be some of the toughest competition O'malley has faced to date.
O'malley is already a superstar. His colorful personality, hair and fighting style has garnered tons of attention. Other than a single loss to the formidable Chito Vera, Suga has demolished all of his UFC opponents with his arsenal of weapons on the feet. This will be his first opponent in the top ten, and a big win would catapult his position in the rankings.
Unfortunately for Munhoz, this is a favorable matchup for Suga. Munhoz is going to have to get in his face early and make it dirty to have any success. If he is able to shove O'malley against the fence and work in close, he might be able to grind something out. I just don't see it happening. O'malley has the range and timing to catch Munhoz when he tries to close the gap. I think Suga will play matador until Munhoz gets desperate and makes a mistake, then he'll put him to sleep. Pick: O'malley via KO.
Robbie Lawler (-120) vs. Bryan Barberena (+100)
The 2nd bout takes place in the welterweight division. I am so happy to see this fight moved to the main card. "Ruthless" Robbie Lawler collides with Bryan "Bam Bam" Barberena in a scrap that is guaranteed to have people on their feet. Lawler is an MMA icon, who's longevity and ferociousness is second to nobody. He still has nasty striking, awesome wrestling and very heavy hands. Barberena is a pit bull. He's not the most skilled fighter, but he's as tough as they come and would literally fight to the death if need be. He's pretty good everywhere and when stuff gets hectic, he thrives.
This fight really is a pick em. Lawler has a lot of miles on the odometer but he's still showing up in shape and still seems hungry. There is not a doubt in my mind that he is still dangerous, and this is an ideal matchup for him in this stage of his career. Barberena has some momentum coming off back-to-back wins and as long as he's awake he is coming to take your head off.
We should all be pretty certain that these dudes are going to meet in the middle and slug it out. There is a possibility Barberena's pressure and pace could overwhelm Lawler, I just don't think he will be able to do so long enough without getting hurt. Although Lawler is long in the tooth, his boxing is crisper, and his hands are faster. I'm counting on Lawler to stay tighter in those long exchanges and catch Barberena with one of those Ruthless hooks. Pick: Lawler via TKO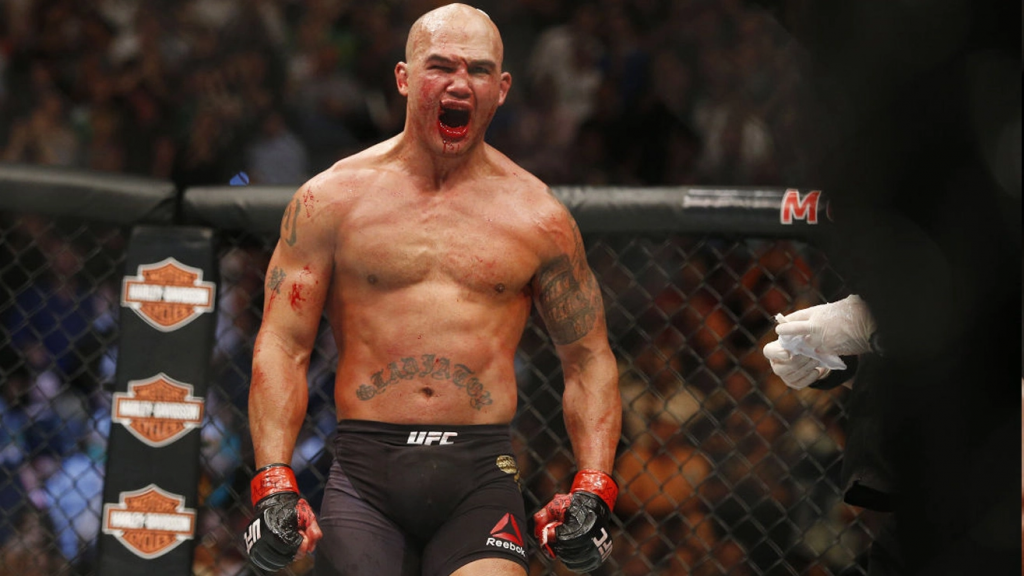 Sean Stickland (-110) vs. Alex Pereria (-110)
The third fight of the night takes place in the middleweight division. Sean "Tarzan" Strickland attempts to destroy the hype of Alex 'Poatan" Pereria in a matchup with title contention implications. Strickland is a very well-rounded fighter with clean traditional boxing and an iron chin. Pereria is an elite kickboxer who is lethal with every limb.
Strickland is on a terror with a 6-fight win streak and is proving to be a serious threat to the Middleweight throne. He doesn't do anything fancy, stiff jabs, good head movement and a relenting pace has helped him pick apart his opponents. His grappling is very good, he just chooses not to showcase it. He'd rather walk you down and blast jabs through your face.
Pereria is gaining notice for his extensive striking expertise. He fully transitioned to MMA in 2016 after being a championship kickboxer. He holds 2 victories over Israel Adesanya in kickboxing, with one being a devasting knockout. His striking is definitely at the top of the heap in MMA, and he has shown progression in his takedown defense and grappling.
The UFC is trying to capitalize on the backstory behind Pereria and Adesanya. Izzy might very well be on his way to lapping the division, and matchmakers are chomping at the bit to get some new, marketable blood into title contention. I don't think Strickland is the guy to use as a steppingstone. Strickland is a forward pressure striker. That makes it a hell of a lot harder to mix in kicks, which is something Pereria will have to do to secure a dub. If Pereria can't land something crazy early, I see Strickland pulling him into deep waters and drowning him. I won't be surprised if Strickland shows some of that very underrated grappling. Pick: Strickland via SUB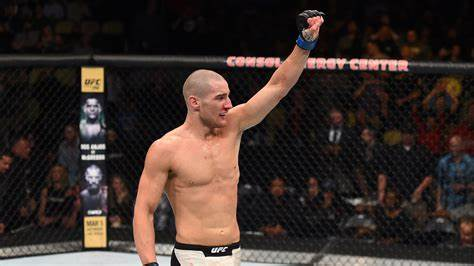 Alexander Volkanovski (-190) vs. Max Holloway (+160)
Lucky for us, we get 2 main events on this crazy card. The "Co-main" is the much-anticipated trilogy between the Featherweight King Alexander "The Great" Volkanovski and the fighting pride of Hawaii, Max "Blessed" Holloway. Volkanovski edged out the first two fights, but they were so close to call it warranted a third throwdown. As far as I'm concerned, these guys are 1-1. I scored the second fight for Holloway as did a lot of others, but our scorecards don't matter at the end of the night.
Volkanovski is arguably the most well-rounded fighter in the UFC. He's elite everywhere and his fight IQ is nothing short of genius. Volk needs a convincing victory over Holloway to solidify his legacy. If he can get it done, he will likely be called the best Featherweight to ever do it.
Holloway is one of the most entertaining personalities and fighters to ever compete in the UFC. Also, an elite combatant everywhere, Holloway has every tool he needs to become champion again. His wild pace and pinpoint boxing wreak havoc.
Both fighters are going to need a near perfect night to take home the strap. This fight is going to come down to fight IQ. Although Volk holds the edge there, I'm counting on Holloway to make the adjustments and show us the best "Blessed" we've seen to date. I'm greedy, and a trilogy isn't enough for me. I want to see 4. Holloway HAS to deal with the leg kicks for him to have a shot. Wishful thinking? Maybe. But I have faith in Max "Blessed" Holloway. Pick: Holloway via DEC
Israel Adesanya (-410) vs. Jared Cannonier (+330)
The showcase bout of the night sees the Middleweight King Israel "The Last Stylebender" Adesanya defend his hill against the surging Jared "The Killa Gorilla" Cannonier. Stylebender is desperately needing fresh meat, and Cannonier has some explosive weapons that could pose a threat to the champ.
Stylebender is a mastermind when it comes to distance and set ups. He baits his opponents with tricky faints and fits razor sharp strikes into the smallest of windows. His takedown defense is very good and if he's able to control the center of the cage he is just about unbeatable. The current knock on Stylebender is that he's been playing it too safe in his recent defenses. The consensus seems to be he needs an electrifying performance to keep his aura.
Cannonier is an absolute juggernaut. Great hands, heavy low kicks and knockout power has positioned him as a viable contender. I'm really glad to see Cannonier get his shot, and I hope he is able to put some things together to make this thing competitive.
I see Cannonier taking more chances than Stylebender's previous 2 opponents. He knows he can't wait around and let Izzy sharp shoot. If he can tie Izzy up and rough him up in the clinch, he may be able to land some of those devasting elbows. Cannonier is going to have to find a way to negate Izzy's speed advantage if he wants any shot of winning this.
I'm not convinced he will be able to. Cannonier goes forward and backwards, and I don't think he's quick enough to escape the traps Stylebender is going to set. I'm expecting Izzy to return to his finishing ways. Pick: Adesanya via TKO
For a more detailed breakdown of the fights and how to pick em, check out @pickinfightstom and @pickinwinnerskeith on Youtube!!