The UFC returns to the APEX in Las Vegas, Nevada with a card full of even matchups that is sure to keep the sports world entertained! Let's breakdown these very interesting fights and make some picks!
Michael Johnson (+195) vs. Jamie Mullarkey (-230)
The card is sparked in the lightweight division. The veteran Michael "The Menace" Johnson sets his sights on the up-and-coming Jamie Mullarkey. This fight is potentially a shoo-in for FOTN. Both guys are more than willing to plant their feet and swing until someone falls.
Johnson is an extremely experienced fighter with excellent hand speed and boxing. He cuts angles very well and when he decides to throw, he does so with bad intentions. If he can control the distance and be first in these exchanges, he has a good chance at landing something heavy that ends Mullarkey's night.
Mullarkey is a decently well-rounded fighter with heavy punches. He's willing to take one to give one, and if he can trap Johnson in the "phone booth", he has the pace and power to put "The Menace" out cold. This is almost surely going to be a slugfest.
This fight will be a war of attrition. Although Johnson will have a speed advantage, he tends to get reckless in the fray. Mullarkey will have to capitalize on those hectic exchanges. Even though Johnson has looked good as of late, I'm not confident that he has the durability at this point in his career to survive a firefight. Pick: Mullarkey via KO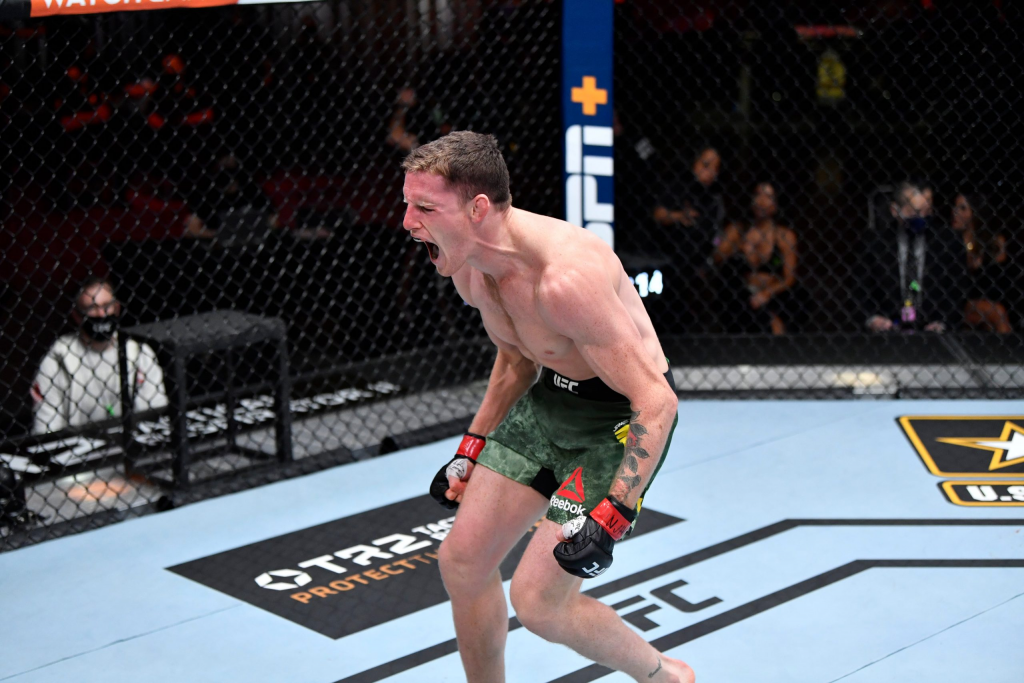 Cynthia Calvillo (EVEN) vs. Nina Nunes (EVEN)
The women of the flyweight division take center stage in the second bout. Cynthia Calvillo crosses paths with Nina "The Strina" Nunes. Both fighters are on losing streaks and desperately need a dub for the column.
Calvillo is a solid submission fighter with good pressure that she relies on to grind out her opponents. She creates scrambles and really hustles to try and secure dominant positions. Her striking is improving, but I only expect her to use it as a disguise to get the clinch.
Nunes is a very good striker. She throws crisp combinations and has good footwork. If she can maintain her distance and avoid grappling exchanges, she has a good opportunity to out point the less experienced striker in Calvillo.
Nunes's conditioning is going to have to be on point if she wants a chance. She struggles with top pressure grapplers and if she is not able to get back to her feet quickly and often, she is in for a long night. I expect the relentless pressure of Calvillo to wear Nunes down over the course of 15 minutes. I don't think Calvillo will get the sub, but she will be active enough on top to secure a decision. Pick: Calvillo via DEC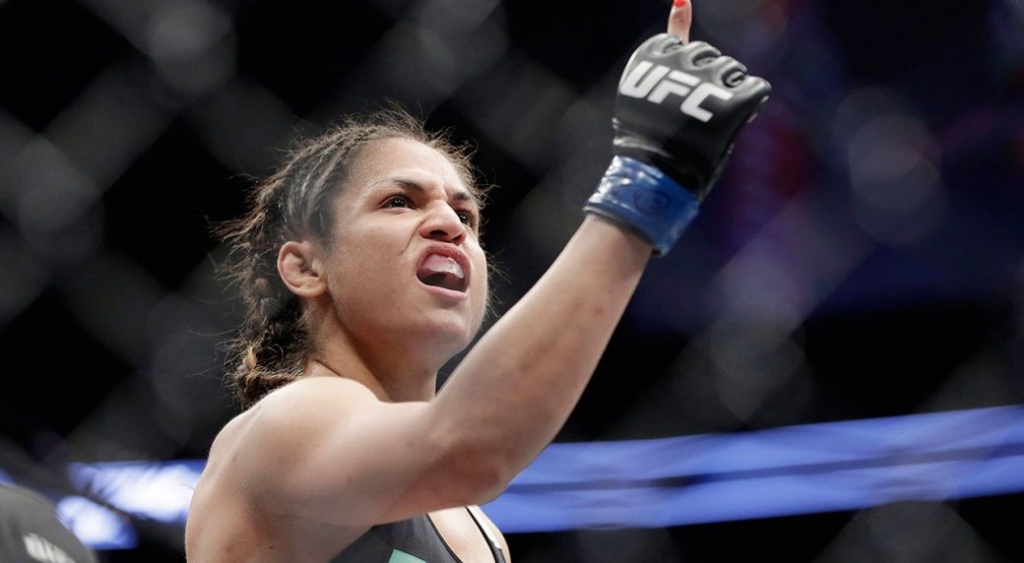 Jared Vanderra (-195) vs. Chase Sherman (+165)
The behemoths of the UFC enter the cage in the third fight of the night. Jared "The Mountain" Vanderra clashes with Chase "The Vanilla Gorilla" Sherman in a heavyweight showdown. Both fighters are on a losing skid and may very possibly get cut from the UFC if they lose.
This is going to be a sloppy fight. With all due respect to both combatants, the UFC's heavyweight division is very sparce. Outside of the top 5, the skillsets and talent absolutely plummet, and this fight is going to look more like a bar brawl than a professional MMA competition.
If Sherman has one advantage in this fight, it will likely be conditioning. Vanderra's wind was so bad in his last fight against Alexey Oleynik, he damn near submitted himself due to exhaustion. With that being said I do expect Vanderra to show up in better shape this time. Sherman has had a really rough go as of late and unfortunately for him, I expect it to continue. Pick: Vanderra via KO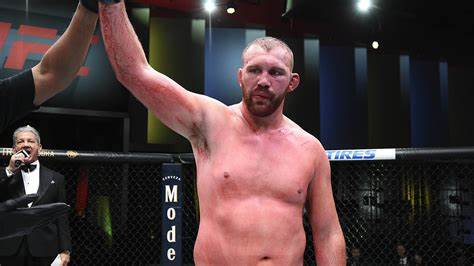 Douglas Silva De Anrade (+275) vs. Said Nurmagomedov (-330)
This is where the card starts to heat up in my opinion. The bantamweights' step into the octagon in a bout between Douglas Silva De Andrade and Said Nurmagomedov.
Andrade is a seasoned veteran with powerful striking and great durability. Nurmagomedov is a very creative striker with good submissions and scrambles. I see this fight being very competitive and entertaining for the fans.
Although Andrade is 37 years old, he has looked good in his last couple of fights and still possesses that killer instinct. 20 out of his 28 wins have come by way of KO, and if he is able to sting Nurmagomedov early he has a solid chance of closing the show. He is very much a live dog in this fight but in my opinion, he has to really come out of the gate guns blazing to have a shot.
Nurmagomedov has the potential to become a real contender at 135 if he can put it all together. He mixes up his strikes very well and sets traps for big offense. Though he likes to strike, he is Russian, and he totally has the grappling ability to make this a real clinic of MMA. I anticipate Nurmagomedov to blend his attacks more efficiently than Adrade and use his complete skillset to grind out a hard-fought win. Pick: Nurmagomedov via DEC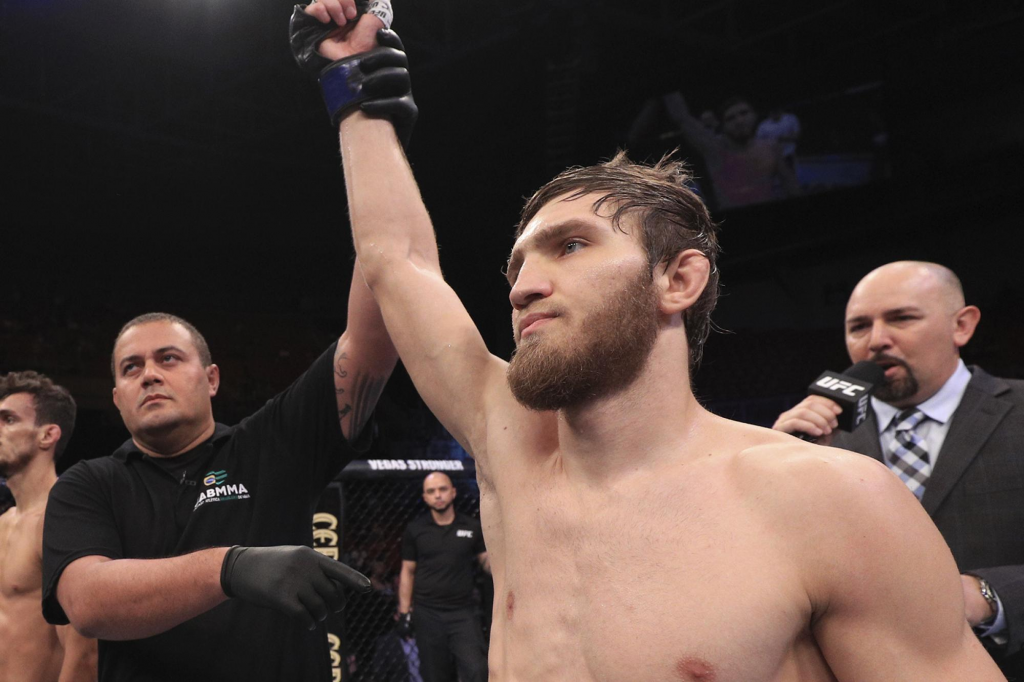 Caio Borralho (-225) vs. Armen Petrosyan (+190)
The co-main event of the night takes place in the middleweight division. Caio Borralho toes the line against Armen "Superman" Petrosyan to settle which new blood is a real threat at 185.
Petrosyan is a very skilled kickboxer who likes to meet in the middle and trade. He has solid takedown defense and absolutely nasty kicks. If he is able to manage distance throughout this fight and not get corralled by Borralho, he has a shot at landing something heavy to put Borralho on skates.
Borralho is a very promising addition to the 185 division. A well-rounded striker with more impressive grappling that allows him to be comfortable anywhere the fight goes. I won't be surprised if Borralho entertains Petrosyan on the feet and turns this thing into a real banger.
If this was a straight kickboxing match, I would give the edge to Petrosyan. But this is MMA, and Borralho has a more thorough skillset on top of his good striking. I expect him to keep it standing but with a lot of clinch work and dirty boxing. I also see Borralho keeping Petrosyan on the back foot. This will make it harder for Petrosyan to unleash his deadly kicks. Pick: Borralho via TKO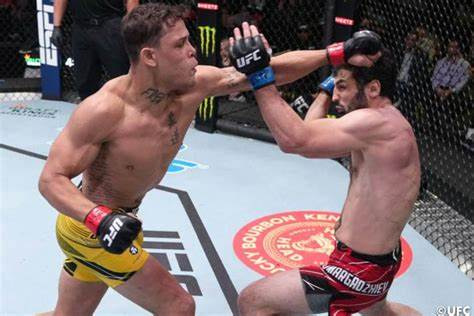 RDA (+180) vs. Rafael Fiziev (-210)
The main event takes place in the lightweight division. Future Hall of Famer Rafael Dos Anjos welcomes Rafael "Ataman" Fiziev to the big leagues in a fight that is going to either be a coming out party or a legend solidifying his worth.
RDA holds a huge advantage in experience as well as being a complete Mixed Martial Artist. He's extremely good everywhere the fight goes and has a plethora of Championship cage time. If he is able to drag this fight into the later rounds, he has all the skills to make this a brutal night for the surging Fiziev.
Fiziev is an excellent Muay Thai kickboxer. He has crazy power in every limb and has shown really solid sprawls and takedown defense. Being the younger and more athletic fighter, he will have a speed advantage and I expect him to try and capitalize on it early.
RDA is more than a live dog in this fight. He has shown time and time again over the years that he can switch up his gameplan mid fight and just outwork his opponents. RDA has a Muay Thai striking style as well. Although I don't think RDA is underestimating the skill of Fiziev, I do think he will be too willing to engage on the feet.
With the weight cut and all the miles on the odometer, I don't see RDA being able to stay out of danger long enough to implement his gameplan. I think this will be a huge showcase for the red hot Fiziev.
Pick: Fiziev via TKO