After a short break in the action, UFC returns to kickstart a 10-week run of events flooded with excellent matchups.
The UFC returns to the Apex on Saturday with a great card with some really interesting fights. The main event features 2 heavyweight goliaths seeking to climb the ranks in pursuit of title contention. Let's dive into the main card, odds and predictions for this barn burner!!
Alonzo Menifield (-160) vs. Askar Mozharov (+140)
The main card is kicked off in the Light Heavyweight division. Alonzo "Atomic" Menifield takes on Askar "No Mercy" Mozharov in a showdown between two powerful strikers. Menifield is a powerful kickboxer with veteran status in the UFC. Mozharov will be making his UFC debut and is surrounded with questions. He has been leap frogging from organization to organization, weight class to weight class. He also has a rather padded record. The validity of said record is up for debate as well after multiple outlets have reported on inconsistencies.
Menifield has been tested in his UFC tenure. He has nasty low kicks and heavy hands. Not enough is known about Mozharov to evaluate his skills. But he's definitely getting thrown to the wolves in my opinion. We're not sure why the odds are this close but maybe the oddsmakers know something we don't. I'm expecting a highlight reel finish in the 1st round. Pick: Menifield via KO
Ode Osbourne (-180) vs. Zarrukh Adashev (+155)
The second fight of the card showcases two up and coming Flyweight contenders. Ode "The Jamaican Sensation" Osbourne goes to war with Zarrukh "The Lion" Adashev. Both fighters are crisp strikers with good footwork. I expect this bout to stay on the feet the entire go.
The difference in this matchup in my opinion will be the length of Osbourne. Yielding an 8-inch reach advantage and an educated jab spells disaster for the shorter fighter Adashev. Although Adashev possesses the hand speed to catch Osbourne with a looping shot I don't see it happening. I expect Osbourne to control the center of the cage and pick Adashev apart. Pick: Osbourne via Decision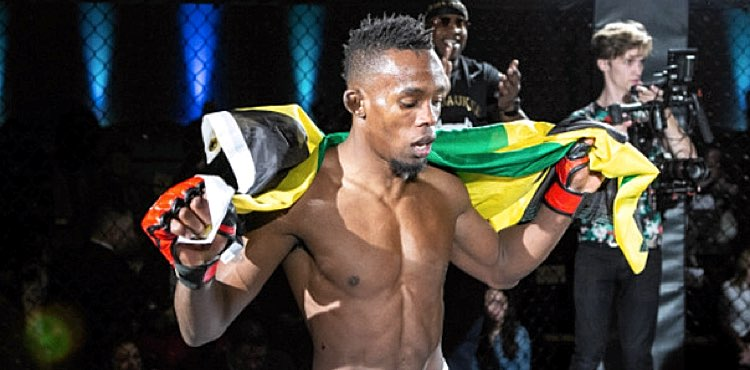 Karine Silva (-120) vs. Poliana Botelho (EVEN)
Next to take the stage are the Women's Flyweights. Karine "Killer" Silva hops in the octagon against Poliana Botelho in a match up with even money odds. Silva is an accomplished grappler with really sneaky submissions making her UFC debut. Botelho is a striker with 6 of her 8 wins coming by way of KO.
This fight will come down to whether or not Botelho gives up a bad position. She has the ability to strike with Silva but needs to avoid scrambles and keep her distance. Bothelo has made costly mistakes in previous fights that got her submitted. I'm counting on the prowess of Silva's grappling to take advantage of that. Pick: Silva via Submission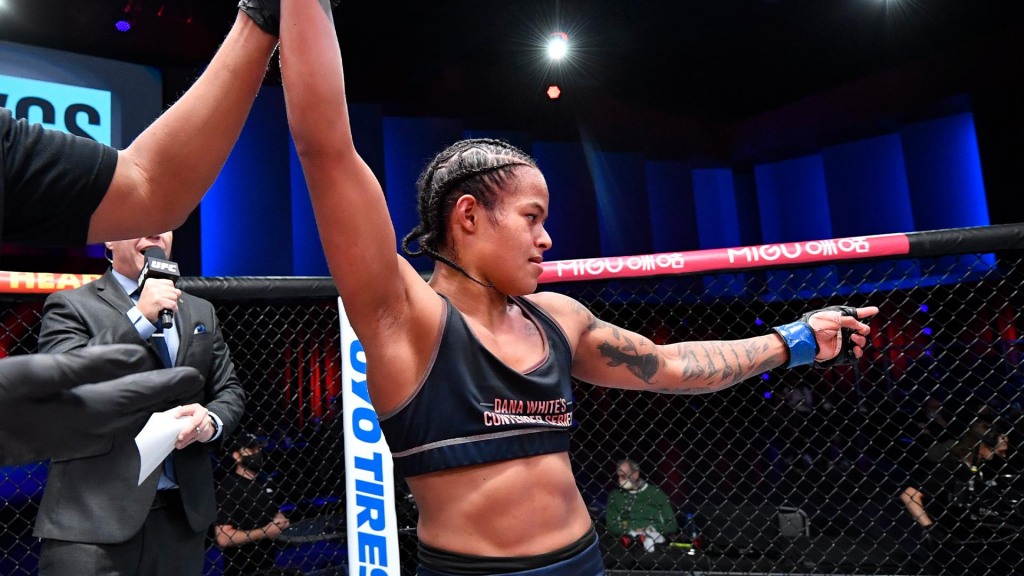 Mike Trizano (-210) vs. Lucas Almeida (+175)
The first of two Featherweight bouts, Mike "The Lone Wolf" Trizano locks horns with Lucas Almeida. Trizano is a decently well-rounded fighter with a good work rate. Almeida will be making his UFC debut as well as a huge jump in competition.
Almeida is somewhat of a wildman in the cage. With a 100% finish rate he relies on blitzes and explosion to get finishes. Trizano has to control the pace of this fight and avoid getting into a slug out. I don't see Trizano having anything dangerous enough to keep this from happening. I really expect Almeida to make a huge statement in his debut and drop some jaws. Pick: Almeida via TKO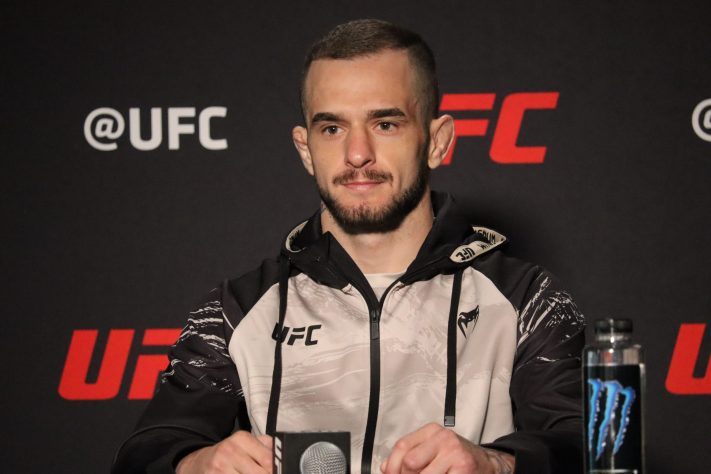 Movsar Evloev (-410) vs. Dan Ige (+310)
In the Co-main event, we see fan favorite Dan "50k" Ige try to fend off the undefeated prospect Movsar Evloev. Ige is an excellent boxer with great combinations. Ige excels when he attacks first and gets out with his fast feet. Evloev is an up-and-coming Russian juggernaut. He has outstanding takedowns and top control. This will be a huge jump in competition for the young grappler.
The veteran Ige is the biggest underdog on the main card. As much of a fan as I am of 50K, I believe the oddsmakers are correct on this one. Styles make fights, and this is a terrible matchup for Ige. Evloev has the mauling grappling style that you would expect from an undefeated Russian fighter. Unfortunately, it seems to me that the UFC is using Ige to catapult Evloev to the top of the division. I'll be hoping that 50K can land but I anticipate him spending the whole fight on his back. Pick: Evloev via Decision
Alexander Volkov (-155) vs. Jairzinho Rozenstruik (+135)
The main event of the evening includes two behemoths. Alexander "Drago" Volkov throws down with Jairzinho "Bigi Boy" Rozenstruik in the Heavyweight division. Both these giants are expert strikers with mountains of experience. Volkov being a skyscraper at 6'7″ has a clear reach advantage and Rozenstruik has a solid power advantage.
This showdown will come down to who can implement their skillset more efficiently. Volkov has excellent teep kicks and will have avoid getting his back up against the cage. Rozenstruik is really going to have to take some chances and fight outside of his comfort zone to get this done. If he chooses to linger on the outside against the taller Volkov it's going to be a long night for him.
I don't see Rozenstruik pushing the pace early in the fight. This will allow Volkov to bank some early rounds. Rozenstruik's patience will be his downfall and I expect him to start making desperate decisions in the later rounds. Volkov weighed in at 256.5 and I really think his hands will be heavier than we've seen in the past. I think Drago gets it done with a straight right in the later rounds. Pick: Volkov via KO
For advice on bets and parlays checkout @pickinfightstom and @pickinwinnerskeith and watch their full card breakdown below!