Here are three players to pick up via Waivers ahead of Week 10.
Marvin Jones Jr, WR, Jacksonville Jaguars
Rostered in 22% of ESPN Fantasy Football Leagues
Marvin Jones Jr has had a pretty decent season in his second year as a Jaguar.
The Veteran receiver has tallied 313 yards on 27 receptions, and he is averaging just under six targets a game. Last week against the Las Vegas Raiders, Jones Jr caught five of his six targets for 48 yards en route to a 9.8 PPR performance. Jones' performance last week was pretty similar to the overall season he's been having; he has had at least four catches and six targets in five games this year.
The knock on Jones, however, is his lack of red zone targets which is a huge factor to him having only one touchdown this season. Overall, Jones can be a consistent piece off your bench and could be a solid "spot start" option when the Jags take on the Chiefs in Week 10.
Mecole Hardman, WR, Kansas City Chiefs
Rostered in 36.1% of ESPN Fantasy Football Leagues.
Mecole Hardman has had an exciting past couple of weeks. In his last three games, Hardman has tallied up an unbelievable 61.1 Fantasy points including a 19.9 performance in week nine against the Titans.
This stretch is surprising because prior to Week Six, Hardman only amounted 32.7 points with one point performances in Weeks Three and Four. The question with Hardman is if he can still produce without getting touchdowns every game. That is obviously the question with every receiver, but Hardman is a prime example. For instance, in Hardman's 28 point Week Seven performance, he only caught four passes for 32 yards; however, Hardman scored once through the air and twice on the ground.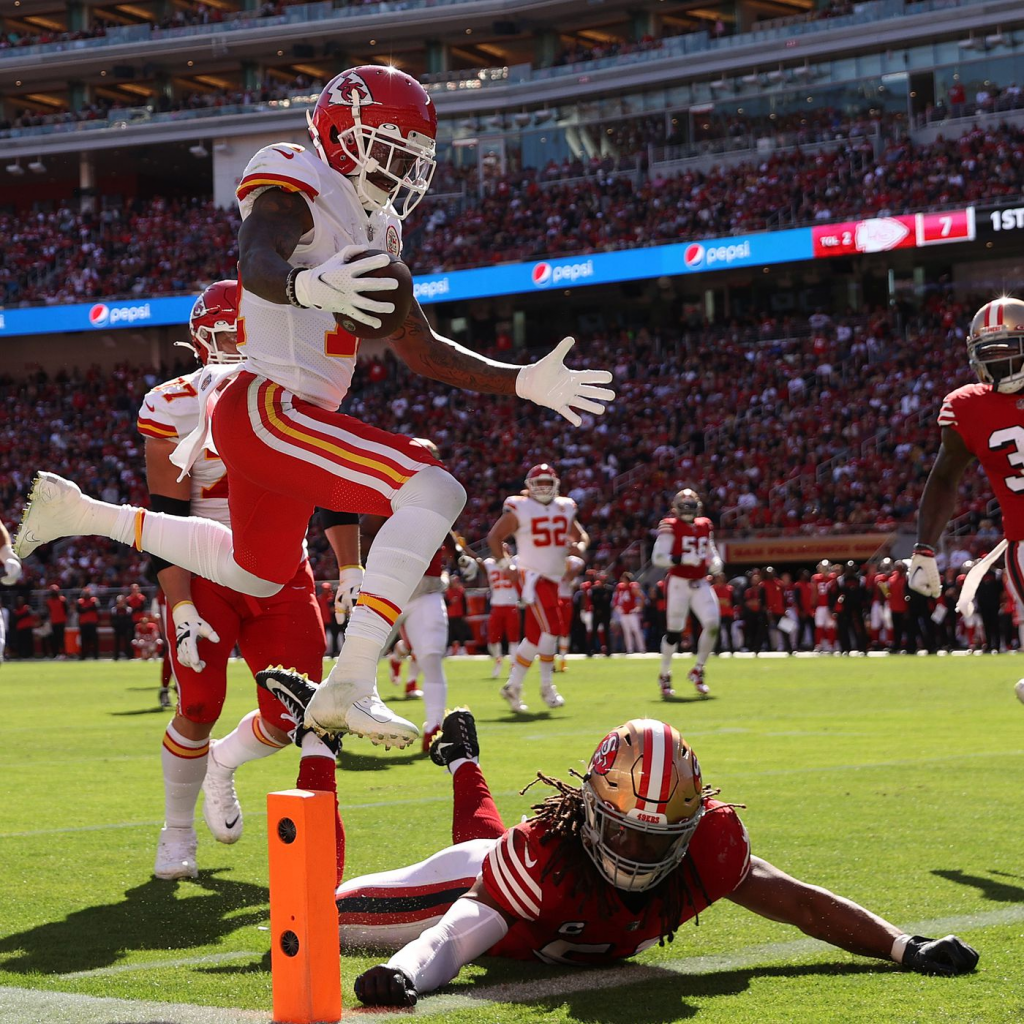 It's hard to conclude what the rest of the season will hold for the speedy receiver out of Georgia, but we know that Hardman's recent stretch has brought him up to Patrick Mahomes's third option behind Juju Smith-Schuster and Travis Kelce. In an offense that passes as much as the Chiefs, look for Hardman to be involved once again when the Chiefs take on the Jaguars.
Jeff Wilson Jr, RB, Miami Dolphins
Rostered in 44.7% of ESPN Fantasy Football Leagues.
Jeff Wilson Jr was traded to the Dolphins from the 49ers right before the end of the NFL Trade Deadline. This trade is huge for both Wilson's fantasy production and the Dolphins' offense.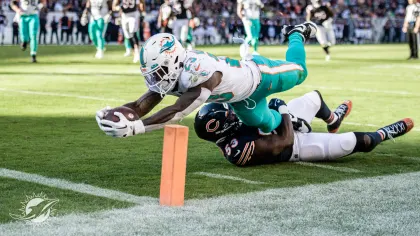 Wilson was involved right away in the Dolphins Week Nine win against the Bears, rushing for 51 yards and scoring a touchdown through the air. Wilson will join his former teammate Raheem Mostert in the Dolphins backfield; and though that may hinder their fantasy production, there is a high chance that both Mostert and Wilson see opportunities on the ground and through the air going forward.
Another inviting piece of info for Wilson was his nine carries against the Bears, and based on the fact that he was playing without knowledge of the entire playbook, more carries will be in store for him when the Dolphins take on the Browns in San Francisco.