The CEO of DuckDuckGo Gabriel Weinberg has decided to stand with Ukraine.
From now on, they will be updating their search results to "down-rank" sites associated with "Russian disinformation."
DuckDuckGo has taken a page out of Google's book by beginning to remove websites that don't fit the mainstream narrative.
Even though DuckDuckGo is one of the more private search engines out there, some options haven't yet bent to the mob.
Let's look at some alternatives.
Brave Search Engine
Brave is already known for being an ad-blocking, privacy mode juggernaut. In recent years, they've added video conferencing as an alternative to Zoom.
With Brave playlists, you can download audio and video streams to listen to and watch offline in the Browser.
Now Brave has taken a step in the search engine arena by adding Brave Search. Available on mobile and desktop, Brave Search doesn't track you or your searches. 
Not a fan of the Brave Browser? No problem. Brave Search can be used on Chrome, Edge, Firefox, and more.
The search results are independent and do not rely on big tech to query them. DuckDuckGo queries searches from over 400 sources including Yahoo! Search and Bing. Brave Search's index is built-from-scratch and isn't bound to big tech.
Instead of using algorithms or secret methods that censor results, Brave Search relies on the people. Anonymous community contributions help refine the results and rank the good searches from the propaganda sites.
Searx
Searx is an open-source search engine that indexes result from dozens of search engines at the same time.
The private service uses dozens of indexes from different Searx users. Each of these users has multiple sources and different search results.
If you wanted to, you could even create your instance and set it up as a private search engine.
After entering a new search, Searx will show the results and includes the names of all the search engines they found the link from.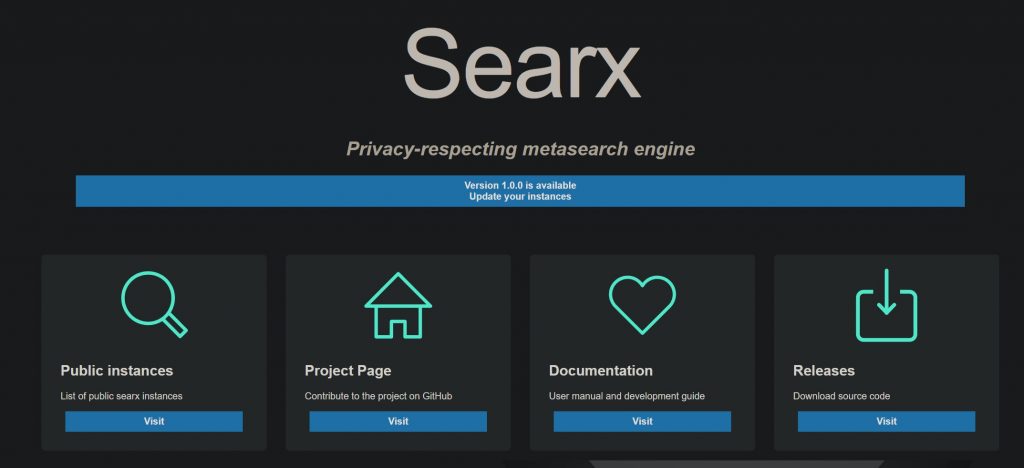 You can also adjust the settings to choose which sources to include links from, and which ones to delete.
Searx also is very good at finding links that don't show up in the curated results of Google and other search engines.
This search engine does not use ads or tracking like most search services, so your private data is not forwarded to third parties looking to make money off it.
Gibiru Search
Launched in 2009, Gibiru is another private service like DuckDuckGo.
The private search engine Gibiru sets itself apart from other search engines because it uses 256-bit AES encryption to get search results.
AES (Advanced Encryption Standard) encryption is the process of concealing data using an algorithm.
256 bits is the largest AES key length size, as well as its most complex. It is also the most difficult to crack.
Gibiru sorts its results into two columns: "all results" and "censored content." All results will show Gibiru's complete index, and censored content will include all the links that are filtered from the mainstream search engines.
The development team behind Gibiru takes privacy to heart; there is hardly any information about who is on their team.
Gibiru is also available on Apple and Android.
Wrapping Up
Considering how easy it is for entire governments and companies to switch up their grift, it's important to be as private as possible when surfing the web.
Keep your VPN handy any time you open a browser. If possible, use different operating systems like Linux and Tails on your computer. Tails will delete all traces of activity once it's shut down.
And if you need to research things controversial, consider using some search engines on the Dark Web.