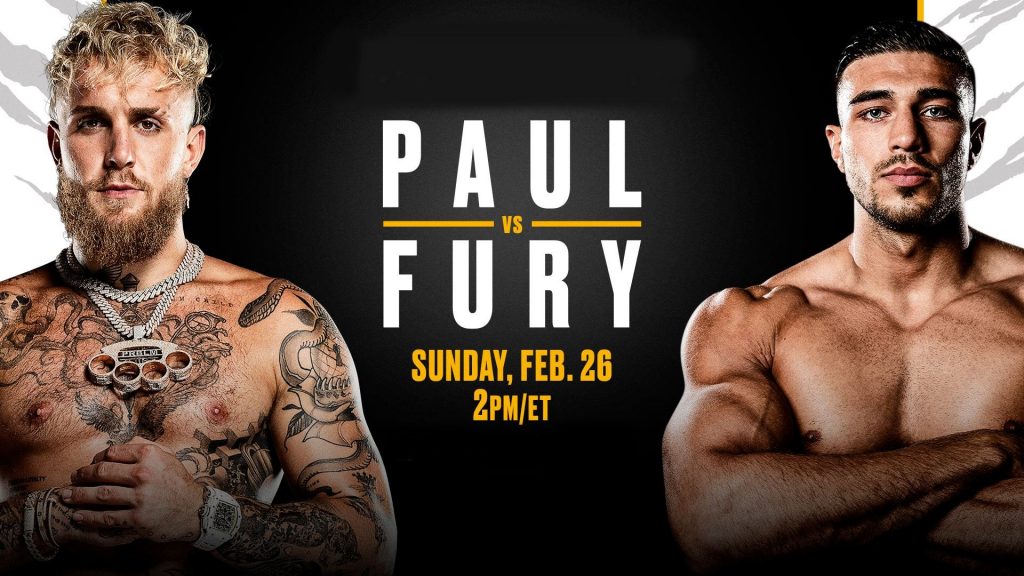 Tonight, in Saudi Arabia, "The Problem Child" and "TNT" clash for The Clown World Boxing Championship.
The Problem Child
For what it's worth, the campaign of Jake Paul to transform from a Disney kid into a boxer deserves some respect. As obnoxious and off-putting as Jake Paul seems, he has an undeniable dedication and tenacity.
Although his path to a 6-0 record has been against retired MMA fighters, including a one Ben Askren who couldn't punch a hole in a paper bag, he has developed some legitimate amateur skill in a short amount of time. Tonight, he finally toes the line against a pure boxer who is equally spry and able.
TNT
Tommy Fury comes from a long line of pugilists. His brother is in fact the "Gypsy King". And his father Big John Fury was a well renowned bare-knuckle boxer in his day. Tommy Fury has an 11-1 amateur record and an 8-0 professional record.
In my opinion his amateur record is the highlight of his career. His professional adventure has been against absolute CANS. Fury's opponents to date have a disgusting combined record of 16 wins and 215 losses! With that being said, Fury does possess legitimate boxing skills you would expect from a lifetime of training.
Paths to Victory
Jake Paul can punch. He has serious pop on his punches and has the ability to lure people into that overhand right. It's not technical, it's not pretty, but it can be effective and devastating. The Problem Child is pretty flat footed and doesn't have very good defense with his lead hand.
Although he has made real progress, he still has the skill set of someone who took up boxing later in life. Lacking the fluidity and footwork that comes from learning fundamentals as a youth. For him to get this done, Paul is going to have to make it an ugly brawl. He needs to get inside and come over the top to land that hammer.
Fury is most certainly the more technically sound fighter. He has good footwork and a solid jab. Although his cardio is in question, he has shown the ability to string together combinations and exit the pocket. He does have a tendency to keep his lead hand low and that might be Paul's opening. This could be an easy night for Fury if he relies on fundamentals.
TNT needs to take the center of the ring, keep his back off the ropes and take Paul to Jab City. His footwork is by far his biggest advantage. Accompanied by a reach advantage, he could easily batter Paul with jabs and cut angles. Fury also has a great right hook to the body. Look for him to land that off the jab if he can get Paul on his backfoot.
Who Knows?
This is Tommy Fury's fight to lose. His lineage as well as his career choice is on the line. If Paul loses, nobody is going to care that much. If Fury fumbles, he might very well be banished from the Gypsy Kingdom.
The caveat that could lead to Paul walking away the victor is the limelight. All the pressure is on Fury and we're not sure how he will react. For the first time in his professional career, Tommy Fury will be fighting an opponent who ACTUALLY wants to win. Not just some sacrificial lamb to build a record.
At the end of the day, Tommy is in fact a Fury. And his fundamentals will allow him to cash in rather effortlessly if he stays disciplined. But if Paul can lure him into a dog fight, he does have the punching power to embarrass Gypsy Jr.