When it comes to entertainment, sex sells. Movies, television, music, and even social media thots rely heavily on appealing to the thirsty primal instincts of the masses. As a consumer society, we tend to indulge in the excitement we fail to create in our own lives.
Firmly grasping onto the spectacles these platforms force-feed us. This doesn't just affect the suburban housewife binge-watching "The Bachelor". Nor the single middle-aged basement dweller eager to drool over an IG model. It also baits the avid sports fan like myself who likes it when competition becomes controversial. In the combat sports world, a well-marketed rivalry can turn an ordinary fight card into a record-breaking PPV.
This Saturday's main event between Colby "Chaos" Covington and Jorge "Gamebred" Masvidal at UFC 272 has all the fixings to make what the great Khabib Nurmagomedov would call a "big drama show".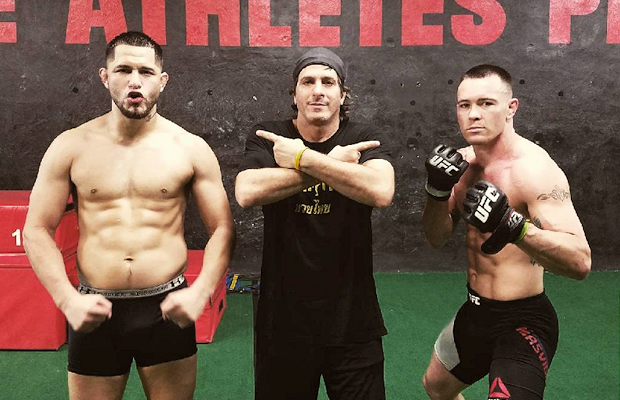 The History
The feud between Covington and Masvidal has a lot of history. Earlier in both of their respected careers, these two were nearly inseparable. They were roommates, training partners at American Top Team, and would also corner each other during fights. Throughout the years they developed a bond that only people who have trained together in combat sports understand.
On a daily basis, they would be trying to break each other's will. Trying to catapult their attributes to the level necessary to compete with the best in the world. Sweat, blood, and tears shared on the mat can turn mere counterparts into family. The mutual friendship between the two was often on display earlier during their climbs in the UFC.
The Heel Turn
Colby Covington came into the UFC a seasoned wrestler with grit and a work rate challenged by very few. He climbed the ranks by beating the tough competition. Overwhelming opponents with his pace and grappling. He was quiet, consistent, and a nightmare match-up for other welterweights. There was one problem, he wasn't marketable.
After a four-fight win streak and prior to a match-up with the legendary Demian Maia, he was notified that win, lose or draw he would be cut from the UFC. The brass wasn't a fan of his style. Without a gimmick to lean on he wasn't a marquee opportunity for business. With this information, Colby made a decision. After a dominant win over Maia in his home country of Brazil, Covington cut a post-fight promo that led to an avalanche of headlines.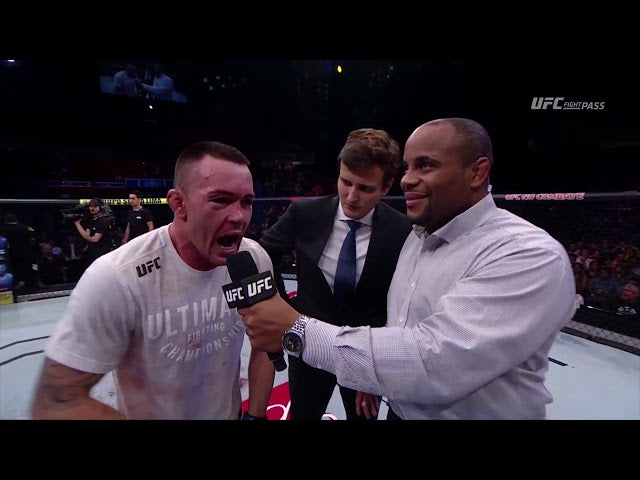 Covington's decision not only saved his career in the UFC. It snowballed into a character that made him a household name. Unapologetic trash talk, cheesy vibrato, and MAGA hats led him to be a heel that casual fans love to hate. His hard sell was off-putting not only to spectators. But also, to teammates and his former partner in crime Jorge Masvidal.
Gamebred
Jorge Masvidal is a real veteran being a professional since 2003. He's competed in almost every relevant organization to exist. Clever stand-up, good take-down defense and a higher-than-average fight IQ have kept him in the rankings for a long time. He gained a tsunami of mainstream popularity after executing the fastest knockout in UFC history. A flying knee that sent an unexpecting Ben Askren into the fucking spirit realm. The performance finally solidified Gambred as a certified showstopper.
The Fallout
The cookie started to crumble between the two after Covington's "character" started to come into question. According to Masvidal and other teammates at American Top Team, Covington's in-cage persona started to go to his head. Additionally, Masvidal accused Covington of burning a bridge by failing to pay a mutual coach after a fight.
The insults began to fly between the two, with Covington going no holds barred. Covington hurled allegations at Masvidal for being a dead-beat dad and an abusive partner to his ex. In a recent heated interview with the most ignorant Stephen A. Smith, Masvidal and Covington had a vicious back and forth aiding to the interest in UFC 272.
Controversy over Competition
The fervor surrounding the main event at UFC 272 is a clear example of why controversy sells better than the competition. The die-hard fans like myself still respect the purity of high-level matchmaking. But in order to sell an event to the casual fan, drama and storylines are a necessity.
A combination of an interesting style clash and a backstory with plenty of drama makes an extremely marketable event. Accompanied by a solid under-card, UFC 272 has the potential to steal the night. Die-hards and casuals alike will be tuning in to witness who walks away with ultimate bragging rights.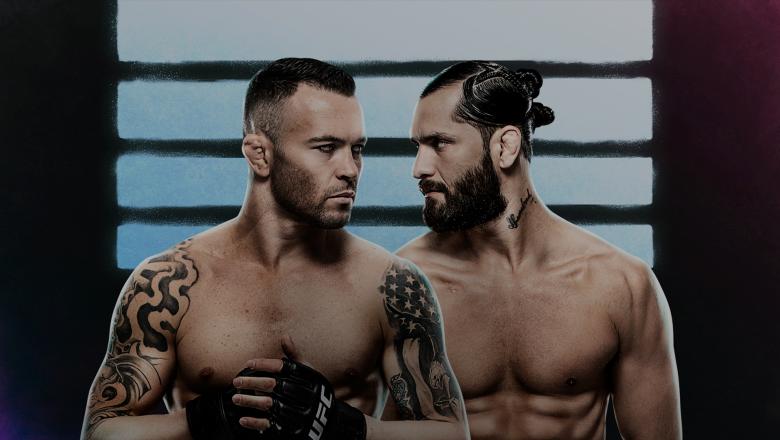 Prediction
If you follow MMA you have a pretty solid idea of the intentions of both fighters. Covington is going to try to use combinations to open up opportunities for the take-down. I expect Covington to try to initiate clinches against the cage and use his chain wrestling to drag Masvidal into the deep end.
Masvidal will likely try to keep the center of the octagon and wait to counter. I don't see Masvidal throwing a lot of kicks due to the risk of being taken down. Masvidal's best bet at success is catching Covington trying to shoot or on the break after a stuffed take-down.
On paper Covington seems to have the advantage. Masvidal is a grizzled vet with plenty of fight-ending tricks up his sleeve. I'm going to pick with my heart on this one. I'm taking the +245 underdog in Jorge Masvidal via KO.