Hackers have focused most of their time and effort on creating malware for Windows machines because they make up many users. However, more users are moving toward Macs, and cybercriminals are increasingly focusing their efforts on Apple.
It is sometimes said that Apple products are nearly immune to viruses and malware, but unfortunately, that isn't true. All Mac products, from MacBooks to Mac Minis can all be affected by viruses and malware.
In this blog, we will look at some of the threats that target Apple devices specifically, and some ways to protect your Mac device.
What Type of Viruses Can Macs Get?
Most if not all the threats that can affect Windows users can affect Mac users. One of the rising threats on a Mac is ransomware.
Ransomware is a form of malware that encrypts a user's files. The hacker will then demand payment, usually in the form of Bitcoin to restore access to users' data. Specific instructions will then be sent to the user on how to pay to free their files. Usually, paying the fee resolves nothing.
Mac devices have an annoying time with adware. Adware will take over a machine, spamming it with endless ads and pop-ups that can harm your device, track you, and slow down overall performance. Some adware can work with spyware, a type of software that can spy and record anything someone does online.
If an unsuspecting user clicks on a pop-up ad generated from adware, they could be led to a malicious site that installs spyware without them knowing.
Apple devices also deal with a lot of Trojan horses. A trojan horse is a kind of malware that finds its way onto Macs by pretending to be harmless or even helpful. Meanwhile, in the background, the Trojan is working to steal data, or install malware onto the device without the user knowing.
These types of threats are hidden throughout the App Store. There are thousands of free apps that may offer "free" virus scans or browser extensions that block ads, but they rarely include the services that are promised.
Phishing attempts occur very frequently with Mac users. Phishing is a type of online scam where hackers impersonate legitimate organizations via email, text message, or other means to steal sensitive information. Like Trojan horses, hackers will use apps and sketchy browser extensions to try to trick unsuspecting Mac users into clicking a website or downloading a file.
How Can I Keep My Mac Protected?
Before we break down some troubleshooting steps, there are some basic things to look for if you think your Mac may be infected. The biggest indicator is slower performance. Your Mac – or specific apps – will start to run unusually slow.
An influx of ads and pop-ups may start to appear, especially on sites that don't usually have a lot of ads. You may also notice apps or other tools have been downloaded on your machine without your permission.
If you are noticing unwanted apps or tools, the next place to check is your hard drive space. Your Mac may not have the space available to run trusted programs.
To protect yourself from these threats, download apps from official sources. By default, Mac's security and privacy preferences are set to allow apps from the App Store and identified developers. For additional security, you can choose to allow only apps from the App Store.
To do this, go to System Preferences, then click Security & Privacy, then General. Click the lock icon and enter your password to make changes. Select App Store under the header "Allow apps downloaded from".
A key to avoiding viruses and other potential malware is to keep your Mac up to date. macOS updates contain security patches that can safeguard against current and future threats.
Be sure to treat emails and downloads with caution. Avoid opening unknown attachments to avoid falling victim to a phishing attack. Do not download any files whose source may be questionable.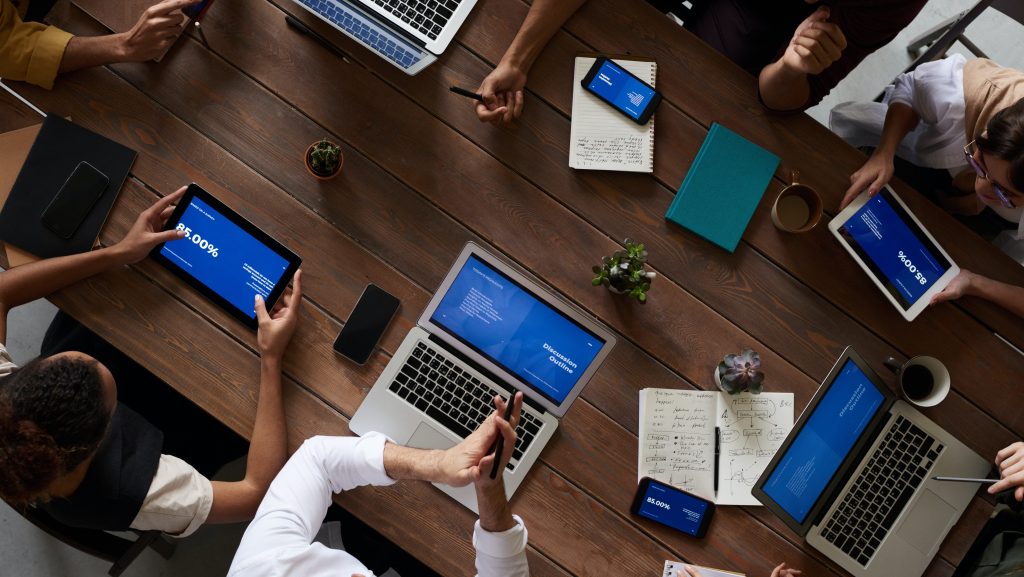 Wrapping Up
It's worth noting that Macs have built-in security measures, such as a firewall to block potential attacks. Apple uses a program called XProtect, which sits on your Mac, and every time you download a new application, it checks that nothing that is downloaded has the potential for malware.
Apple also includes the Malware Removal Tool (MRT) in macOS to automatically remove malware that has worked its way into your system files.
Apple's Gatekeeper software blocks apps created by malware developers and verifies that apps have not been tampered with.
These built-in tools are a great first line of defense for generic threats, but you must monitor the different files and apps that come across your Mac daily. Take the time to purge unused apps and delete unnecessary files.
Hackers like going after Mac users specifically because many scams can be packaged in third-party apps. Users will often trade convenience for safety when it comes to their Mac and will download apps that open the door to all types of viruses.