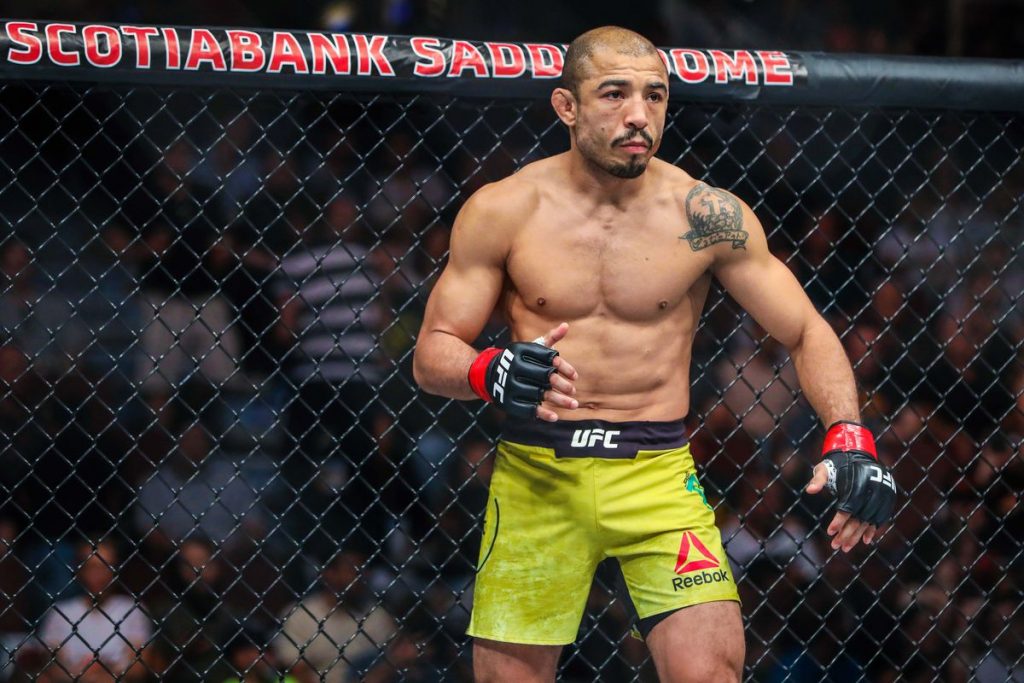 The once upon a time UFC Featherweight King is likely off to test the "Sweet Science".
Jose Aldo, without any argument is one of the greatest mixed martial artists to ever compete. He was untouchable in his ferocious run atop the Featherweight division. Accruing 7 title defenses and a laundry list of highlights, Aldo was THE staple that held together the 145 division for over a decade.
Aldo was boasting an 18-fight win streak prior to the infamous step back left cross that Conor McGregor executed at UFC 194. Only needing "tirteen" seconds to end one of the most dominant runs in combat sports history. Although it was a bitter setback, the Brazilian marauder continued to compete at the highest level.
Aldo went 6-6 in his last 12 fights while only losing to the absolute cream of the crop. The sport had caught up to him, but he was able to stay dangerous and competitive till the end. He lost his last fight in the UFC to Merab Dvalishvili at UFC 278 last August. Getting out wrestled and controlled in a decently competitive fight.
Still Hungry
Though we thought Jose had hung up his gloves for good, we might see him transition to boxing for a possible resurgence. In a recent interview with Anatoliy Sulyanov, the founder of Hardcore FC, he mentioned with near certainty that Jose Aldo would be competing in March 2023.
Speaking to Telecom Asia Sulyanov said, "On March 18th there will be a big Hardcore Boxing event in Dubai,". "I'm not going to tell you the names yet, but José Aldo and most likely even Sergey "Crusher" Kovalev will be on the card. Aldo will fight with 99.9 percent probability; we're negotiating with Sergey now."
Too Late?
As a lifetime Aldo fan, I would like to see this come to fruition. Jose still has a lot of gas in the tank. He was always leaps ahead of most of his competition in the boxing department. After his loss to Petr Yan, Aldo started to forge his boxing prowess even more rigorously with the Brazilian Navy. This is unlikely to be one of those too common scenarios where an old fighter doesn't know when to walk away. Aldo still has something to prove. And an adventure into the boxing ring might be the chapter he needs to end his career on his terms.