The Prospect
Kayla Harrison has firmly positioned herself as one of the most dominant fighters in MMA. The two-time Olympic Gold Medalist in Judo made her professional MMA debut at PFL 2 on June 21, 2018. She ran through a helpless Brittney Elkin in the first round by armbar.
In the last three years she has racked up a flawless record of 12-0 with 10 finishes and 2 decisions. Though the competition in PFL is nowhere near the level of promotions like Bellator and the UFC, the potential is undeniable.
The ferocity of her performances quickly gained notice. She entered "restricted" free agency at the end of October 2021 as the two-time PFL Women's Lightweight Champion. She is currently tied for the No. 7 spot in the women's pound for pound rankings by ESPN.
The Buzz
The terms of her restricted free agency were agreed on in her prior contract. She was able to negotiate with other promotions, but PFL has the opportunity to match any competing offers. If they did, Harrison would have to re-sign.
Upon exploring, speculation in the sports world started to swirl. Potential match ups in competing organizations started to make the headlines. During her search she received offers from both the UFC and Bellator. Tuesday during an interview on Sportscenter, Harrison said "Ultimately, the PFL had the right to match any contract I received." Adding "They stepped up in a big way."
According to Harrison the offer the UFC made was good but weaker than the offer from Bellator.
At one point during negotiations, she was completely expecting to sign to Bellator. Even anticipating fighting Chris Cyborg as early as next month.
Cyborg is absolutely one of the best female fighters to ever compete. This jump in competition would have been the ultimate inferno for Harrison to prove she is worthy of all the hype.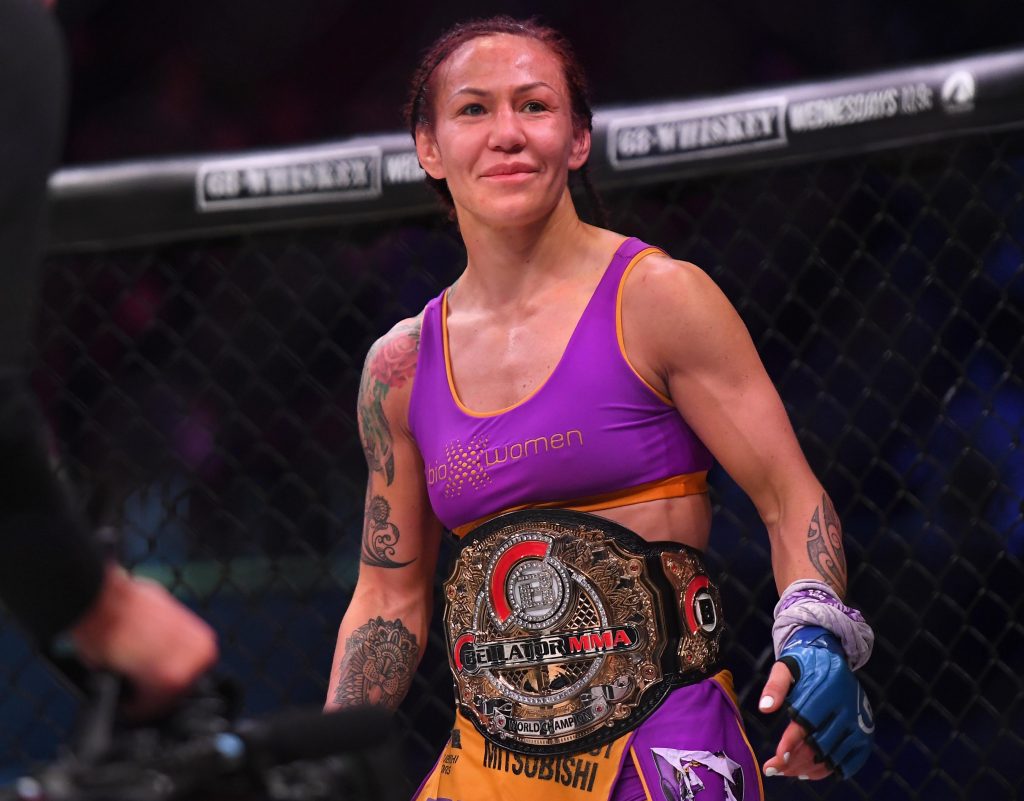 Is it justified?
As I stated earlier, the competition in PFL's women's divisions is nowhere near that of Bellator or UFC. Kayla Harrison has acknowledged this herself.
Regarding the criticism of thin competition Harrison said, "On one hand, I don't disagree. I get it. They want to see me fight the top dogs. I want to fight the top dogs. I'm not running from anybody, I'm not hiding from anybody. I'm more than happy to fight anyone, anywhere, at any time. I'm ready to be the greatest."
Despite the lack of competition, the expectation for her to be one of the greatest one day is warranted. So much so that the contract she was able to secure is the best in MMA. In other words, Kayla Harrison GOT THE BAG.
The Contract
In an interview with Marc Raimondi of ESPN on Wednesday, Harrison revealed what details of her groundbreaking contract she legally could. The new contract has made Harrison the highest paid female fighter in MMA.
We're talking 7 figures per fight. This includes guaranteed money EVEN if she doesn't fight. PFL has so much faith in her stock that they are making it rain to keep the marquee name on board with the promotion.
Along with the big money, PFL brass assured Harrison that they were adamantly trying to acquire bigger names. With Cyborg possibly approaching free agency, the potential for a blockbuster under PFL's banner is well within range. They also told her they are willing to cross promote and allow her to participate in the super-fights we're drooling to see.
Well Played PFL
PFL has a competition model that differs from other promotions. They have a "season" in which fighters compete in a bracket style tournament. Climaxing with a Championship fight between the surviving 2 fighters in each division. The winner of the PFL tournament wins 1 million dollars.
Harrison will almost certainly win the 2022 tournament. She will also receive 7 figures for each of the elimination fights leading up to it. With so much talk of underpaid fighters in MMA, this is an excellent way to bait some of the biggest names in the sport to come on board.
This model gives PFL the opportunity to secure names like Cyborg and maybe even Amande Nunes once they enter free agency. Then, they could hold these much-anticipated Super-Fights under their banner. Nunes and Harrison are former training partners at ATT. It's a short-term gamble with the possibility of a long-term jackpot.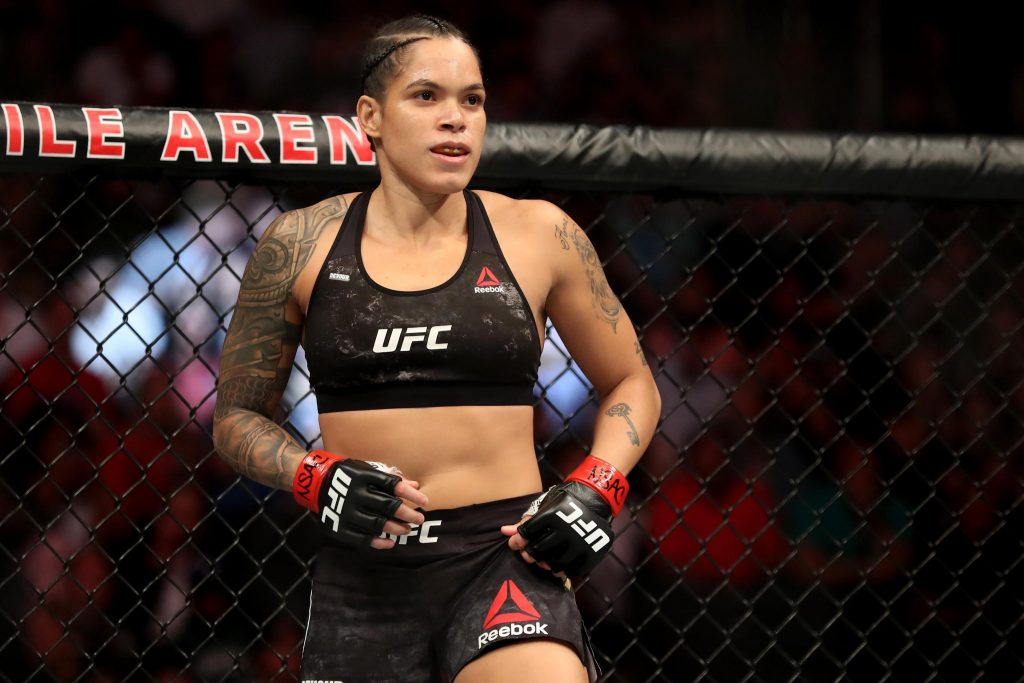 All Abord the Harrison Hype Train
Kayla Harrison has all the traits needed to be the best in the world. She is a 2-time Olympic Gold Medalist with the highest-level grappling in MMA. Her athleticism is unmatched, and she also has a significant size advantage over the likes of Nunes and Cyborg.
Along with all these talents, she is extremely marketable. She speaks well, can cut a promo and is a shining example of intestinal fortitude.
Being an outspoken victim of sexual abuse, Harrison has a foundation that offers resources to children who have been abused. At 16, Harrison revealed that she was been being sexually abused by her Judo coach Dan Doyle. Criminal charges were pressed, and the coach was sentenced to 10 years in prison.
I'm rooting for her, and I hope we get to see Harrison catapult the PFL into a top tier promotion.