How ya doing, Men of Order? This is Keith from PickinWinners.Org, clocking in to provide you with some of my favorite picks across the NFL slate for this week. I've also got a teaser (and what that means, for anyone new to this) that I feel really good about. Keep in mind, none of these are guarantees, so bet responsibly!
PickinWinners.Org provides consistent betting picks across the major sports, and some niche ones including golf, MMA, and professional lacrosse. I hit on my massive UFC parlay that paid out! Check out our site and our YouTube channel for more great content!
There are some great opportunities across the NFL slate going into week 4 of the season. Here are the picks I feel most confident about, and why.
Tennessee Titans -6.5 – New York Jets +6.5 (over/under: 44.5)
This is my favorite pick of the week. Some may even call it a lock.
You're going to want to lock the Titans spread -6.5 in as soon as possible, before the Sunday morning bettors flock to it in mass and shift the line, because it is beautiful. The Tennessee Titans probably won't have their best targets on the field for Ryan Tannehill, as AJ Brown and Julio Jones didn't practice Thursday, but that should not worry anyone in the slightest. They still rank third in the league in rushing, all thanks to Derrick Henry and a mid-tier offensive line.
Expect Mike Vrabel and the rest of the Titans coaching staff to lean on him heavily Sunday, especially because the Jets defense has given up 333 rushing yards and 5 rushing touchdowns across 3 games. This matchup favors Derrick Henry heavily. Not to state the obvious, but the Jets offense is abysmal. Jets rookie quarterback Zach Wilson only has 2 touchdowns, compared to a whopping 7 interceptions. As a team, they've only posted 240 rushing yards (Derrick Henry has 353). The Titans will easily cover the spread at -6.5, meaning they have to win by 7 or more points.
Kansas City Chiefs -7 – Philadelphia Eagles +7 (over/under: 54.5)
I'm rolling with the Over as my pick here. Some of you might be saying "The Eagles stink, this game is going to be a one-sided blowout! Why is he taking the Over? Why not the spread?" Allow me to present you with my logic. The Chiefs are awful against the spread, 1-11-1 over their last 13 games to be precise. This means they can not cover. I never touch the Chiefs spread for that reason. Their defense tends to take their foot off the gas at times and allow opposing teams into close games. Their offense, on the other hand, is still firing on all cylinders, and currently ranks 5th in average points scored per game this season, with an average of 30.7.
The most important factor in this equation is that this is a fired up, 1-3, bottom of their division Chiefs team. Patrick Mahomes is going to look to make a statement on offense this week and put up more than 30 points. So, to conclude this betting logic-path I've just led you down: The Chiefs offense will score a lot of points. The Chiefs defense will allow the Eagles to keep it close and also score a lot of points. This will be a high scoring game, potentially over 55 combined points between the two teams.
Green Bay Packers -6.5 – Pittsburgh Steelers +6.5 (over/under 45.5)
Pittsburgh ranks 28th in average points scored per game this season, with a meager 16.7. The Packers are only slightly better on paper posting an average of 22.7 points per game, due to a slow start. They've been improving every week since their awful week 1 loss to the Saints. Aaron Rodgers and Davante Adams have reestablished their connection, and Aaron Jones has already found the end zone 5 times.
The Packers are coming back. The Steelers are not. Big Ben looks so old at 39. He's been looking slow, tripping over his own feet in the backfield, and can't make quick decisions like he used to. He's thrown as many interceptions as touchdowns this season, with 3 of each. The Steelers defense isn't the worst in the league, but I expect the improving Packers to exploit them and cover the 6.5 spread.
Las Vegas Raiders +3 – Los Angeles Chargers -3 (over/under 51.5)
I really like the over in this game. Las Vegas is averaging 30 points a game this season, 6th most in the NFL. They especially seem to like to score a lot on Mondays, as the last Monday night game they played was against the Ravens, where the over hit, and the final score was 33-27. They've hit the over 2 out of their 3 games this season, Ravens being the first, and the other being a victory over the Dolphins, 31-28. The LA Chargers also tend to score a lot, winning 30-24 against the Chiefs last week. Their offense is finally clicking, as Austin Ekeler has started seeing the end zone, and Justin Herbert's been using all of his weapons. This is going to be a high scoring bout!
Those are my straight picks for the NFL this week. Now, let's take a trip to teaser town.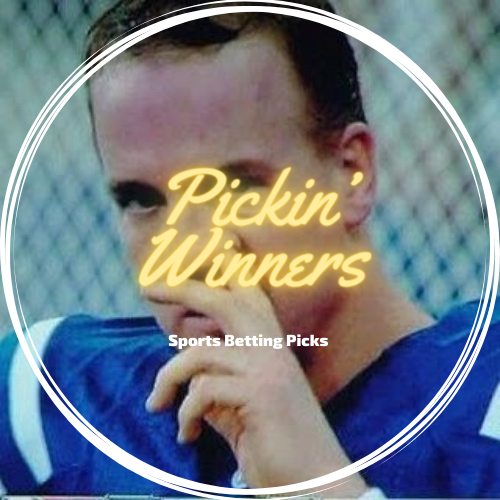 Teaser Town
A teaser is a bet in which the bettor selects a set number of picks, and a certain amount of points to "buy" from them. Buying points essentially subtracts them from a line. A 6 game 6 point teaser allows for 6 selections (or "legs"), all of which have 6 points bought from them. For example, if one leg was originally "Jacksonville Jaguars -7" on a 6 point teaser, then when I add it to my teaser, it would become "Jacksonville Jaguars -1". The Jaguars would only have to cover a one point spread, which is much more attainable (especially for the Jaguars). If a team has to cover a 6 point spread originally and is added to a 6 point teaser, then they just have to win outright.
I have a 6 leg, 6.5 points teaser for this week, as follows:
Tennessee Titans Spread (6.5 – 6.5 = they just have to win)
Kansas City Chiefs Spread (7 – 6.5 = .5, they just have to win)
Kansas City Chiefs – Philadelphia Eagles Over (54.5 – 6.5 = 48)
Green Bay Packers Spread (6.5 – 6.5 = they just have to win)
Tampa Bay Buccaneers Spread (their spread is currently set at -7. 7 – 6.5 = .5. They just have to win. I don't see any reason why the Buccaneers would lose to the New England Patriots.)
Las Vegas Raiders – Los Angeles Chargers Over (51.5 – 6.5 = 45)
How'd you like the picks? Let me know on Twitter @pickinKeith. Check out pickinwinners.org, Pickin' Winners on YouTube, and our Instagram and Twitter @_pickinwinners. Please bet responsibly.
The I Got Next crew put their college picks in as well: