Is money preventing you from starting your own YouTube channel or scaling to reach larger audiences?
With all of the coolest technology coming out, starting a YouTube channel can become overwhelming.
When you see new cameras, microphones, lenses, mixers, and headsets coming out, it's tempting to pull out a credit card to purchase the latest tech.
Many beginner YouTubers ask us, "Do I need to spend thousands of dollars on equipment or videographers to make sure the quality of my content is outstanding?"
The answer is an absolute no.
We'll address why you shouldn't be spending exorbitant amounts of money to start a channel and why you should initially save money as you make your way up to 100k subscribers.
Why Should You Spend Less Money?
When you're a beginner with less than 5,000 subscribers, investing in expensive equipment doesn't make sense.
You will see a common trend from most YouTubers that made it to the 100k+ subscriber mark. All of the creators started with pretty much nothing special.
They didn't use expensive gear, and most didn't outsource their scripting, editing, and videography.
Let's experiment right now. Search up your favorite YouTuber, click on the channel, go to the "videos" tab, select "sort by", and click "date added (oldest)."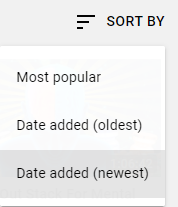 Click on their first video right now and watch it for a couple of minutes.
The three things you will immediately notice are…
The camera and audio quality are not great.
The video editing is nonexistent, mediocre, or terrible.
They lack confidence on camera.
Understand this; YouTube is a journey that takes time to see positive results. Then, as your channel grows in size, you can start spending on more expensive gear, videographers, editors, managers, etc.
Sure, if you have a large budget, you might as well buy a nicer camera, audio equipment, and lighting. But most of us have not reached the point where we should be spending thousands of dollars.
Even a beginner YouTuber that already makes a lot of money shouldn't spend too much money initially.
The time it takes to figure out what to invest in will exceed the time he should use to plan out his content schedule and vision for the channel.
Start Creating A Plan FIRST
"If you are working on something exciting that you care about, you don't have to be pushed. The vision pulls you."

– Steve Jobs
If you're going to start a YouTube channel, you need to organize a plan and vision.
Here's what you should be doing FIRST before spending money:
Create a value proposition.
Figure out who your target audience is.
Research your audience's pain points.
Decide how you're going to edit your videos.
Create mockup titles and thumbnails.
Build an organized content schedule.
You will feel far better when your content strategy is researched, planned out, and written down.
If you're going to create a channel that focuses on prerecorded content or live streams, make sure to organize your ideas in one place (we recommend Google Drive.) By documenting everything, you will be able to create a clear plan for yourself.
We document all of our client's resources and ideas through Google Drive using:
One document that lists all of the video topics.
One document that lists description links.
One document with our value proposition and audience research.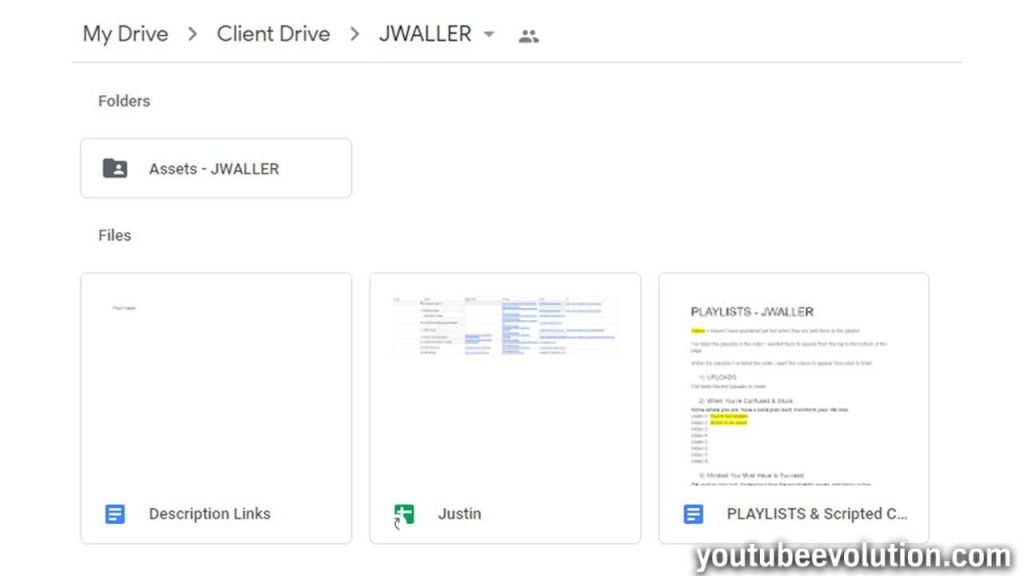 You won't be guessing every time you need to decide if you record EVERYTHING.
Then, we create a separate folder with multiple folders that separate:
5-second intro video (not required.)
Channel Banner
Channel Trailer.
Thumbnail Photos.
Thumbnail Templates.
Unedited and edited videos.
YouTube Shorts (optional.)

Once you plan out a strategy, THEN you can start planning how you will spend money.
Spend Money On THIS Equipment
We will give you a list of equipment you should consider purchasing, depending on your budget.
Every link will direct you to an Amazon link if you choose to purchase any of them. In addition, you can switch around the equipment to fit your budget or replace an item with your preferred item.
In parentheses "( )" we included if the equipment is suitable for streaming, prerecorded content, vlogging, and shorts. These are the 4 Pillars to YouTube content creation.
To give every creator a chance, we separated the list into a "low budget tier" for anyone who wants to give YouTube a try or is unwilling to invest too much money initially.
Low Budget Equipment List
Your Phone/Computer
$0.00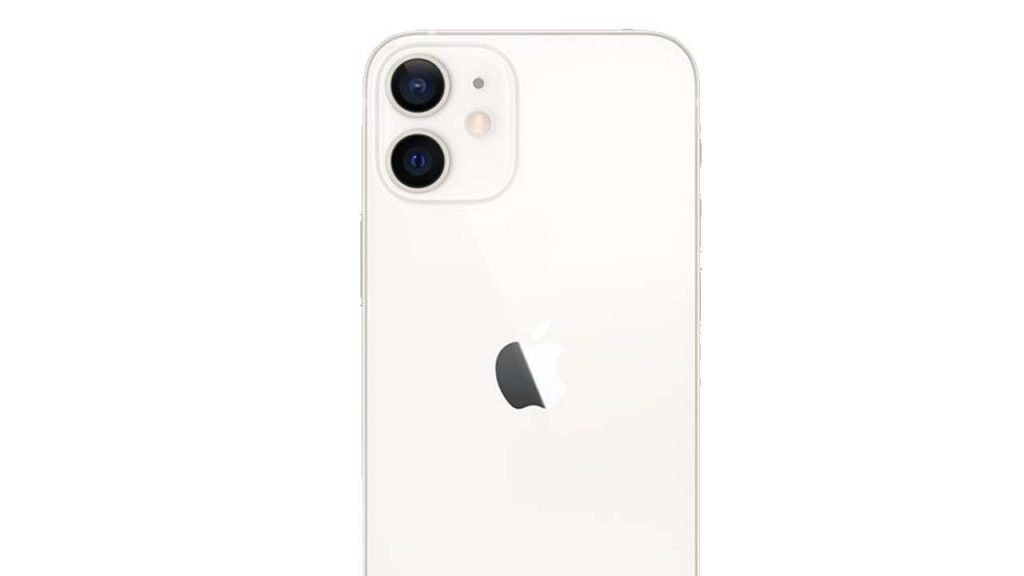 Best For (Scripted Content, Vlogging, Shorts)
You can create content just by using the phone you currently own… FOR FREE. It doesn't matter what kind of phone it is, open up the camera application and start recording.
Unless you're living under a rock, there's a high likelihood that your phone isn't more than five years old. That means you have access to a high-quality camera that can achieve decent enough quality.
The same thing applies to a computer. You can start recording videos with your webcam if you want to. However, we recommend you purchase some attachments if you're going to use them.
2. UBeesize 50" Phone Tripod Stand
$19.99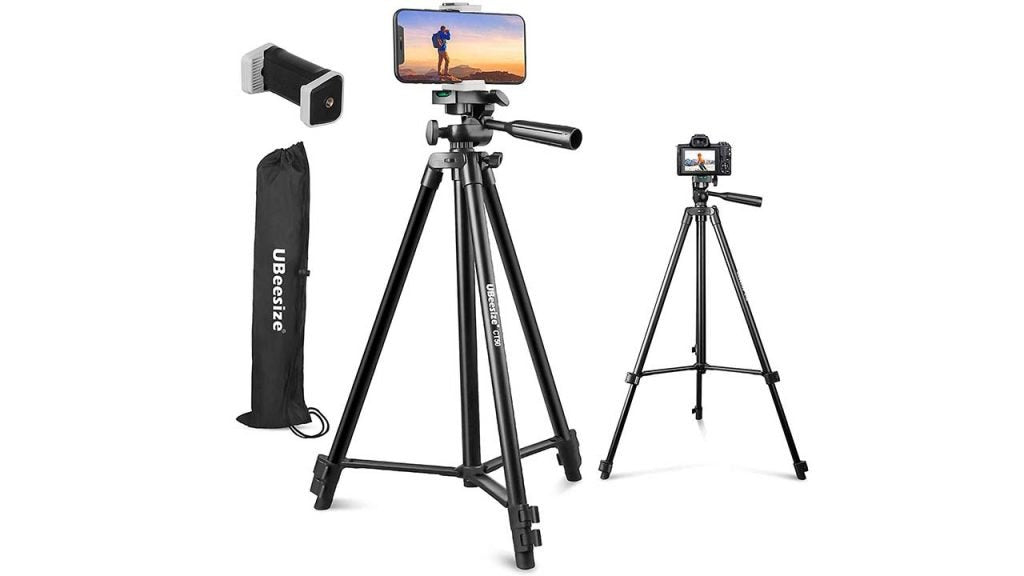 Best For (Scripted Content, Shorts)
The tripod will allow you to press the record button on your phone, sit down, and shoot scripted content without any hassle—all for a low price.
You can also use this tripod for a DSLR camera if you have one.
3. PowerDeWise Lapel Microphone
$39.39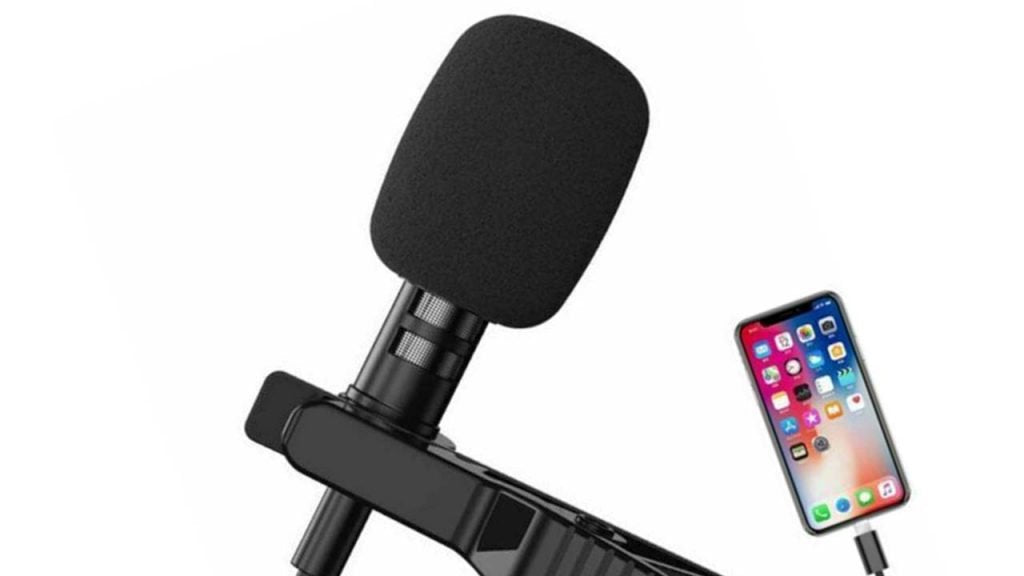 Best For (Scripted Content, Vlogging, Shorts)
This is probably one of the most critical items on the list. Audio quality is super important. It is more important than the quality of the video because if the audience can't understand you, they probably won't watch.
However, most of the highest-quality microphones are expensive. If you're planning to shoot scripted content, shorts, or vlog, this inexpensive lapel microphone will work perfectly.
*Note* if you own an iPhone, you will need to purchase an Apple Lightning to 3.5mm Headphone Jack Adapter.
4. PowerDeWise Camera Microphone Kit With Tripod
$50.50
Best For (Vlogging, Shorts)
The shotgun setup will work better if you plan to vlog your videos and walk around everywhere. It also comes with a deadcat, tripod, smartphone clamp, air shock mount, and necessary cables (minus the 3.5mm Headphone Jack Adapter.)
5. Logitech C922x Pro Stream Webcam
$89.99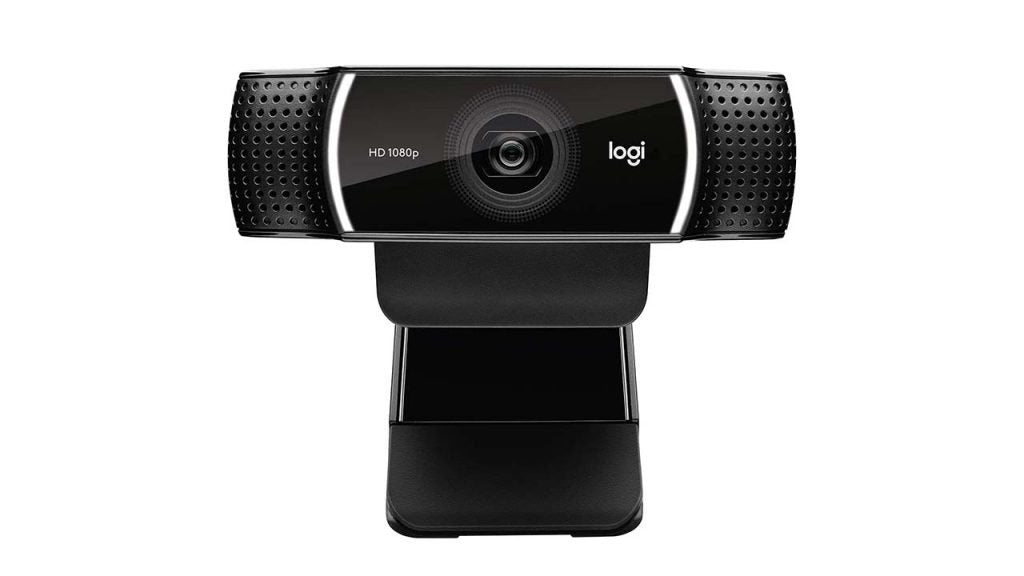 Best For (Streaming, Scripted Content)
This webcam is not cheap, but it's not expensive. However, if you compare the quality to a DSLR camera, the video looks outstanding. So if you're looking to stream or create scripted content, purchase this webcam and don't look back.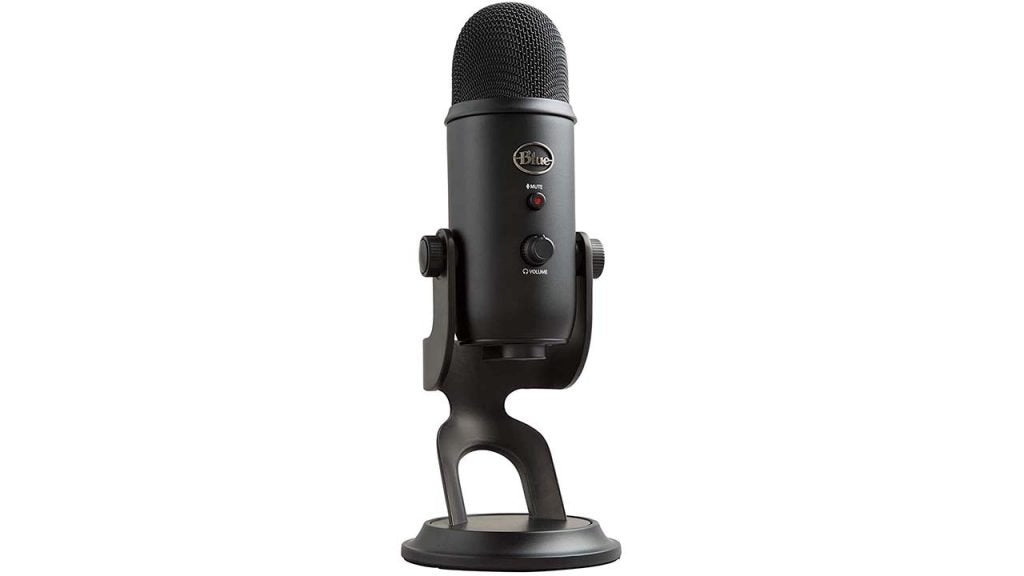 $108.63
Best For (Streaming, Scripted Content)
If you decide to record with a webcam, we would highly recommend you purchase one of the most reliable microphones on the internet.
This microphone has fantastic sound quality, is heavy, cool-looking, and super sturdy. It's also super easy to use. All you have to do is plug the microphone into your computer's USB port and start recording.
7. Mountdog Softbox Lighting Kit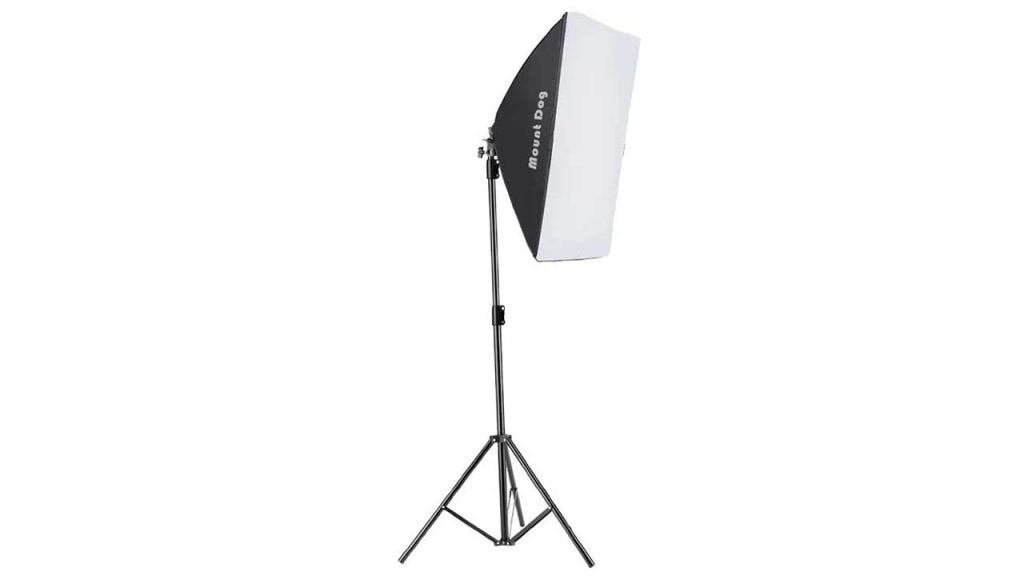 $50.00
Best For (Streaming, Scripted Content, Shorts)
Without good lighting, your video quality will look terrible. The Mountdog softbox is excellent for beginner creators looking for inexpensive, reliable, and portable lighting.
This kit comes with a remote control lightbulb, which will allow you to adjust your lighting levels as you're sitting down.
Conclusion
You really don't need much as you're starting a channel. Sure, you'll need to invest some money in equipment, but it's not much, especially if the channel turns into the business. You can always invest more money into expensive gear down the road.
Here's a list of items you can purchase for each content creation style and the total price for each:
Scripted Content
Phone – $0.00
UBeesize 50" Phone Tripod Stand – $19.99
PowerDeWise Lapel Microphone – $39.39
Mountdog Softbox Lighting Kit – $50.00
3.5mm Headphone Jack Adapter – $7.99
Total Price: $117.37
Streaming
Computer – $0.00
Logitech C922x Pro Stream Webcam – $89.99
Blue Yeti USB Microphone – $108.63
Mountdog Softbox Lighting Kit – $50.00
Total Price: $248.62
Vlogging
Phone – $0.00
PowerDeWise Camera Microphone Kit With Tripod – $50.50
3.5mm Headphone Jack Adapter – $7.99
Total Price: $58.49
Shorts
Phone – $0.00
PowerDeWise Lapel Microphone – $39.39
UBeesize 50" Phone Tripod Stand – $19.99
3.5mm Headphone Jack Adapter – $7.99
Total Price: $67.37
The most important thing you need to do is decide how you will create content and who you will be targeting. It's hard to build anything without a plan.
It should be a piece of cake, especially if you put in the effort to research and organize everything.
And if you need more guidance on how to properly build a channel, make sure the click the red button down below.
We will walk you through all of the necessary steps to build a channel from the ground up and assist you with the most annoying tasks YouTube creation requires.