Nothing quite triggers nostalgia like sports. Sure there are smells, songs and even phrases that one might encounter that reinvigorate a memory of bliss. But us die hard sports fans can likely recall every single detail of the evenings we were polarized by our favorite athletes. In my most humble of opinions, the apex at which nostalgia and athletics intersect is in the combat sports world.
I remember the taste of the BBQ sauce on the drumsticks we had on May 18th, 2002. That was when Arturo Gatti and Micky Ward's first flurry filled blockbuster sparked one of the best trilogies in boxing history. When I see a clip of that fight, I can make out a subtle hickory on my palette. Also, I remember the pure mesmerizing awe that struck me when I watched my first professional MMA fight.
The Strike that lit the match.
Two baby faced brawlers stood toe to toe and slugged it out with bad intentions. One was obviously flustered by the antics and combinations of the other combatant. Feeling disrespected by relentless trash talk and an intentional open hand slap, the flustered fighter began letting his emotions get the best of him. Fighting emotionally more often than not ends in disaster. This situation was no exception. The overly eager fighter rushed in, overextended himself and ended up face down on the canvas. I was instantly yanked into the gravity that surrounded the young fighter that executed the knockout. That fighter was Nick Diaz
Who is "Stockton's Own?"
Nick Diaz is the older brother of Nate Diaz, one of the most prolific and entertaining fighters of this Era. Hailing from the destitution riddled Stockton California, the Diaz Brothers have deservedly acquired one of the most devout and rabid fan bases in MMA. Nate has obtained mainstream success most athletes can only gaze at. Nick however, hasn't competed since 2015, when a rather uneventful loss to Anderson Silva was later overturned to a no contest due to Silva testing positive for PEDs. Diaz also tested positive, but for THC.
Nick's time away from the sport wasn't completely voluntary. There are myriad reasons for his time away. You're free to explore that cave yourselves, there are just far too many nooks and crannies to delve into in one article. What's important is that on September 25th, he is set to make his long awaited return. Nick Diaz is a real IYKYK situation. Die hard MMA fans who were neck deep since Pride will tell you that prime Nick Diaz was one of the best to EVER do it.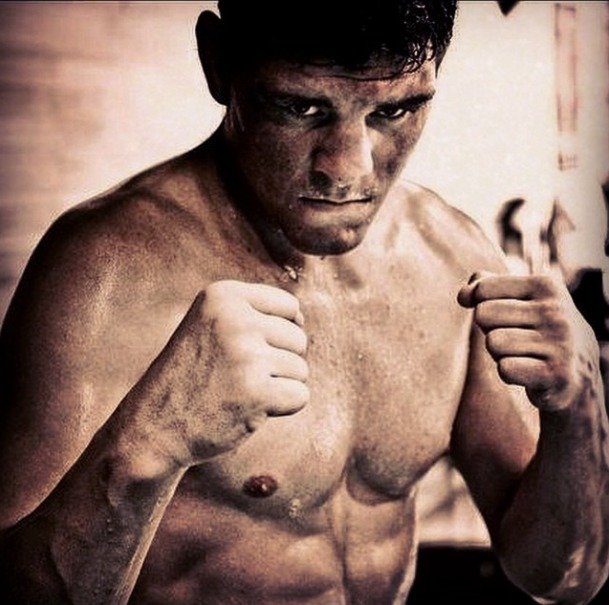 Y'all must've forgot.
The cult icon developed his reputation through purifying one of the most unique and effective fighting styles ever used. Sharp boxing at a level not regularly seen in MMA, Nick was often a regular sparring partner of the great Andre Ward. As a BJJ black belt under Cesar Gracie, Nick, much like his brother Nate, is an absolute buzzsaw on the ground. He garnered one of the most impressive submission victories in MMA history, when he used a gogoplata to finish Takanori Gomi in 2007. To those of you not familiar with the gogoplata, I urge you to go watch that fight and have your minds blown. On top of these skills, the patented "Diaz cardio" and chins made of granite are legendary traits of both brothers. They use a ferocious pace to literally drown their competitors in their own fatigue, while walking through shots like the fucking terminator. Nick is a competitive triathlete, and although he took time away from fighting, he did not take time away from being a tough son of a bitch.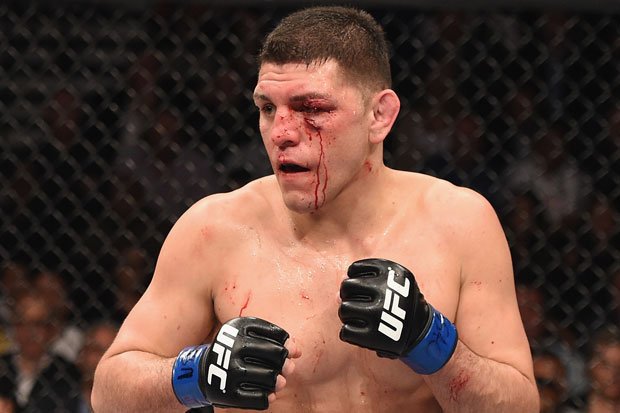 Wishful thinking or par for the course?
A lot of times when a fighter comes back after a long time off it's for the wrong reasons. Whether financial, egotistical or just not knowing when to walk away, we regularly see legacies tarnished. We also see unjust ridicule from casuals that were never privy to the hurdles cleared and foundations built by these legends. Nick Diaz is not likely to be one of these cases. Nick stays fit year round and is a true martial artist. The term "fight camp" doesn't exist in the Diaz realm. He has been forging his blade even more rigorously this past year judging from his physique and recent training footage. All I know is, if Nick Diaz signed the dotted line, you're in for a show. And the loyal soldiers of the Nick Diaz Army are circling this event like a pack of wild dogs.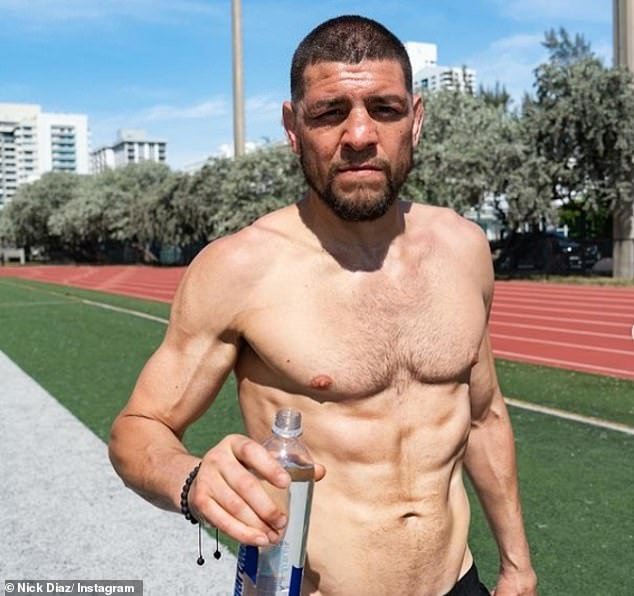 The People's Champ
UFC 266 is a stacked card. From top to bottom it is an MMA purists ideal night of combat. Though the marquee reads "Volkanovski vs Ortega", the fans' main event begins two fights prior. When Nick Diaz makes the walk 6 years removed from his last bout. Set to face off with Robbie Lawler, the man he face planted 17 years prior. While I eagerly wait for the 25th, I expect to feel that same chill that left me frozen in fascination as an 11 year old boy. Watching the man that launched me into a lifelong commitment with a sport that I physically, emotionally, and spiritually cannot live without.