Bitcoin is officially a legal tender recognized in El Salvador and Ukraine just passed a law to legalize cryptocurrency. Texas is going Orange supported by Senator Ted Cruz. Imagine, buying juicy burgers and McFlurry at McDonalds, Starbucks latte or a Pizza Hut pizza with Bitcoin on Lightning Network. BitcoinisforEveryone movement is here, real and going viral! Find out how to learn and earn Bitcoin, buy the dip and stack Sats like El Salvador.
Is Bitcoin The Savior for El Salvador ? Here is what Jack Mallers said at The Bitcoin Conference
This historic breaking news for El Salvador was first announced by Bitcoiner Hero Jack Mallers on the Nakomoto Stage at The Bitcoin Conference stage in Miami, Florida where over 10,000 Bitcoiners worldwide gathered IRL (in real life) focusing on hyperbitcoinization in the new digital economy.
The crowd in the audience and outside felt his passion roaring through the speakers as he announced he had : "A Message from the President Nayib Bukele".
It was time to lead Bitcoin adoption and legalize it for Salvadorans! A shaking vibration of cheers exploded from the audience after this stupendous announcement!
Bitcoin Day and BitcoinisforEveryone Movement
El Salvador, which translates to "The Savior" from Spanish to English brings hope to many Salvadorans. It also is a movement sparking to transform lives of those who are unbanked or with limited knowledge of the financial system.
While it is commonly known that financial literacy structure in North America has failed its people, the opportunities for side hustle are not as fancily accessible to Salvadorans.
The first official Bitcoin Day was celebrated on September 7, 2021. It is a statement and stand for nations to level their economic independence and sustainability.
Supporters for the movement bought $30 worth of Bitcoin and the hashtag 'BitcoinisforEveryone' has gone viral around the world from passionate people embracing Bitcoiner lifestyle.
When Bitcoin price crashes, President Nayib Bukele Buys The Dip
It appears that this Bitcoiner Hero, bold pioneer and Salvadoran President Nayib Bukele gets how Bitcoin works!
There's a thing or two to learn from the just-turned-40 year old President on how to be with Bitcoin.
Control your emotions, ignore the FOMO (fear of missing out). Buy the Dip.
President Bukele showed his enthusiasm and sportsmanship as the price of Bitcoin dipped by 10 per cent on Bitcoin Day when he bought 550 Bitcoin for El Salvador, in the first 24 hours of making Bitcoin law!!!
You read that right! 550 BITCOIN for EL SALVADOR!
Hope for hope.
Maybe not everyone will be satisfied or be thrilled of this movement. It is common and it must be acknowledgment that there can be local issues unknown to expats in the country or foreigners. Furthermore, it is common that foreign businesses steer away from civilian issues and unrest locals deal with in their nation and Heads of State.
In other words : we don't know what we don't know and we all know nothing!
Hope it makes sense, and it may help to re-read it.
---
Back to Bitcoin hyperbitcoinization :
The world is watching and it is exciting, even the technical difficulties and system errors. Customer service excellence from Bitcoin community is too high level as every Bitcoiner is eager to onboard you to 1 Billion Bitcoiners and beyond!
It is official. The needle for Bitcoin as legal tender has moved forward.
"Buying the Dip (wink emoji) 150 new coins added.", stated the President of El Salvador, Mr. President Bukele in a viral tweet on the first Bitcoin Day of September 7, 2021.
McDonalds and Starbucks Accept Bitcoin Now in El Salvador : BITCOIN IS FOR EVERYONE!
As any good student of business or business history knows, McDonald's asset portfolio was not about the Big Mac or the delicious french fries which every third child and grown up indulge in its aroma!
While a McDonald's at Lennox Square, Atlanta or in Huntsville, Alabama awaits President Biden's approval (the 21st Century Dollar Act focus is to save the green back, not Bitcoin for you), the first Bitcoin Lightning payment was processed in El Salvador.
It appears a common breakdown of McDonald's ice cream machine was reported in El Salvador, so a vanilla icecream or Mcflurry was not an option. At least they now accept Bitcoin!
Starbucks latte lovers can also now buy using the cryptocurrency while Bitcoin wins over Pizza Hut's Satoshi, who also accept payment via The Lightning Network.
It is official! Bitcoin payment at Starbucks on Lightning Network in El Salvador
Bitcoin IS for EVERYONE!
Bitcoiner Heroes Hyperbitcoinization to Learn and Earn Sats
To learn, buy or get free Bitcoin, there are many credible sources and Influencers to find like Bitcoiner Hero Alex Gladstein, Bitcoin Magazine on Youtube and Twitter Spaces.
Another Bitcoiner Hero, Influencer and Top Woman Cryptocurrency Trader to check out is CryptoWendyO across many social media platforms. Everything about cryptocurrency on her Daily CryptoWendyO Show on Youtube is worth turning on notifications to learn as you go. Her newsletter is also a gold mine to learn about cryptocurrency, with professional contributors on the CryptoWendyO
A Telegram channel is also fantastic to find with brands for direct community engagement to get hands on response. Eventually, an experience of The Compound Effect should elevate your learn and earn Bitcoin, guard from fraud or loss and keep on stacking Sats.
You can also join or attend sessions live online or in person with communities like The Bitcoin Bay, Blockchain Education Network or Black Bitcoin Billionaire who host Clubhouse workshops regularly.
Bitcoin is a human story, it is people's story.

Christopher Calicott, Texan Bitcoiner Hero and VC at Trammell Venture Partners
Bitcoin Magazine, a credible Bitcoin media platform with over a decade of hyperbitcoinization, has a simple, fun and exciting Bitcoin course at no cost for everyone going viral. You can subscribe to their newsletter and grab a seat to learn and earn 2,100 Sats and win up to 1,000,000 more!
A fun and easy learning one-stop dive can be found on Bitcoin Magazine prepared by leaders in hyperbitcoinization on the Learn page.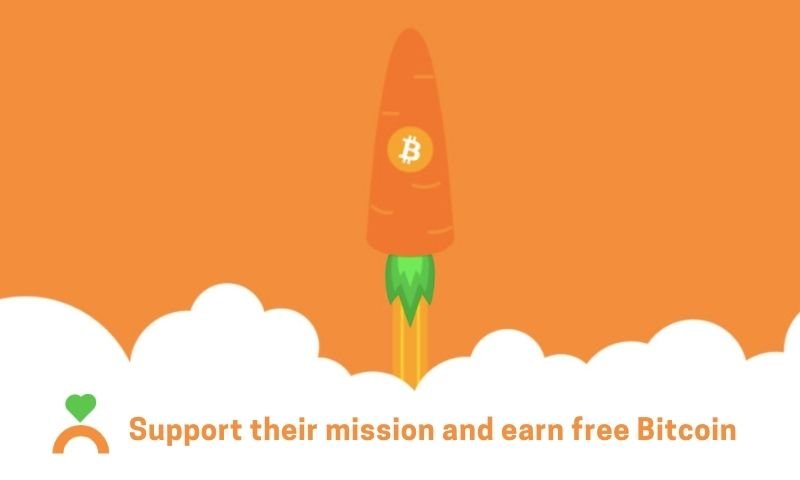 More Bitcoin Rewards : Earn Sats on Carrot and Support the Economy
Should 21 days to learn Bitcoin be a whole much for you, there is an easier way. It may just be your Bitcoin Day!
First, we'll break down what Stack Sats mean.
Sats stands for Satoshi.
Satoshi is to Bitcoin like a penny is to the US Dollar.
One (1) Bitcoin is equivalent or can be broken to smaller units of 100 Million SATOSHI (Sats)
You do not have to buy a WHOLE Bitcoin at $88,000 or whatever value it would be at the time of purchase.
You can buy Satoshis, in smaller units with your dollars.
Stack in Bitcoin terms means to just buy and hold Satoshi or Stack Sats!.
Get it? Hold on to your Sats as your questions of legal, taxes and many other things are on hold.
Earn Bitcoin rewards with Carrot by simply clicking away simple tasks which helps content creators and Bitcoin business partners on Carrot App.
It cannot get easier and cooler than this for BitcoinisforEveryone movement! You earn free Bitcoin without learn to earn, and by default help businesses in critical times where supporting small business feels dutiful.
Bitcoin is for Everyone : Economic crisis and Bitcoin legal tender in El Salvador
The advocacy and action to adopt Bitcoin as legal tender is due to failed monetary systems globally and lack of support to encourage small business activities.
El Salvador made Bitcoin law to help itself from further economic crisis.
Between 2019 and 2021, the GDP (gross domestic product) of the country plummeted by nearly 10 per cent which is a severe crisis for its residents.
Perhaps you can transform a life by testing out the Carrot App to earn Free Bitcoin and you can donate to someone where Bitcoin is accepted. Or keep stacking Sats!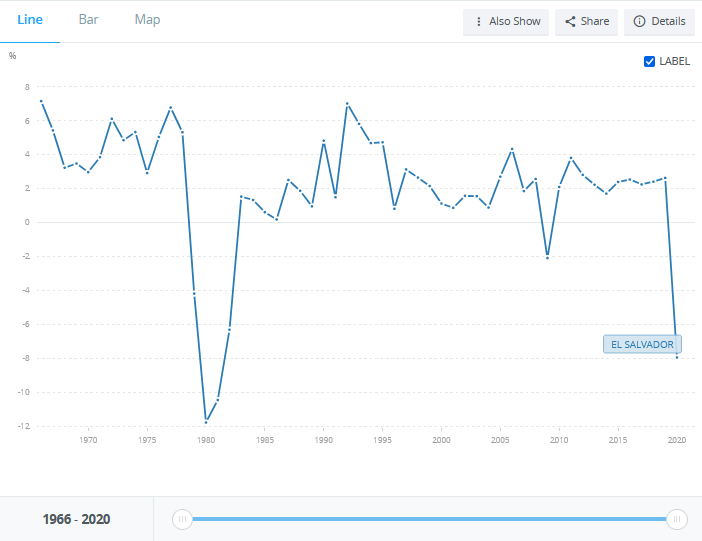 ---
Bitcoiner Lifestyle is like Texas Sized Mindset and Texas Lifestyle
Texas is known as The Lone Star State and the second largest state in America. Texans take pride and enjoy TEXAS SIZE lifestyle with vast land, bulls (get Bullish on Bitcoin!) and guns with a flood of ongoing Big Tech migration from California. Like 21 Million Bitcoin.
It is important to note that while the 21st Century Dollar Act is being formed to be law in the United States, Texas state politicians, such a newly converted Bitcoiner Hero Senator Ted Cruz and leading Bitcoin lobbyists like Unchained Capital may be the heroes saving your retirement funds and those who matter to you.
Another Bitcoiner Hero and lobbyist to highlight is Will Cole, Chief Product Officer at Unchained Capital. A guest on Bitcoin Magazine panel talk, he discussed the legislative progress and strategy for Bitcoin to win Texas and his experience of Texas lifestyle. It was an intense conversation along with Christopher Calicott, native proud Texan and Bitcoiner Hero.
The power of Texas, Bitcoin and energy when 'fiscally responsible people' come together and hack solutions is profound, he expressed in clear contexts, easy for a Third grader to comprehend.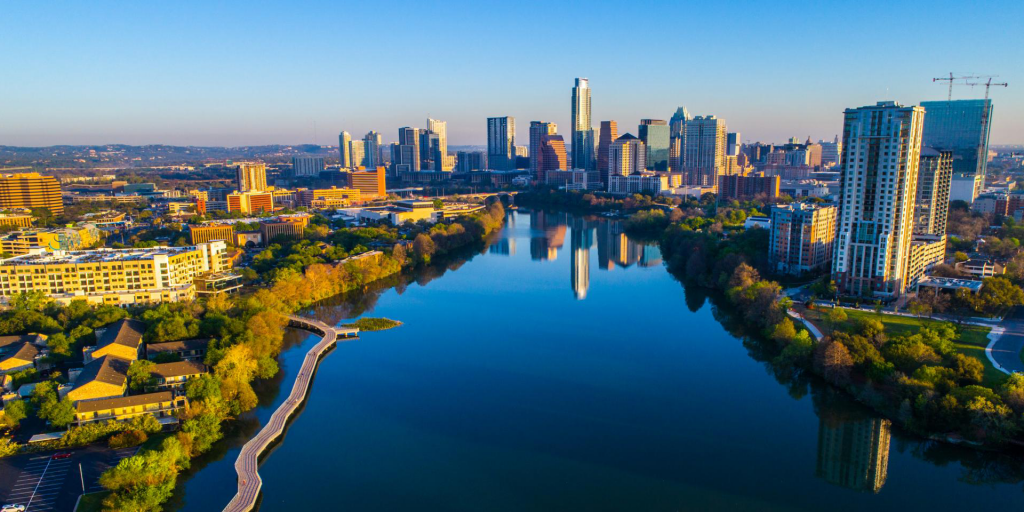 What does a Bitcoiner lifestyle and Texan lifestyle have in common?
They both appreciate the power of individual choice, economic growth and energy! As Wile Cole stated!
We will share this perspective further in another article, and welcome your thoughts, should you be a Texas Sized Texan writer in the space!
To learn more about this, you ought to follow Bitcoin Magazine on Twitter and turn on notifications for Twitter Spaces conversations discussing up to date and important matters about Bitcoin.
The most inspiring heroes leading a Bitcoiner lifestyle appear on Bitcoin Magazine panel discussions with recent topics like Bitcoin Live : Texas Goes Orange and From Bars To Bitcoin with Bitcoin Vegan.
Bitcoin Maximalist, Hoteps Been Told You and More Bitcoin Wins
Another term commonly known for an all-in Bitcoiner in the crypto space is a 'Bitcoin Maximalist'. In case you wonder, when you see it.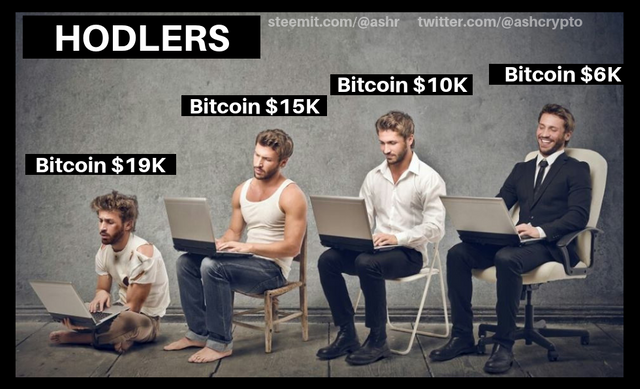 Although, one must look closely at what 'Bitcoin Maximalist' really means with an open mind to uncover the hand core values of Bitcoin. Often, it appears the die-hard Dogeies or shill-coiners and traders (anything that is not Bitcoin or part of hyperbitcoinization) may have a thing or two to say about a Bitcoin Maxi.
It is similar to the term 'Hotep', which can confuse someone unfamiliar with the term or clear about Hotep values. This issue spans decades till a determined Bitcoiner Hero, serial tech entrepreneur and CMO of Coinbitsapp, Bryan "Hotep Jesus" Sharpe founded Hotep Nation, an organization for communities to be empowered, self-sovereignity and values of Hotep lifestyle.
Bitcoiner Heroes like David Bailey, Alex Gladstein, Hotep Jesus, CryptoWendyO, Lamar Wilson and many others spend time building where there is tangible positive impact to billions of lives.
The advise that Hotep Jesus repeats to his audience is to build and stack Sats (buy and hold Bitcoin). His message is deliered through channels from CoinbitsApp to the Thursday weekly show, Hoteps Been Told You and speaking at events and prominent podcast shows.
Prior to Bitcoin Conference 2021 (CoinbitsApp CEO and the entire team were there! Hint : events matter!), The Patriot Report book by Hotep Jesus was published. This book is practically a report of conspiracy, corruption and dismantling Marxism through the history of American war and The US Dollar.
As Bitcoin wins over El Salvador, Texas and Ukraine, we asked the outspoken author, Hotep Jesus his thoughts on Bitcoin as legal tender in these territories. His response is something to think about :
Back to Bitcoin hyperbitcoinization – here is our wrap for this release :
You ought to silence the noise and unleash yourself from the Matrix to find the Genesis Block! (Google it in another tab, stick around!)
Begin with a read of the only white paper which matters in digital currency it should matter for your retirement fund or the unbanked!). Bitcoin whitepaper can be found on Bitcoin.org . You can then find videos to get the concept of blockchain or ask for help, such as the recommended communities and resource links found in this article.
Note to Men : Consider that you hold your own Bitcoin in your non-custodial wallet, without worry of account freeze or Coinbase transfer delay and protect her from securing the bag.
---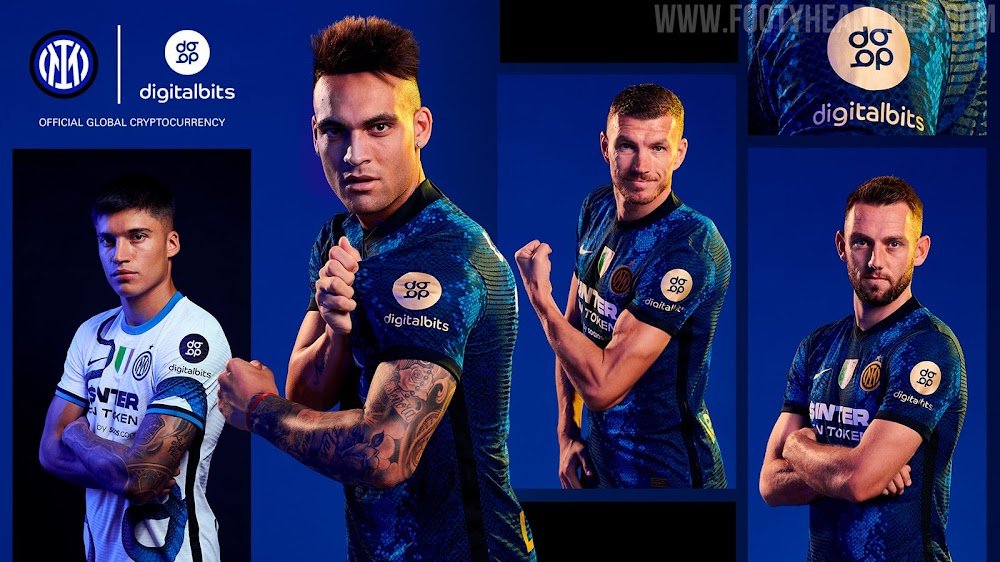 Ukraine Approves Bitcoin in Parliament as DigitalBits and Zytara Take Over European Leagues
We wrap this article with highlights of cryptocurrency and more Bitcoin wins around the world.
Ukraine's leaders helped Bitcoin win for Ukrainians as cryptocurrency legalization was agreed in Parliament of the European nation.
Experts have a lot to say about this which you can explore on the Internet, we think you should know about DigitalBits and Zytara, in case you catch the cryptocurrency rabbit hole pull and wander away from Bitcoin.
They are spearheading the future of economy from decentralized banking, gaming, sports, NFTs (non-fungible tokens) to humanitarian and open source projects worldwide.
The vision behind DigitalBits team with 21st century leader, Al Burgio is too grand for our imagination, and its humble leaders are bound to make tokenization promising.
Recent partnership with European Soccer Leagues with AC Roma and Inter Milan is transforming what cryptocurrency and token economy will mean for society. Whether you are a sports fan or prefer to hike or Netflix binge-watch, DigitalBits and Zytara have big things coming, simple and complex.
For everyone.
---
This article has some affiliate links which supports the contribution to Men of Order Blog. Reviews, views and resources are all of the author's and this is not financial advice. For ticket discounts to Bitcoin 2022 Miami Beach, use code : MILL10. You can reach the author on Twitter or Bitclout.