The 2022 NFL Draft saw its fair share of talent, energy and history. For the first time since 1991, the first five picks were all on the defensive side of the ball. On top of that, the first Quarterback, Kenny Pickett, was selected by the Pittsburgh Steelers at 20th overall. The 2022 NFL Draft was different to say the least. But perhaps the most interesting aspect was that no Running Backs were selected in the first round, a first since 2014; however, that does not mean that this year's class can't turn out to have immediate success.
Here is a list of five rookie running backs that will give you a Fantasy Edge.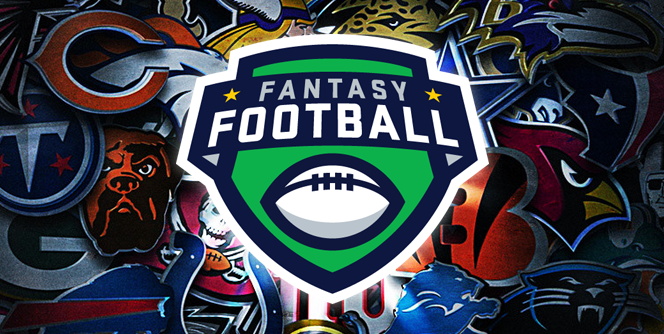 5. Tyler Allgeier – Atlanta Falcons
Tyler Allgeier is a hard nosed back who is impossible to tackle. Selected 151st overall by the Atlanta Falcons, Allgeier will go down as one of the most versatile BYU athletes of all time. At the beginning of his career, Allgeirer was a linebacker sizing up at 5'11 and 220 pounds. In 2020, Allgeirer switched to running back where he reached the end zone 13 times. In 2021, Allgeier led the nation in rushing touchdowns with 23. The Atlanta Falcons will look to take advantage of his athletic prowess and strong running ability. They described and will use him as a "four down player," meaning that Atlanta will look to him on any down and situation. That alone is a prime fantasy edge. The expectation is that the Falcons will use him throughout the game but especially in goal line situations. Don't be surprised if Allgeier racks up touchdowns and fantasy points as the year goes on.
4. Dameon Pierce – Houston Texans
Dameon Pierce was selected 107th overall by the Houston Texans. During his time at the University of Florida, Pierce was a threat through the air and the ground. In 2021, Pierce ran for 514 yards on 100 attempts and scored 13 touchdowns. In addition, he caught 19 passes for 216 yards. Pierce joins a Texans team that in 2021 was statistically the worst rushing offense in the NFL. Before the draft, the Texans brought former Colt Marlon Mack to join the dissipated running back room. The Texans' selection of Pierce was to create a tandem between him and Mack for the upcoming season. Pierce's impressive 13 rushing touchdowns will most likely lead him to a powerful goal line role on the Texans. Though Pierce won't get the majority of carries, expect him to produce through his physical running style by picking up rushing touchdowns inside the red zone. Dameon Pierce will be a strong addition to your Fantasy Football squad.
3. James Cook – Buffalo Bills
James Cook, brother of Minnesota Vikings' Dalvin Cook, is a versatile back with great speed and catching ability. Cook was picked 63rd overall by the Buffalo Bills, and he fits Buffalo's scheme perfectly. The Bills are highlighted by young Wyoming alumni quarterback Josh Allen, and they are a pass first team. At Georgia, Cook caught 27 passes for 284 yards as a running back in 2021 alone. Cook also racked up 728 yards rushing and 7 touchdowns while splitting time with Zamir White. Whether or not your league awards one point per reception (PPR), Cook's rare receiving talent will be extremely important come draft day. If Cook is still available in the later rounds of your draft, pick him, he will be a valuable piece to your team.
2.  Kenneth Walker III – Seattle Seahawks
Kenneth Walker III was selected 41st overall in the 2022 draft by the Seattle Seahawks. The running back started his career at Wake Forest, but he took gigantic leaps as a member of Michigan State last year. In 2021, Kenneth Walker led the BIG 10 in rushing yards and scrimmage yards with 1636 and 1725 respectively. In addition, his 1636 rushing yards was 2nd in all of College Football. Walker will join a Seahawks team in its first season without Russell Wilson, however, what is a loss for the Seahawks may allow Walker to flourish. Walker will be splitting time with Rashaad Penny and Chris Carson this year, but with Wilson out, expect Seattle to turn to a more run-heavy offense. With this change in offense, expect Seattle running backs, especially Kenneth Walker, to give you a fantasy edge this season.
1. Breece Hall – New York Jets
Like many running backs in the 2022 draft, Breece Hall will not be a starter right away; however, Hall is a player with unbelievable talent. Drafted by the Jets at pick number 36, the former Iowa State Cyclone will share time with Micheal Carter. But don't be surprised if Hall is their main guy come later in the season. At Iowa State, Hall racked up nearly 4700 scrimmage yards in three years. Hall can turn any run into a big play, and is a special threat out of the back field. In 2021, Hall had just over 300 yards on 36 receptions with 3 touchdowns as a cherry on top. He will be placed onto a team with a talented young quarterback and an offense that will use play action often. Hall will be utilized on the ground and in the air making him someone to watch out for in your Fantasy Football League.
These five rookies have the potential to give any managers a fantasy edge. The top rookie wide receivers is coming next, stay tuned!