It's Been a Wild Year
Well, here we are. We've finally made through this whirlwind of a year. 2021 has seen global collapses, small businesses be destroyed, record inflation, forced vaccinations, and endless fear-mongering. No matter which way you slice it, this year has been a challenge to overcome, remain sane, and thrive.
However, as a hypnotist, I love to look on the bright side. So when I think over the past year I remember all kinds of amazing things happening.
The Positives
We had a crypto explosion, and along for the ride came NFTs, which have totally changed the game. This area has seen so much growth and expansion it's mind-boggling, and has opened Pandora's box for artists and other creators.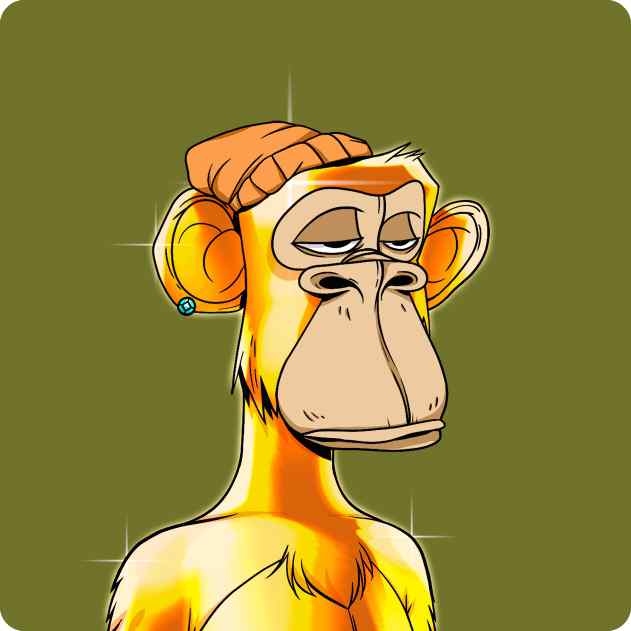 Also, the veil has been lifted on so much in our world. Although most remain compliant, many millions of people around the world have woken up and taken a stand against tyranny. The spirit of freedom is alive. Many have also become painfully more aware of the shortcomings of the health system, and have taken their health into their own hands with exercise and diet. This can have great ripple affects into the future.
And in the workforce, things have totally rearranged. We've discovered that, in fact, all of those meetings weren't actually necessary. People also had a chance to rethink their career and path in life. This led many to start a new business or try something else they've always wanted to do. I feel this will also produce positive waves going forward.
1. Focus On Your Strength and Master Your Craft
If you don't yet know what you are really good at, then it's time to figure that out. If you do know, then great, double down. One thing you don't want to be in this new economy is "just another." "Just another real estate agent", or "just another social media agency" isn't going to cut it. Find your strengths, master your craft, go deeper rather than wide, and set yourself apart. Once you become the master of what you are best at, then everything else takes care of itself.
2. Optimal Health (Eating and Exercise)
Are you in great shape? Do you exercise every day? This new world requires us to take care of our own health. Shutdown gyms, parks, and beaches? As Joe would say, "Come on, man." We have to get our sunshine, drink our fluoride-free water, and eat those organic fruits, vegetables, and meats. Cut back on the drinking, and and eliminate as much processed sugar as you can. Now is the time to get in the best physical shape of your life, because now, your life actually depends on it.
3. Turn Off the News
Besides obesity, fear and stress is the number two cause of coronavirus deaths. No wonder. The airwaves are pumped full of fear and manipulation from the media. They want to you to stay glued to the television and in a constant state of anxiety. It's good for business.
But it's not good for your mind and body. Turn off the news and limit your media consumption. Stop scrolling mindlessly. Your energy is being sucked out of your body, your mind is being polluted, and your body is being broken down. Be very selective about the things you let into your energy field.
4. Learn New Skills Like Tantra and Crypto
Crypto currency is here to stay. 2021 has seen a boom in the entire industry with thousands of companies, coins, and games popping up everywhere. It's still the wild wild west in many ways, so this brings an element of risk and reward. Be thoughtful, do your research, and follow people who have showed successful understanding of the market, and only invest money you can lose. No matter what, definitely get involved and educate yourself. In my opinion, this will be the biggest financial opportunity over the next 10-20 years.
When you're stacking all those crypto bags, you're going to need someone to share it with. Become a next level sexual being with the study of Tantra. Cultivate amazing sexual energy, learn how to create cosmic pleasure for yourself and your lover(s), and bring yourself into the immediacy of the present moment where infinity exists. Tantra is such an amazing discipline that once you begin, you never want to turn back. You will enjoy the benefits forever.
5. Create a Vision and Hypnotize Yourself
Without a vision, how will you know where you are going? It's like going out to sea with a boat and no map. You could end up anywhere. Use your imagination and focus to figure exactly what you want in life. Because in the end, you are trading your life for your goals.
Do you want to spend your life's precious time creating the dreams of others, or do you want to create your own dreams? Figure out what it is you want, visualize and imagine it vividly in your mind daily, then hypnotize yourself to carry out the plans on a consistent basis. This is the formula to get from where you are now, to where you want to be. Use it wisely.
Going Forward
There you have it: The keys to an amazing 2022. It will be a year of upheaval and uncertainty in the world. We will probably see many things that will be shocking and uncomfortable. But if you follow these keys laid out above, stay focused, keep learning, get your health in order, and have amazing sex, this will be your year for incredible breakthroughs.
Investing in yourself will always be key to your advancement. Don't be scared to spend some money learning and growing. Find someone who has done what you want to do and learn from them. The best investment you can make is the one you make in yourself. In my 10 years as a professional hypnotist, I've created several courses and programs that can help you do many of the things above. If you are self-starter, then get going. There's no time to waste. If you need a little help, check out my programs below and see which one(s) fit your goals the best.
Hypno Earth Programs
Life In Purpose (Most Popoular) – A 7-day mind mastery challenge that teaches you self hypnosis, letting go of fear and regret, visualizing clear goals, developing a morning routine, and much more. This is a radical change manual.
Feel Great Lose Weight – A hypnosis weight-loss program which teaches you how to eat simply, healthfully, and deliciously. Hypnosis recordings, exercise routines, and brain activities included. Plan to lose 15 pounds in 30 days and keep it off.
30 Days of Tantra (Coming Soon) – Take your sexual energy and orgasmic pleasure to the next level with Tantra. It's a practical, physical, and spiritual philosophy that will increase your vibrancy, power, and attractiveness.
Way of the Non Smoker – If you are still smoking cigarettes or vaping, stop. This is a very limiting habit, especially in the world we now find ourselves. If you need help, this hypnosis program will free you from the chains of tobacco.
Raw Cleanse Reset – Do you want to hit the reset button on your health? There is nothing more powerful than a one week juice cleanse. Detox your body and mind, release bad habits, lose some serious weight, and take your energy to another level. This one is serious!
Use these tools or find some others. But whatever you do, crush 2022. It's your time.
Much Love,
Andy Eversole, C.H.
HypnoEarthAcademy.com