With only one Rookie Quarterback selected in the first round of this year's NFL Draft, rookies at QB will be underwhelming for fantasy owners. But as always, there will be some players that will open eyes and give you a Fantasy Edge.
Here is a list of Three Rookie Quarterbacks that will give you a Fantasy Edge.
3. Malik Willis, Tennessee Titans
Controversy ensued after current Titan's starter, Ryan Tannehill, said that it isn't his job to mentor rookie Quarterback Malik Willis. Whether or not you agree with Tannehill, Malik Willis is coming for the starting position, and the date may be closer than some originally assumed.
Last year at Liberty, Willis led all Independent Schools (Made up of Notre Dame, Army, BYU and others) in passing touchdowns, total yards, and total yards per play. In addition, he was 3rd among all qualifying Independent PLAYERS in rushing touchdowns with 13.
These stats are precious because it is so valuable to have a quarterback in Fantasy Football that can run and pass at an extremely high level. This rare ability will without a doubt give you a massive Fantasy Edge if Willis gets a shot.
The reason why Willis isn't first on the list is because the state of the Titans Quarterback dynamic is still unknown. Unless Tannehill gets injured, Willis will not start week one and perhaps for the whole first half of the season.
There is no doubt he is the Titans future, it's just a matter of when he gets the nod and opportunity to be the guy we know he'll become.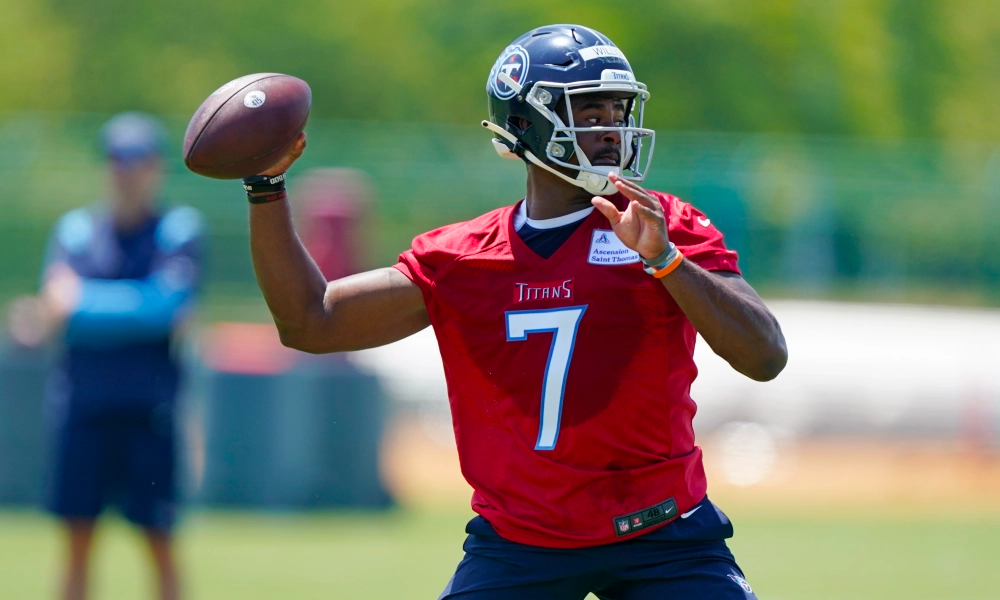 2. Desmond Ridder, Atlanta Falcons
The Atlanta Falcons have entered a long awaited rebuild, trading Julio Jones the year before and now trading Matt Ryan this offseason. The Atlanta Falcons will most likely be one of the worst teams in the NFL, however, Desmond Ridder could be a bright spot for the team this year and going forward.
Ridder was selected in the third round this year, and he was a capable four year starter as a Cincinnati Bearcat. Since 2013, Ridder ranks top five in the American Conference in completions, passing yards, and passing touchdowns. Also, Ridder is a fantastic scrambler and a dynamic rushing Quarterback. In 2020, Ridder finished first in the American Conference in rushing touchdowns and rushing yards.
The chances of Ridder taking the starting job over newly signed Veteran Quarterback Marcus Mariota are relatively slim, however, Mariota tends to be injury prone. In four seasons as the Titans' starter, Mariota never started all 16 games.
Also, If Ridder impresses during camp and preseason, or if Mariota and the Falcons begin to slip, Desmond Ridder's dynamic play style will make him a strong Fantasy pickup.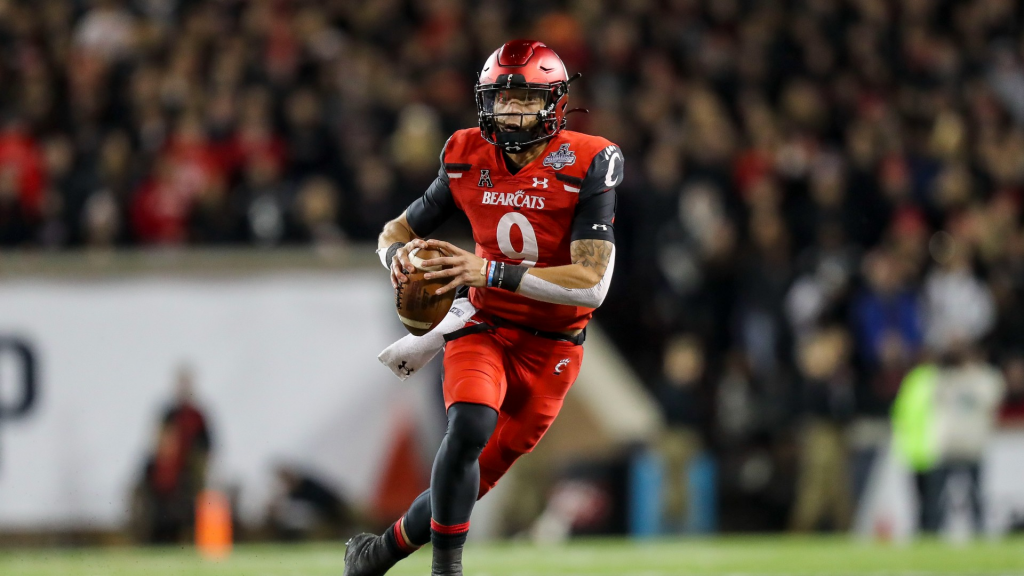 1.Kenny Pickett, Pittsburgh Steelers
Out of all the Quarterbacks on this list, lone First Round Pick Kenny Pickett is definitely the most NFL ready Quarterback, but does he have the highest chance of starting week one?
In 2021, Pickett led the ACC in passing touchdowns, completions, completion percentage, and passing efficiency rating. Also, like the other Quarterbacks on this list, Pickett is a threat to take off and run. Last year, Pickett ran for nearly 250 yards and scored five times.
Pickett will be entering a Quarterback room consisting of Mason Rudolph and Mitch Trubisky. Trubisky will almost certainly be the week one starter for the Steelers, but what happens behind him is still up for grabs.
According to Brooke Pryor of ESPN, there is a high chance that Pickett will begin the year as the third string Quarterback, a shock for many. But at the same time, there is a chance that Mason Rudolph gets traded or cut before the season, promptly leaving Trubisky as the only barrier between Kenny and the starting job.
Pickett is first on the list because of the amount of talent he has, and although he may be third string, that doesn't mean he won't get a chance to compete. Anything can happen in the NFL, the dominoes can fall just as fast as they're set up.
Once Pickett gets his opportunity, he will give your Fantasy Football Team a Fantasy Edge.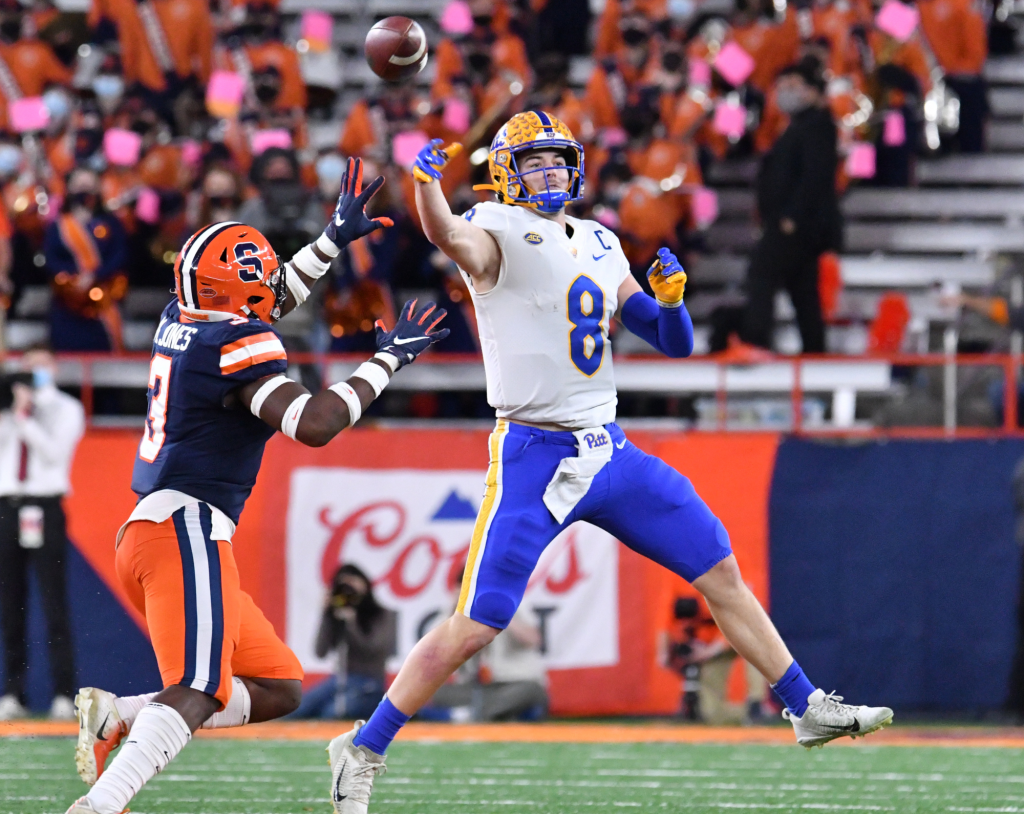 If you missed it, check out our Fantasy Edge: Rookie Wide Receivers list. The NFL's top defenses are next, don't miss it!
Scroll down to subscribe.