Ja'marr Chase, Justin Jefferson, and Jaylen Waddle were all rookie wide receivers who made a fantasy splash upon entering the league. This year's 2022 Draft Class has some studs that can follow the same path and give you a Fantasy Edge.
Here is a list of five rookie wide receivers that will give you a "Fantasy Edge"
5. Skyy Moore – Kansas City Chiefs
Skyy Moore was selected at pick number 54 by the Kansas City Chiefs. Spending his college days at Western Michigan, he was an offensive threat racking up 1292 receiving yards and 10 touchdowns. In addition, Moore has blazing speed running a 4.40 40 at this years' NFL combine. Moore's competition at Western Michigan wasn't immaculate; however, it is important to note the team he will be spending his rookie season with.
Patrick Mahomes is an MVP and star QB with a great arm, and his Chiefs have just recently lost Pro Bowl wideout Tyreek Hill. Skyy Moore will be used as the big play deep threat that Kansas City once deployed Hill as. Moore's 40 time certainly lends credence to this statement. Skyy Moore will be a risky pickup, but when he flourishes in this Kansas City offense, which forces defenses to double team Travis Kelce every play, he will be a strong addition to your squad.
4. Drake London – Atlanta falcons
Drake London was selected by the Atlanta Falcons at pick number eight. He is a strong and dynamic receiver catching 88 passes last year, which led the PAC 12, as well as picking up a 1000 yard season. His skills will be valuable to Atlanta's extremely dissipated WR room, which consists of Frank Darby and Olamadis Zacheaus. However, the Falcons already have Kyle Pitts, who was a Pro Bowler last year.
My only concern with London is that he relies on catches, and he doesn't really have that big YAC game in his pocket. I still expect him to get targets even with Kyle Pitts and Cordarrelle Patterson, but his yards and touchdowns may be lower than some may expect. On those lines, early on last year the Falcons struggled to incorporate Kyle Pitts into their offense, and that will most likely be the same case for London. Overall, London will be a good pickup for your squad, but don't be surprised if he struggles at the beginning of the year.
3. Chris Olave – New Orleans Saints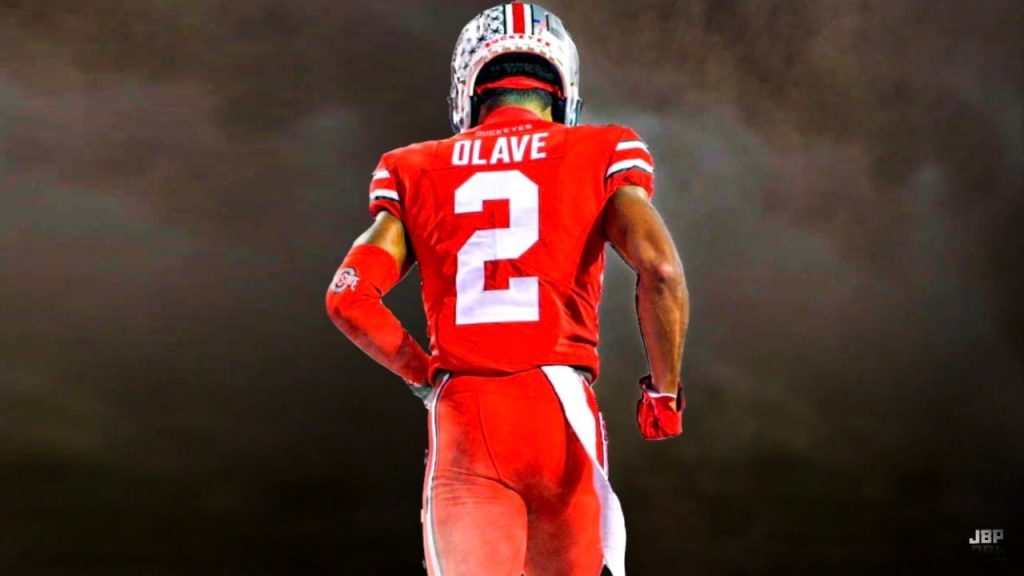 Chris Olave is a quick wideout, and he was selected at pick number 11 by the Saints. Last year at Ohio State, Olave was a very exciting receiver to watch, racking up 936 receiving yards and 13 touchdowns.
Not only that, Olave has impressed scouts since his sophomore year as a Buckeye. Olave was 6th in the Big Ten in receiving yards per reception with 17.5, and racked up an impressive 840 receiving yards. He will join a Saints wide receiver room that was dead last in receiving yards last year with only 3,437 yards.
The Saints will be getting Micheal Thomas back this year who will without a doubt garner most of the attention from opposing defenses. It's up in the air whether Olave will get substantial opportunities with guys like Tre'Quan Smith and Marquez Callaway also in the room, but his college stats aren't something to ignore. Olave will be an intriguing receiver to watch & he will be a good upside stash for your team.
2. Jameson Williams – Detroit Lions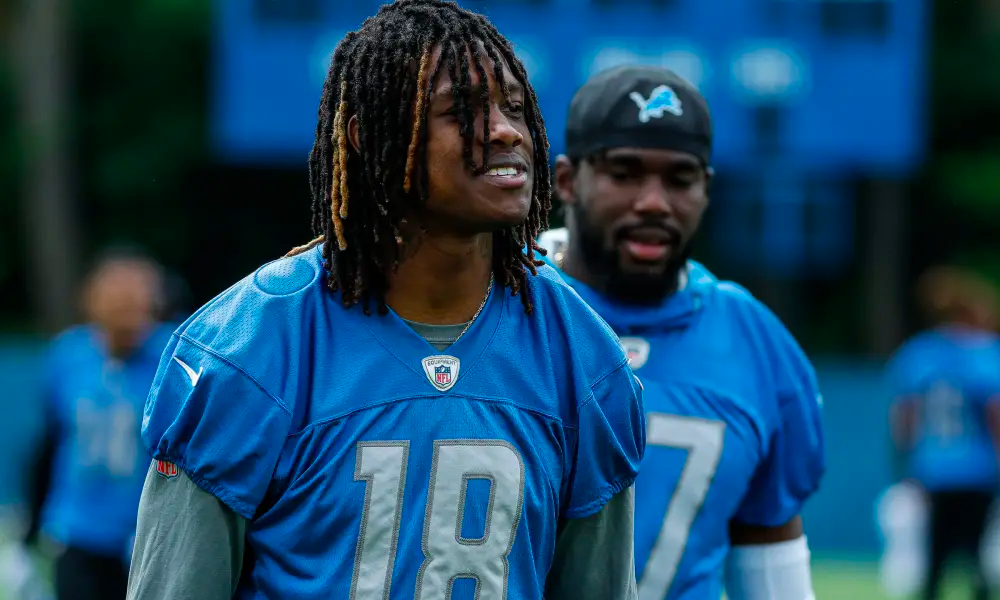 Coming out of Alabama, Jameson Williams put up Heisman Caliber numbers last year. Selected by Detroit at pick number 12, Williams will be an alluring receiver to watch this upcoming year. During his final year in Tuscaloosa, Williams racked up a jaw dropping 1,572 receiving yards and 15 touchdowns. His unbelievable numbers were BOTH first in the powerhouse SEC, and he did it all while running routes & sharing touches with John Metchie, who was a 2nd round pick by the Texans.
The concern with Williams, however, is the ACL injury he suffered during the National Championship Game in January. The Lions have said publicly that they will not want to rush Jameson Williams' return. Whether that means he misses a few games in the regular season is still unknown. There is still a chance that Williams won't miss any games, which would obviously be even better for fantasy squads around the nation. Nonetheless, injury worries are the reason why Jameson Williams is not first on this list, but he will still be a fantastic pick up when he is 100% ready to go, whenever that may be.
1. Garret Wilson – New York Jets
Another Ohio State product, Garret Wilson, will look to make a splash in his rookie season. As a freshman at OSU, the hometown kid racked up 432 receiving yards on 30 catches. Just last year, Wilson picked up a strong 1000 yard season catching 12 touchdowns. He will be a valuable piece to the Jets receiving core and 2nd year Quarterback Zach Wilson. In 2021, that combo, as a team, was ranked 16th in the NFL with 3,959 receiving yards. I think the Wilson duo will be strong for the Jets and Fantasy Football owners across the country; finally something good for Jets fans. Garret Wilson's consistency and ability to make any play a big one will bode well with the Jets and their Play Action heavy offense. Garret Wilson will be a star in the NFL and will give your team a Fantasy Edge.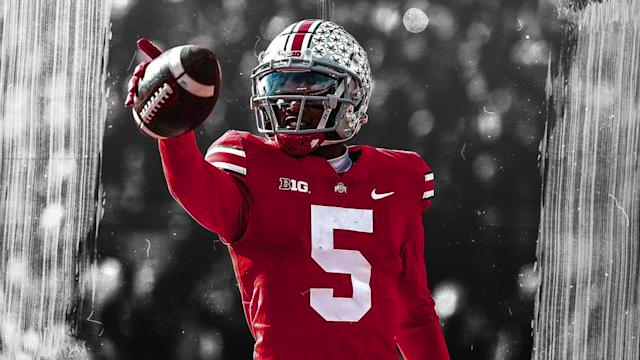 If you would like to see which rookie running backs will give you a fantasy edge, Click Here. Rookie Quarterbacks are next, stay tuned!