The first "pick-up" truck was invented in 1896 in order to haul and transport heavy items. Over the years, pickup trucks have evolved and become one of the most popular vehicles in the world.
There are many different ways to earn money by putting your truck to work. If you are a truck owner who is looking to make some money then you are in luck because there are tons of opportunities for you.
Let's check out some side hustles and business ideas that can help you monetize your truck and let it actually pay for itself.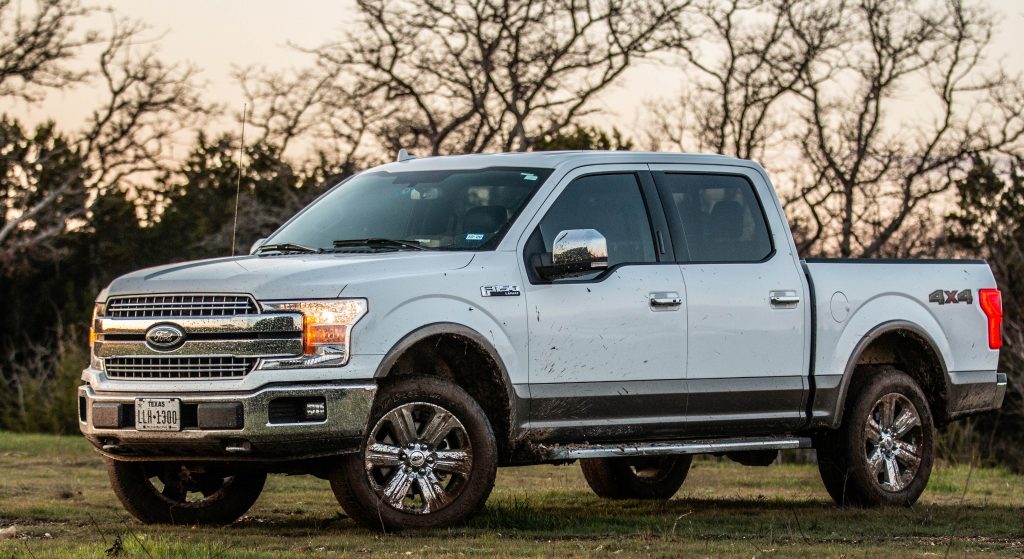 Make Money with your Truck
Landscaping
Maintaining a yard can be a lot of work. There are plenty of opportunities out there to mow lawns, weed plants, and do other treatments to peoples yards.
If you're the type of person who loves to be outside and do hands on work, then starting a landscaping business may be the route for you.
A truck is a perfect vehicle to haul mowers and keep the necessary equipment needed for a landscaping business.
According to the National Association of Landscape Professionals, the landscape services industry makes around $93 billion in revenue each year.
Construction
If you have construction experience, then you are aware that it is necessary to have a truck or work van. Pick-up trucks are meant for heavy hauling and carrying necessary materials for the job at hand.
You can look for job listings on websites such as Craigslist and Facebook, and you can also advertise your business on these sites as well. Construction is not something most people want to do on their own, so there will be plenty of opportunities for you.
Before you know it you'll have a full-time business or a nice weekend side hustle.
Hauling Services
When people move or need to transport something they often rely on third-party services to complete the task due to their own vehicle being incapable of towing something that big.
Hauling stuff for money is one of the easier ways to make money with your truck, especially because it shouldn't take too much time. You can easily make a few hundred bucks on a weekend helping someone with their haul.
Once again the perfect place to advertise is Facebook.
You can also do bigger hauls, such as towing a boat or another vehicle, which will allow you to charge even more money.
Moving Service
Moving isn't fun and most people need help with the endeavor. With that being said, a lot of people also don't want to go broke paying an expensive moving company.
You can use this to your advantage and start an at-home moving business. You can make your own hours based on your availability and make your own prices that would benefit you while also benefiting the customer.
If you're an ambitious person who is willing to do some heavy lifting then this may be for you.
Flipping Items
Flipping items is one of the easiest and best ways that you can make money with a pickup truck. Some of the easiest items to flip are furniture. You can easily make an extra $100-$1000 a week from flipping furniture.
A lot of the time people are selling furniture for cheap or even giving it away for free. If the furniture is in good condition then you can take these items and flip it for a profit. You can also find great items to flip at thrift stores, garage sales, and on Facebook Marketplace.
Some of the best items to flip are sectional couches, fancy dressers, and patio furniture. You can also make extra money by offering a delivery service of the items you are selling.
Once you learn the basics of flipping you can make a ton of money in no time.
Snow Plowing
This one is pretty easy. If you live in an area that gets a ton of snow then you need to use it to your advantage.
Get a plow, and put it on your truck. Plow driveways and reach out to some small businesses that need their parking lots plowed. You can make money every time it snows.
Take Advantage of your Truck
If you have a truck then you have an opportunity to make some serious money.
You have all the information you need, now all you have to do is take action.
Remember to advertise and look for opportunities on Facebook and Craigslist. These small side hustles can have a great impact on your financial future and help you reach your goals.